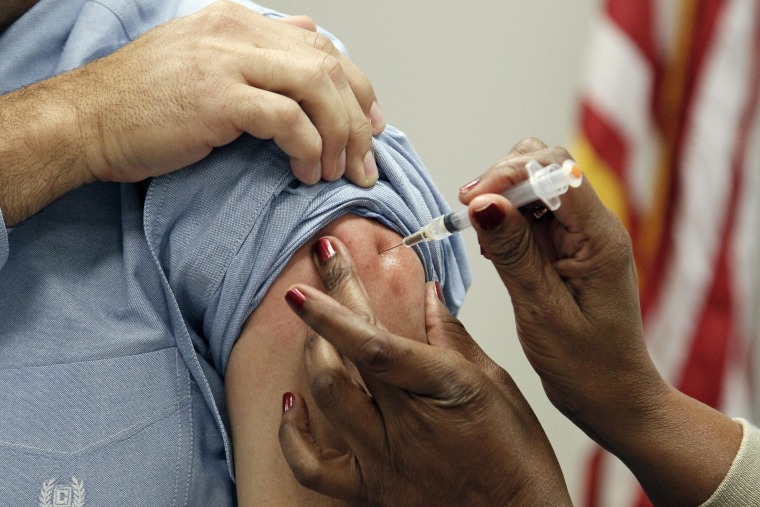 There's no sign of flu season across the U.S. so far, according to the first report issued by government health officials since a partial government shutdown ended. 
Influenza activity remained low nationwide as of the week ending Oct. 12, a report released Friday by the Centers for Disease Control and Prevention shows. The agency released the latest data, but skipped a previous week because of the 16-day shutdown. 
All 10 regions in the U.S. that track flu reported influenza-like illness below baseline levels. Alabama, South Carolina and Texas reported some local flu activity. The overall proportion of outpatient visits by people with flu-like illness was only 1.1 percent, half the national baseline. No flu deaths in children were reported, the CDC said. 
Flu outbreaks can occur in the U.S. as early as October, but typically peak in January and February. Health officials recommend that everyone older than 6 months get flu shots to protect against infection, which can cause serious illness and death. Deaths from the flu in the U.S. have ranged from about 3,000 to as many as 49,000, depending on the season. 

Manufacturers have produced about 135 million doses of vaccine for the 2013-2014 flu season. About 73 million doses had been delivered as of Sept. 20, the CDC said.