NBC News collected stories of people affected by Alzheimer's disease. Trish and George Vradenburg share their story of losing Trish's mom. Share your own stories on Twitter, Facebook or Google+ using the hashtag #AgeofAlz.
How has Alzheimer's disease had the greatest impact on your life?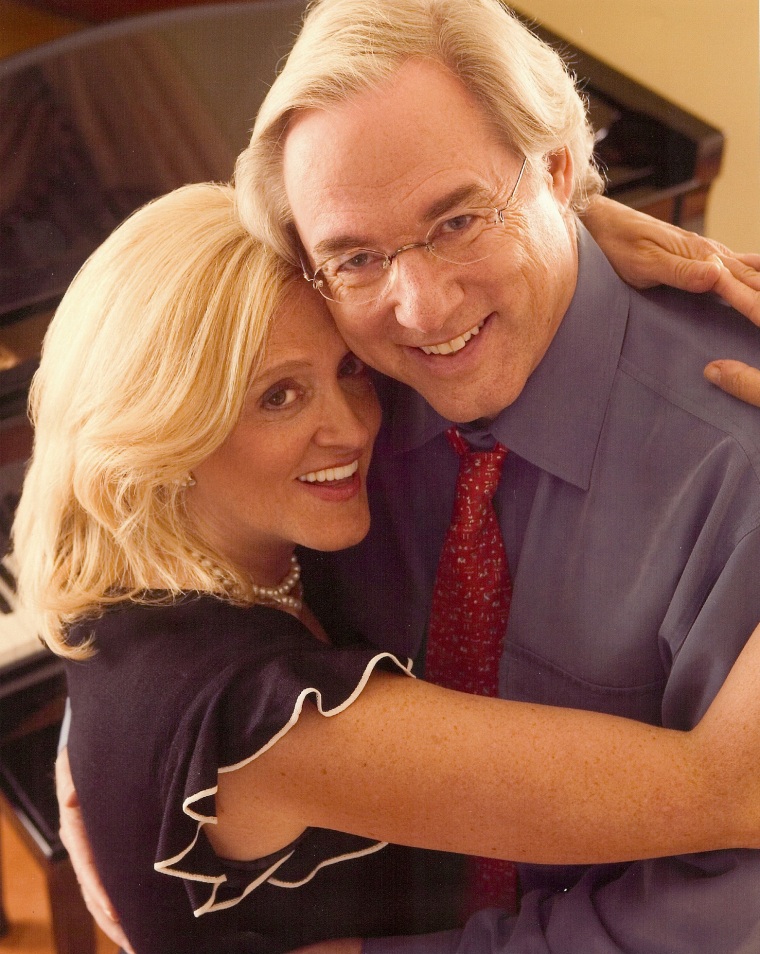 Trish: My Mother was larger than life. She embraced the world with style and grace and passion. She was a fashion plate. She wore drop-dead hats with her signature pearls and had the glide of a woman who had won every dance contest. She could capture a room just by entering it.  
And she was a powerhouse. Among other things, she was President of the Garden State Ballet and N.J. President of the Multiple Sclerosis Society. JFK even credited her with winning New Jersey for him and we all went to his Inaugural Ball.
In 1987, when my professional life was finally on track and I was writing for the television show Designing Women, my mom's life suddenly began to unravel. Alzheimer's, they diagnosed. A fatal disease. But my mom was invincible. Nothing could bring her down. Or so I thought. She was no match for Alzheimer's. I watched as this scrappy, heroic, lioness of a woman was brought to her knees, and day by day, month by month, year by year, vanished into the unforgiving chasm of Alzheimer's just as she had watched her mother do the same.  
My mom died 20 years ago. Surely, I thought, by the time I could get Alzheimer's, there will be a cure, or a way to manage it like HIV/AIDS. But I was wrong. So now it is my turn to do battle, but not with the disease. The disease will always win. No, I have to do battle with Congress to allot funding for research to defeat this equal-opportunity, Democratic/Republican/Independent/Tea Party killer.  
So I'm fighting for my mom, for her memory, for me, for my kids and their kids and every generation to come so they can live the full life they deserve and proudly carry forward the genes of the valiant woman she was.  
It is with enduring faith in what could be, rather than what is, that my husband and I started USAgainstAlzheimer's – a national movement devoted to curing or averting Alzheimer's by 2020.  
My mother is in my dreams three times a week, still telling me not to wear horizontal stripes because it accentuates my hips – and still telling me how much she loves me.  
If only my mom had gotten Alzheimer's now when researchers are racing to find a cure. A cure for Alzheimer's: a fantasy, a wish, an impossible dream; the same words that were said to Galileo, Edison, Curie, Salk, and whoever dreamed up the Internet. Yesterday's dream is today's reality.  
I know my mom would be proud. 
What is the one thing about the disease you think people should know that they may not be aware of?  
George: That the global costs of caring for those with the disease is 1% of the entire economic output of all of the nations in the world.
US Against Alzheimer's has been a major force in advancing public policy and the science of Alzheimer's. Watch an interview with George Tuesday on TODAY.