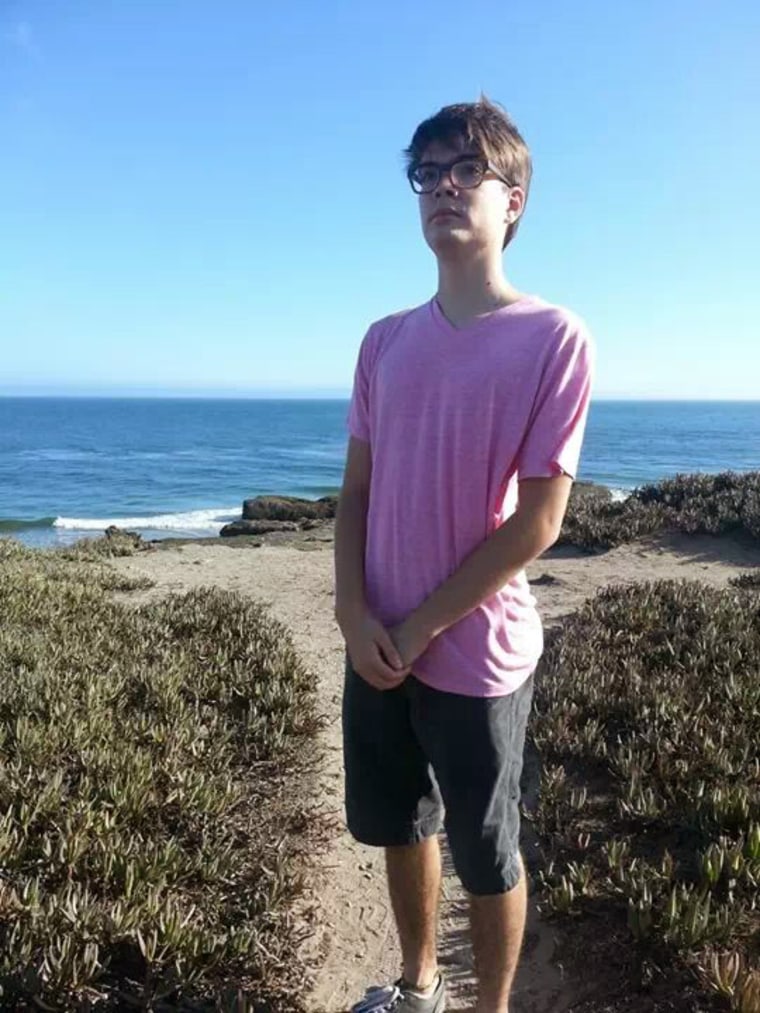 One mother of a University of California, Santa Barbara, student is so worried about the lack of a vaccine to stop an outbreak of bacterial meningitis, she's sending her son to London to get the shot.
Dr. Cristina Lete, an obstetrician-gynecologist in Newton, Mass., says she's willing to spend more than $4,000 on a last-minute trip to make sure that Jacob, 18, is protected against the B strain of meningitis not covered by the vaccines normally recommended for U.S. college students.
"I would be remiss to send him back into that zone without protection," said Lete, 46, referring to the California campus where four students were sickened by meningitis last month, including an 18-year-old whose feet had to be amputated.
Jacob and his father, Eric Fauman, who works for the pharmaceutical firm Pfizer, are scheduled to travel on Dec. 28 from Boston to London. Eric has an appointment the next day at a BabyJabs pharmacy offering Bexsero, a vaccine licensed in Europe, Australia and Canada, but not in the U.S.
The shot will cost about 150 pounds, or $245. Jacob will need a second shot in a few months, but Lete figures that by then, it may be widely available in Canada.
Her move comes after more than 5,200 students at Princeton University in New Jersey received imported doses of the vaccine this month after an outbreak of meningitis B that sickened eight students associated with the school since March.
Government health officials had recommended the emergency action because the outbreak did not subside as expected over the summer and more cases were detected in the fall. Bacterial meningitis is rare, but it kills 1 in 10 people infected and leaves 20 percent of those who survive with disabilities.
Vaccines in the U.S. protect against only four strains of bacterial meningitis that cause illness — A, C, Y and W-135. Bexsero, made by Novartis, is the first vaccine that protects against the B strain, which is more difficult to target, health officials said.
Bacterial meningitis is a rare but serious infection of the lining of the brain and spinal cord. Teens and young adults ages 16 to 23 are particularly vulnerable to it and they spread it more easily because of their close contact, often at college. 
Lete and other parents have lobbied for officials with the Centers for Disease Control and Prevention to seek an investigational new drug application, or IND, as they did for the Princeton outbreak, to allow UCSB students to be treated with the vaccine.
And officials with the California Department of Public Health asked CDC to pursue the IND in early December, after the fourth student was infected.
CDC officials have said they're taking steps to authorize seeking the vaccine for UCSB, but have not made a final decision to recommend it. Many meningitis B outbreaks stop after three or four cases, and CDC officials have said they're weighing whether the benefit of launching an expensive and complicated vaccination campaign for 21,000 students is worth the risk that the infection will spread.
That doesn't sit well with parents like Lete, who said the CDC's inaction is the reason she's paying for the London trip.
"I just think it's terrible the way they're dragging their feet," she said. "They're still waiting."
For his part, Jacob, a physics major, says that he and his friends weren't too worried about the outbreak on campus, though he's happy to be protected against the risk. It'll be nice to spend a few days alone with his dad, he added.
"I'm appreciative," he said. "It seems a little bit like an overreaction, but I'll take the trip."
JoNel Aleccia is a senior health reporter for NBC News. Reach her on Twitter at @JoNel_Aleccia or send her an email.