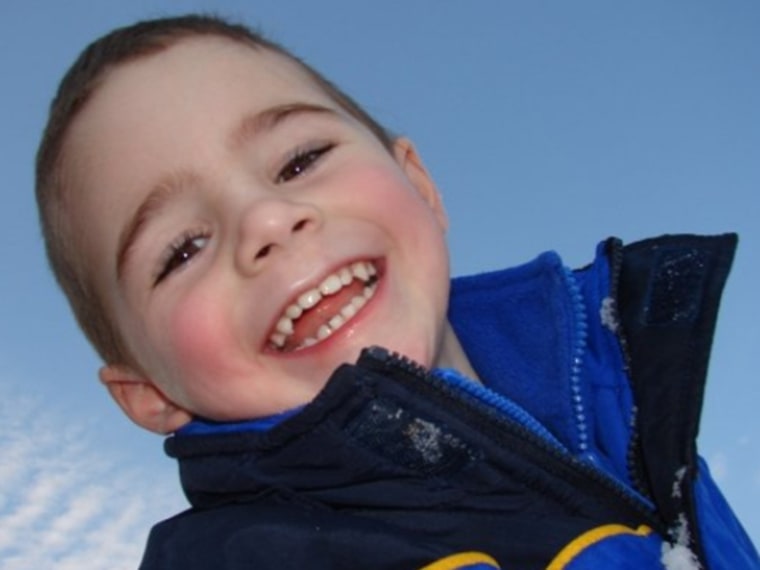 About 500 American children and teenagers die in hospitals every year after sustaining gunshot wounds — a rate that climbed by nearly 60 percent in a decade, according to the first-ever accounting of such fatalities, released Sunday.
In addition, an estimated 7,500 kids are hospitalized annually after being wounded by gunfire, a figure that spiked by more than 80 percent from 1997 to 2009, according two Boston doctors presenting their findings at a conference of the American Academy of Pediatrics, held in Orlando, Fla.
Eight of every 10 firearm wounds were inflicted by handguns, according to hospital records reviewed by the doctors. They say the national conversation about guns should shift toward the danger posed by smaller weapons, not the recent fights over limiting the availability of military-style, semi-automatic rifles.
"Handguns account for the majority of childhood gunshot wounds and this number appears to be increasing over the last decade," said Dr. Arin L. Madenci, a surgical resident at Boston's Brigham and Women's Hospital and one of the study's two authors. "Furthermore, states with higher percentages of household firearm ownership also tended to have higher proportions of childhood gunshot wounds, especially those occurring in the home."
Among homes with children, rates of gun possession ranged from 10 percent in New Jersey, for instance, to 62 percent in Montana, the researchers found.
Madenci, and his colleague, Dr. Christopher Weldon, a surgeon at Boston Children's Hospital, tallied the new statistics by culling a national database of 36 million pediatric hospitalizations from 1997 to 2009, the most recent year for which figures are available.
During that period, hospitalizations of kids and teens aged 20 and younger from gunshot wounds jumped from 4,270 to 7,730. Firearm deaths of children logged by hospitals rose from 317 in 1997 to 503 in 2009, records showed.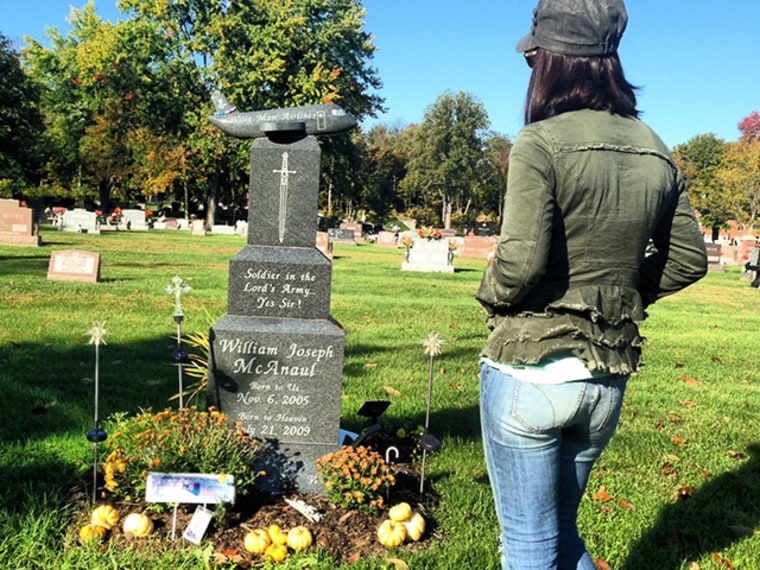 Among those victims may have been 3-year-old Will McAnaul, who died on July 21, 2009 in Dayton, Ohio. The preschooler discovered his father's loaded handgun under his parents' bed and accidentally shot himself.
His mother, Patcine McAnaul, found her son, who was helicoptered to Dayton Children's Medical Center, where he was pronounced dead from a single gunshot wound to the face.
Four years later, his family is still struggling with the loss of the little boy who loved the Teenage Mutant Ninja Turtles, Star Wars and bouncing on his trampoline. He marched through the house singing his favorite church song, "Soldier in the Lord's Army," whose lyrics are now etched on his gravestone.
"From the moment he could talk and walk, his main goal was to make everyone smile," recalls McAnaul, 31. "He wanted everyone to be happy."
Their grief has been compounded by outside blame in a society deeply divided over gun rights issues.
"That's what I think is the hardest about this situation," McAnaul said. "It's not like your child died of cancer, or they died because of a drunk driver. This is a situation where people can point their finger at you. Part of you can't blame them. And another part of you is like, 'That's not fair. We're amazing parents.'"
Will's death was a tragic accident, his mother said. After a burglary at a neighbor's home that occurred shortly before the accident, Will's father, Ryan McAnaul, had placed the gun "in reach," Patcine said, adding that it wasn't in sight when Will found it. 
"I always just try to think of my husband because I feel like he gets the brunt of this," she said. "There have been people who have said, 'I can't believe you guys are still married.' And I'm like, 'What?' You can't blame someone for something like that. I know how great of a dad he is. When people say that, it just breaks my heart ... And I know he's dealt with it, and still to this day he deals with the guilt of it."
Today, the family, which includes four children, relies on their deep faith and their memory of the little boy who wanted to someday be a pilot. Patcine McAnaul started a blog, where she writes about her deepest struggles and fondest memories.
In time, she says, she grasped onto the notion that her life and her pain aren't "my permanent sentence." That allows her to be present for her remaining children and her husband and to move forward instead of dwelling on "the negative." 
"We have joy in our lives today," she said. "That surprises people when they meet us."
McAnaul said she occasionally has warned friends about leaving guns unattended in their homes where children can get to them, advising others to safely store and lock the weapons.
McAnaul leaves discussion of the larger gun debate to others, remaining meticulous in choosing her words.
"I don't usually discuss firearms, typically because my focus is that of an Eternal perspective rather than a political debate or temporary circumstance," she wrote in an email to NBC News. 
Gun-ownership advocates don't dispute the new statistics, but they say they should be considered within a larger context. One calculation that's mentioned too rarely involves the deaths and injuries that are prevented by legally armed citizens, said Alan Gottlieb, chairman of the Citizens Committee for the Right to Keep and Bear Arms.
"When you look at the number of people who are alive today or who didn't have to be hospitalized because they weren't a victim — and the money saved on that — you have to look at that side of the equation to get good public policy," Gottlieb said.
The Boston researchers are correct in pointing to the problem of handguns, which are used far more often in accidents and crimes than military-style assault weapons, he added.
"So where the doctors are saying the debate should be more in that direction, I wouldn't disagree with that," Gottlieb said.
For their part, the researchers say the equation for cutting child deaths and injuries is clear.
"Policies designed to reduce the number of household firearms, especially handguns, may more effectively reduce the number of gunshot injuries in children," Madenci said.