• |
Disturbing tapes, unanswered questions (Hoda Kotb, Dateline correspondent)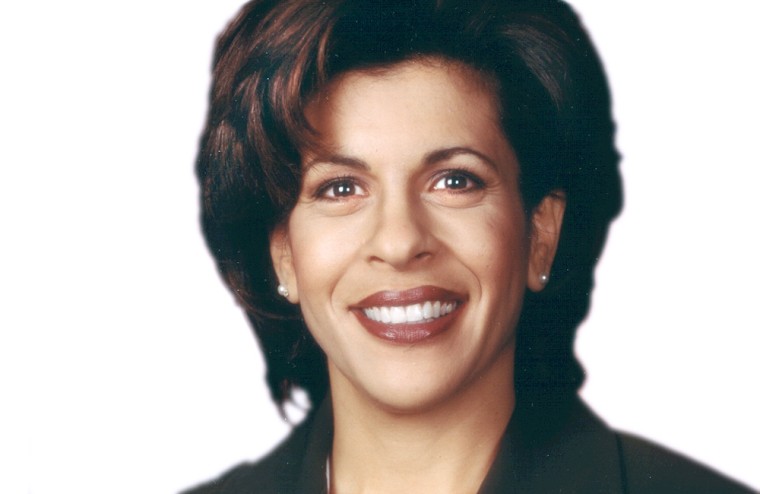 Imagine a world without John Lennon. Until the night of December 8th, 1980, millions of his fans simply couldn't. It was on that date, as he returned to his home in New York City, that John Lennon was shot and killed— 25 years ago, next month.
What was known immediately was the identity of the killer: Mark David Chapman. But what is still a mystery is "Why did he do it?"
Chapman sat down in prison and recorded more than 100 hours of audio tapes, and those tapes are very disturbing. He sounds so calm, so measured, so matter of fact—all the while he is plotting one of most notorious murders of the century. 
The rare prison tapes were obtained by Dateline NBC, and Chapman reveals his powerful obsession with killing the pop icon. But what drove a former Beatles fan— a shy, religious loner— to commit murder? "Dateline" tracked down one of the last people to talk with him before he pulled the trigger.
Jude Stein met Mark Chapman camped outside Lennon's apartment building in New York. "He was a man but he had a boyishness about him," she told me when I interviewed her.
On Dec. 8, 1980, Stein was a groupie waiting for a glimpse of her idol. Mark Chapman was waiting to kill him.
Stein described Chapman as "absolutely calm, controlled, friendly and polite." She adds that she wouldn't have known that he had a gun in his pocket. "Not in a million years," she says.
But Chapman did have a gun that he loaded just that morning in his hotel room. He practiced his aim in the bathroom mirror.
By late afternoon, with no sign of Lennon, Stein says she called it quits. But she says she will never forget Chapman's last words to her: "He said to me, 'I plan to stay as long as it takes.' We thought you know he was referring to getting his autograph, not referring to what he was intending to do."
Mark Chapman is still in prison. He didn't use the insanity defense. He said he wasn't crazy. He plead guilty to second degree murder. Chapman has already served his minimum, 20 years. Since then, he's been denied parole three times. Many of Lennon's family, friends, and fans say the killer deserves no sympathy, no attention, not even a second thought.
According to reporter Jack Jones, Chapman is concerned about notoriety too, but for a very different reason— he's now worried that broadcasting the audio tapes he recorded in prison will hurt his chances before a parole board. Chapman's next parole hearing is scheduled for 2006.
E-mail Dateline@MSNBC.com
• November 18, 2005 | Viewer e-mails about the special
Very informative and interesting. The report brought a lump in my throat when "the moment" arrived. His death. How sad!!!! --Humberto J. Romero, El Paso, Texas
Curiosity drew me to this report. I am now sorry I watched it. What has been a disturbing mystery for 25 years is even more disturbing now. Unfortunately, this guy got exactly what he wanted tonight -- spotlight on network TV.  No doubt, he's a major part of John Lennon's story. My guess is that those of us who love his music would rather celebrate his life than to have to once more recollect the awful way he left us. --Steve Gliner,
Fort Myers, Fla. (e-mail edited)
Excellent coverage of a very painful time in our social history...Difficult to remember and ponder just how much the world has changed since then... how much we have changed...so many lofty ideals laid gently to rest with the music...not just John Lennons' music either...all became different...deep lyrics of awarness that brought enlightenment, just flew away on the wind...and part of us with it...Thank you for bringing the memory back for just a moment...the good memories... before the evil came. --S.R.
I thought the program exemplified the cold, calculating act of violence in an emotional way. It is most unfortunate that Mr. Chapman was not under restrictive psychiatric care at the time of this incident. --Andrea Holmgren, Saginaw, Mich.
I am a different generation to the Beatles era. I am 25 years old and have been a fan of the Beatles, especially John Lennon. He was a great person that made excellent music. I thought the special was great and it really showed me a lot. It was kind of eerie to hear the prison tapes, and to see the picture of John Lennon signing Mark's autograph the same night he shot him. I'm glad Dateline did this report. It really touched my heart. --Name witheld, Racine, Wisc.
A wonderful and sad Story. My heart goes out to Yoko, Sean & Julian. --Sharon Novik, Concord, N.C.
I thought the report was done in great taste and with respect to John Lennon himself and his family. A great tribune to John Lennon, The Beatles and their music. It was very interesting to know the background of the absolutely nothing of a person who shot John Lennon. I wish he had gotten the death penalty. --Annette, Minneapolis, Minn.
The loss of John Lennon can still bring me to tears ,even after all this time!!! A huge waste of an amazing human being... and why??? Just because a loser wanted to make a name for himself... --Dwayne Croft, New York, New York
I only have one other thing too say: The man who killed John is nothing. He is not famous, he is not worthy of the space in are minds. He should rot in a cell with pichers of John's face on his walls, floor, and ceiling. And should know that he has been forgotten forever. --Ethan Avery, Paw Paw, Mich.
I could have done without hearing a thing about Chapman, his words or his thoughts. It is Lennon that always has and always will interest me. The man was a poetic genius. --Arthur Glazer, Gainesville, Ga.