/ Source: msnbc.com contributor
Here we are once again in prime holiday shopping season, that time of year we consumers decide if the American economy will survive another 12 months. But this year, instead of forking over all your money for video games, clothes and jewelry, you may wish to save some credit limit to give somebody some real pleasure.
Take the ubiquitous iPod. An entire industry has popped up around this thing. You can buy little speakers for it, docking bays — you can even buy a BMW to wrap around it.
But this being Sexploration, we're most interested in the Audi-Oh, a device that puts the true meaning back into aural stimulation. The Audi-Oh uses either environmental sound or direct input from an iPod (or any MP3 player) to translate sound waves to a strap-on vibrator.
The possibilities boggle the mind. If you've been trying to get your wife to appreciate Wagner's "Flight of the Valkyries" or maybe your old copy of Iron Butterfly's 17-minute heavy-metal marathon "In-A-Gada-Da-Vida," this could be just the ticket.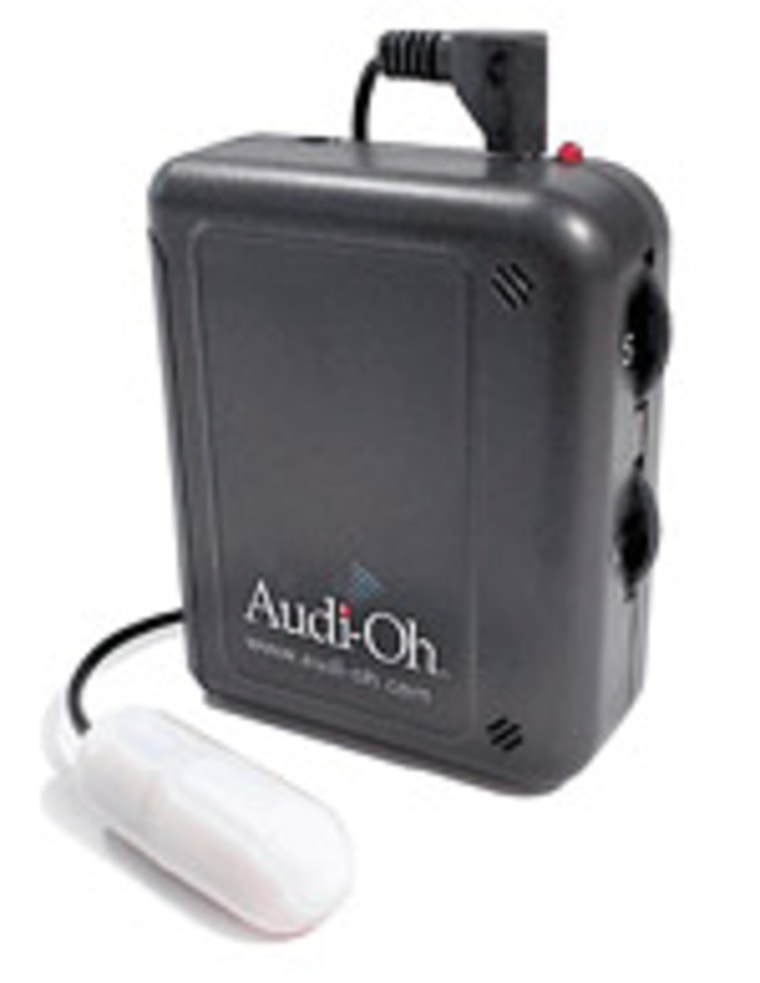 And as Paul E. of Pittsburgh (real? who knows) comments on the Audi-Oh Web site, "My wife doesn't complain about my band practicing in the house any more! You guys rock!"
Dude!
On the other hand, you do risk her deepening involvement with that hunky country singer Keith Urban. "He really touches me," just might become more cliteral. Err … I mean literal.
Bespoke vibrators
Those of you who hang with the yacht-in-Cannes set may be interested in a company called Mi-Su which sells "sexual aesthetics" (that's "pretty sex toys" to the rest of us).
For the small price of about 1,300 British pounds — or roughly $2,200 — you can purchase a titanium dildo inlaid with crystals. Diamonds are available, too. If you want to really get all Savile Row, Mi-Su will create bespoke toys according to your specifications.
Arrivistes might prefer the somewhat less expensive Lelo Yva. It's gold-plated and a bargain at 1,050 euros. According to the Lelo USA Web site, the Yva is "a perfect accessory for that dressy but boring party." Yes, quite.
Actually, Lelo does make less expensive vibrators starting at about $75. Like the pricey ones, they have the advantage of being rechargeable and beautifully curved, like an abstract sculpture, to fit in the palm of your hand.
If you want go stocking-stuffer cheap, try a rubber ducky, for about $18. The I Rub My Duckie looks just like regular rubber ducks and even floats. But it makes bath time so much fun.
Don't forget the boys
Toys for boys can be tough to find. I mean no guy really prefers a blow-up doll. So how about showing him how you really feel with the CB-3000 male chastity belt, the perfect gift for naughty boys everywhere. The CB-3000, which sells for about $170, is a penis-shaped polycarbonate cage designed to cover his joystick. A harness is wrapped under his scrotum and locked into the cage with a keyed padlock. You keep the key and let that bad boy out only if he promises to be good.
By the way, you might want to remove the lock before going through airport security. We'd hate to have those TSA folks lose focus. 
One Web site selling this device included some customer reviews, like the one from a man in Louisiana who wears it because "my wife agreed that the one who makes the most money in the family should be the most dominant and the other should be the underling ... I work at Wal-Mart and she is a doctor, you do the math."
Isn't true love grand?
Home accessories
The next time you have a hankering for eating, say, beef stroganoff off that spot between your lover's breasts, you'll be happy you gave the gift of PVC bed sheets. You could even follow up with cherries jubilee — minus the flames — and still not damage your pricey Swedish foam mattress because the PVC sheets will stand up to pretty much anything you'd want to have on your skin. UK-based Between the Sheets charges $114.54 for a queen-sized fitted sheet.           
Now imagine some point in the distant future ... Antiques Roadshow is taping its 10,000th episode in the local convention center. Your grandchildren have dragged in a strange-looking piece of furniture, a stool, sort of, an open square with four short legs, and a sling suspended underneath. "My grandmother had this stored in her attic, and we have no idea what it is," they will say.
"Well," the future appraiser will say, "what you've got there is a queening stool, used by people for centuries to provide, umm, lip service. It cost your grandparents about $400 in 2005, but at auction, I'd estimate it would sell for $10,000 because of the historical interest in how desperate people have always been to try just about any new way to get off."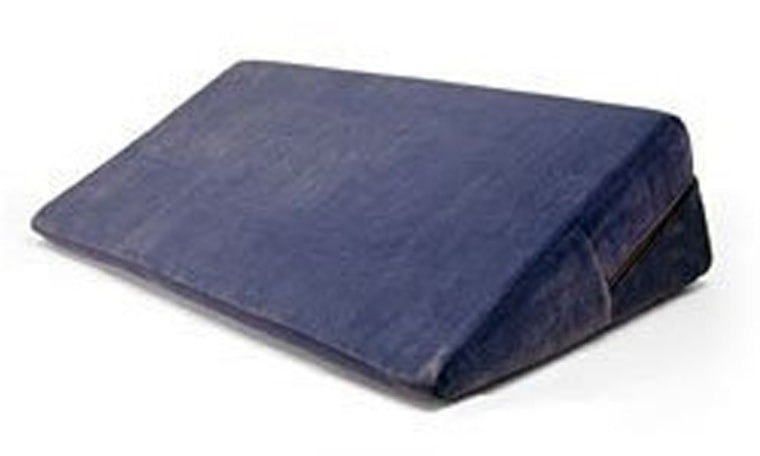 The Liberator Wedge, sold through Amazon.com (in "health and personal care," ahem) for $65, is somewhat less esoteric.
It is just what it sounds like, a wedge of foam rubber covered with cloth. You could use pillows to achieve many of the effects, but the maker also sells enhancements like "The Ramp" ($130) that can create some interesting combinations.
Movies and books
All these toys are very modern and techno, I grant you, and I like gee-gaws as much as the next guy, but I wonder if your sex buddy might not enjoy something a tad more subtle, even cerebral.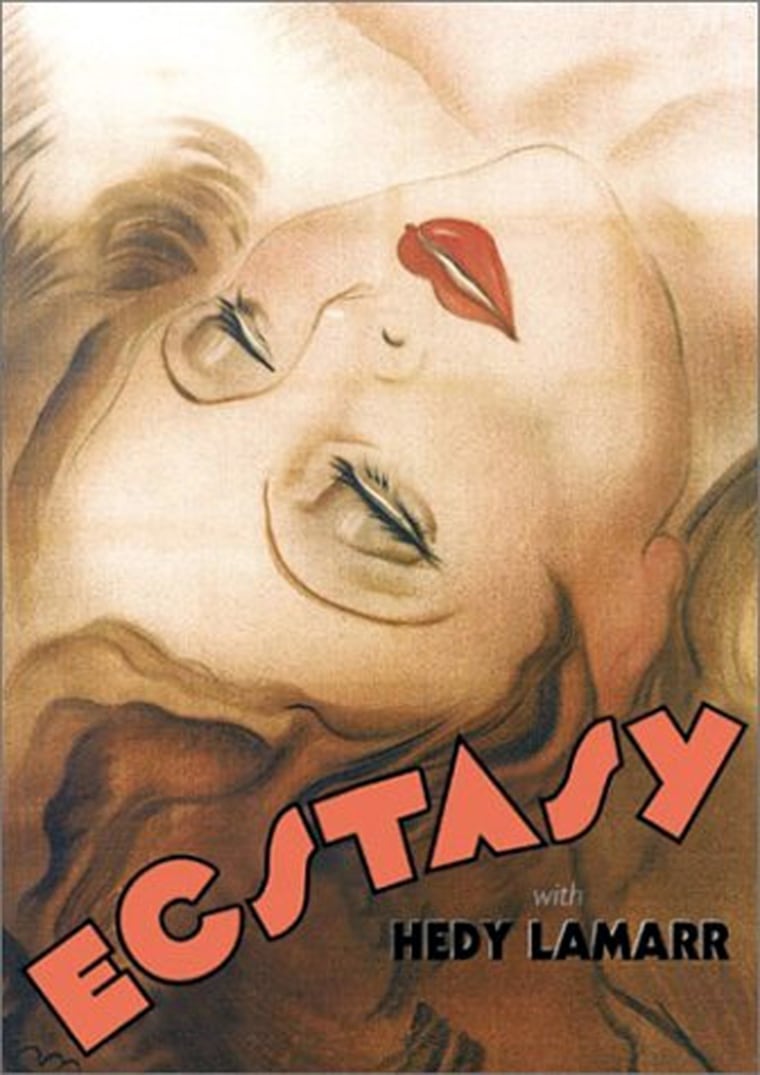 How about sexy movies? I'm not talking porn. More like steamy. We here at Sexploration have always thought Bogart and Bacall in "The Big Sleep" was very sexy, or maybe any of the pre-Hays code films from 1930 to about 1935. Try Hedy Lamarr ("Ecstasy") or Barbara Stanwyck ("Baby Face"). Woo-hoo!
If black and white just doesn't do it for you, look up "Body Heat," "Jamon, Jamon," "The Unbearable Lightness of Being," or "In the Realm of the Senses."Snuggle up on the couch, turn on the DVD player and see what happens.
Don't forget books. There are some terrific examples of erotic photography out now. We vote for "Helmut Newton: Big Nudes," but you and your lover should shop around. Come to think of it, just shopping for them could be erotic.
Finally, may we suggest a gift of Victorian erotica? Buy three to make a collection. "The Pearl" (from an erotic magazine of the day, not to be confused with John Steinbeck or the poem of the middle ages), "The Romance of Lust, Memoirs of a Woman of Pleasure" and "The Altar of Venus" are all good choice and available from book-sellers everywhere, usually for under $10 in paperback. Not only are they fun to read, but they remind us that there really isn't much new under the sun when it comes to sex.
Pour a couple glasses of wine and take 'em into the bathtub, maybe with that rubber duckie.
Brian Alexander is a California-based writer who covers sex, relationships and health. He is a contributing editor at Glamour and the author of "Rapture: How Biotech Became the New Religion" (Basic Books).
Sexploration appears every other Thursday.