BRIGHTON, England — "It was love at first sight," said Tony Mason, speaking amid chocolate fountains, flower bouquets and cruise ship brochures at a recent wedding show in this city on the south coast of England.
After a three-and-a-half-year engagement, the besotted groom will soon marry his "soul mate" — an act the Atlanta, Ga., native once thought impossible in his adopted country.
While their wedding will be traditional, and their honeymoon a time-honored riverboat cruise down the Danube, the groom and his prince charming will make history as one of the first same-sex couples to legalize their union in the United Kingdom.
That's because Britain this week brought the Civil Partnerships Act into force. The act grants same-sex couples almost identical rights to those enjoyed by heterosexual married couples; the main difference being that a civil partnership cannot be registered on religious premises.
"The government doesn't support gay marriage, but you'd have to look hard to find the differences between the rights and responsibilities which it affords straight and gay couples," said Britain's Gay Times "Pride and Groom" December issue, adding that "in the media, it's increasingly being called 'gay marriage.'"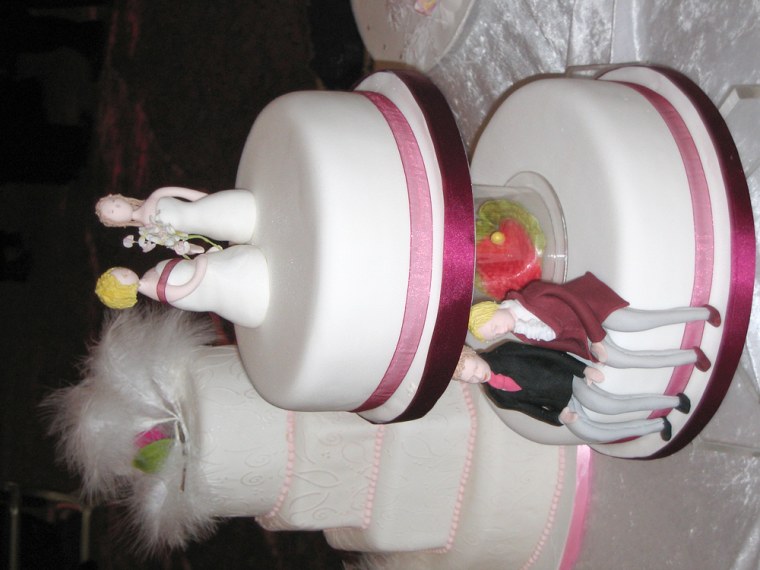 England will see its first wave of partnership ceremonies on Dec. 21, after registered couples have waited out a 15-day "cooling off" period.
In contrast to the United States, where social conservatives  have vehemently opposed same-sex unions, there has been little opposition to the change in law here.
The heavily gay seaside town of Brighton alone has 500 ceremonies booked for the end of December. Meanwhile, the tabloids are gearing up for Elton John's nuptials and new businesses seeking the so-called "pink pound" have exploded onto the nascent gay wedding scene, pushing with his-and-his cake toppers and hers-and-hers bath robes.
An industry group called The Gay Wedding Show has toured Belfast, Manchester, Cardiff and Brighton, showcasing gay wedding planners (who deal with issues such as two fathers-of-the-brides walking down the aisle and how to divvy up friends for bachelor and bachelorette parties), wedding locales (such as hotels and palaces), honeymoon vacations and even prenuptial agreements.
Business owners and participants find themselves both nervous and giddy with excitement.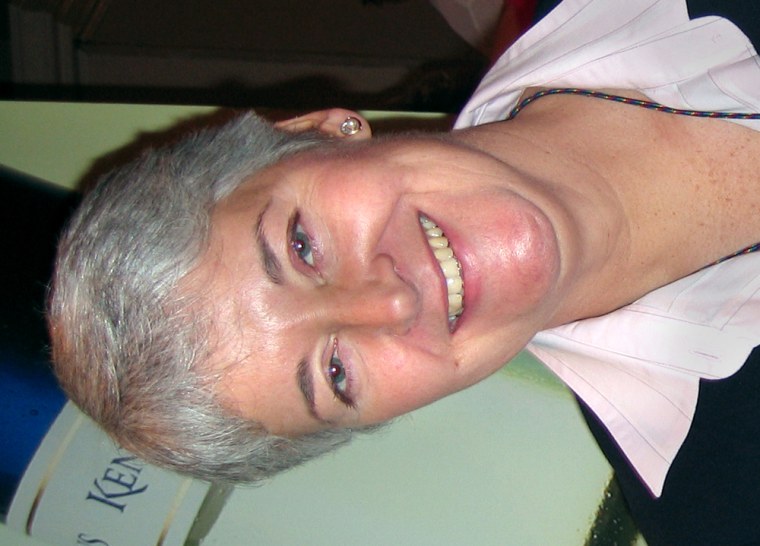 A gay wedding "has a lot more emotion involved [than a heterosexual wedding] because some couples have waited 20 years to do this, so, it's 20 years in the making and it all comes out on that one big day," said Ben Spence, owner of Pink Products and co-owner of the Gay Wedding Show.
"We will do it, definitely," said Trish Booth, a 53-year-old lesbian who has been with her partner for 11 years.
"We're committed to each other, we love each other dearly, and we've been together longer than most of our heterosexual, married friends."
Atlantic divide
Dressed in matching sailor outfits for the Brighton show this week, Mason, the American from Atlanta, and his partner, Asa Cairns, from London, spoke of planning their wedding for the fourth anniversary of the day they met, Feb. 2.
Not only will their marriage represent a declaration of their love for one another, but it will also ensure that they will be able to live together legally forever — that is, as long as they don't move back to the United States.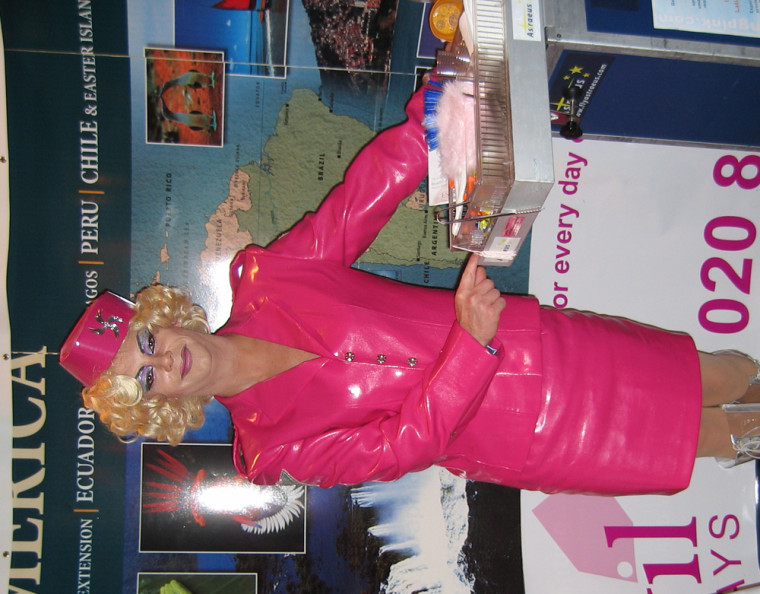 Although Mason, 40, and Cairns, 33, will be spouses in the eyes of the U.K. government — and for the purposes of citizenship, hospital visitation rights, pensions, inheritance taxes and entitlement to most parental rights — the United States government will not recognize their union.
"He won't be able to travel any more freely to the States than he can now; he still couldn't be a U.S. citizen or resident," Mason said of his partner.
About a dozen countries in Europe allow same-sex unions, as do Canada and New Zealand, and South Africa recently paved the way to introduce them as early as next year. But in the United States, same-sex couples only have increased rights in Massachusetts, where gay marriage is allowed; Vermont and Connecticut, which recognize civil unions; and in a handful of other states and cities that make some allowances for gay couples.
Mason and Cairns lived together in Georgia for two years, but "it was a real struggle to stay within the law, and whenever I left the country there was always the fear I wouldn't be able to get back in," the Briton said.
In a bid to legalize their partnership, "we stood in line for eight hours in the rain in San Francisco and got married on Feb. 16 (2004) — after Valentine's weekend," Mason said.
But things were not to last.
"It was an amazing experience for us and we really felt like we were at the start of a cultural revolution, but George Bush put an end to that," Cairns said, speaking of the U.S. president's endorsement of a constitutional amendment to limit marriage to two people of the opposite sex.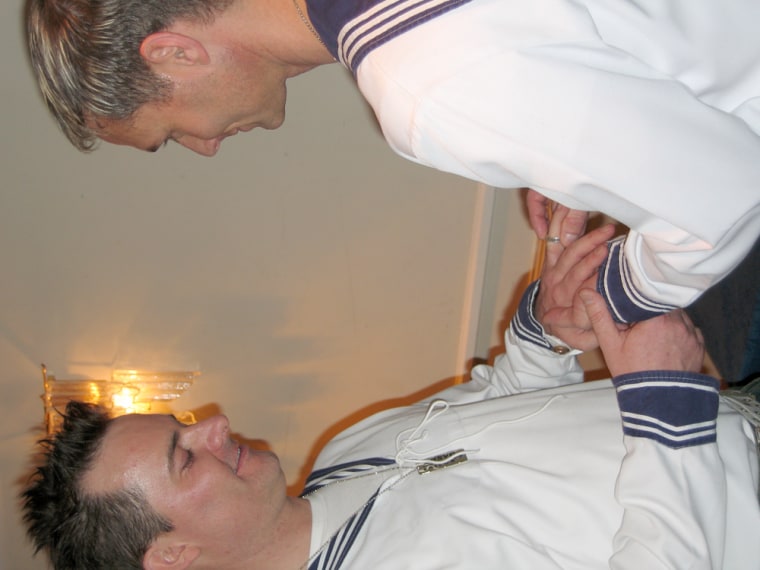 In fact, Bush had less to do with their curtailed union in America that the California Supreme Court, which voided the 4,000 same-sex partnerships sealed in San Francisco, declaring that the mayor had overstepped his authority by issuing marriage licenses to gay and lesbian couples.
Despite facing some homophobia living in the Bible Belt, "to be very honest with you, if we could live in the States today, we'd go home," Mason said. But for both partners to work, own property and be legally recognized as a couple, they had to cross the Atlantic.
"Because America doesn't have the same thing, Tony's taken all his investments out of the United States, sold the house and taken his education with him, and in the end Britain's benefiting from his investments and knowledge," Cairns said of his American partner.
Though the legal issues are important, Cairns said, "it's not just about law, it's about love.
"That's something I think people forget about — it's about proving you're in love and want to share the rest of your life with someone."
Priests and taxes
With thousands expected to take advantage of the new law, questions over religion, morals and taxation have arisen here.
The Church of England provoked fury among traditionalist Anglicans worldwide by allowing gay priests to register their civil partnerships, as long as they remain celibate.
Meanwhile, some local councils and marriage registrars have attempted to thwart the upcoming partnerships. In one prominent case, the Conservative-held London suburb of Bromley was pressured into allowing the unions only after London's mayor, Ken Livingstone, intervened and the local authority received legal advice that it had to provide same-sex couples with rights equal to those of heterosexuals.
Separately, British tabloids have speculated that due to a "loophole" in the law, people — primarily opposite-sex couples who are "just friends" — will attempt to cash in on the tax savings of a civil partnership. This is because failing to consummate the union would not nullify it, as it would a heterosexual marriage.
On the other hand, some same-sex couples are worried that they will lose out financially if they legalize their partnership.
"At the moment, as a single person, if you register your civil partnership together, you in effect lose half your pension," said Booth, the engaged woman in her fifties.
"I think for a lot of us it'll be seeing what happens in the first year of people registering their partnerships, seeing how society and the government reacts, and what happens thereafter," she said.
Bright future
Overall, Mason and Cairns feel they have already benefited from the new law and are looking forward to a bright future.
They have also found a new line of work. While looking for a honeymoon spot to celebrate their upcoming union, Mason became interested in RSVP Vacations, an American company that organizes gay cruises. He now runs the European chapter of the company, and his sailor suit-clad fiance works alongside him at the Gay Wedding Shows.
They have already taken part in two mock civil partnerships at the shows and are enthusiastically planning the real one. After that, they feel there are not limits to what they can do, including raising children.
"If we could adopt a child from one of the countries that's faced devastation recently we'd take it right now," said Mason.