Ten Iraqi soldiers were killed and 20 wounded when gunmen stormed a small army base in a restive area north of Baghdad on Friday, police said.
The attack near Adhaim, on the main road between Baghdad and the flashpoint northern city of Kirkuk, was the bloodiest since last week's parliamentary election and lasted much of the morning, said a senior police officer in the area, some 45 miles north of the capital.
It occurred while U.S. Defense Secretary Donald Rumsfeld was paying a pre-Christmas visit to the subdued Sunni Arab rebel stronghold of Fallujah and told U.S. soldiers he was reducing the number of troops in the country slightly in recognition of the improved capabilities of the new, U.S.-trained Iraqi forces.
The Adhaim attackers, in large numbers, opened fire on the outlying strongpoint with heavy machineguns and rocket-propelled grenades and then turned on reinforcements who arrived to help, said the police officer, who asked not to be named.
The fortified compound lies north of the town on the main road to Kirkuk, where Arabs and Kurds are at daggers drawn over control of Iraq's big northern oilfields.
Simultaneously, shortly after dawn, mortar bombs fell on the main base in the Adhaim area some six miles away, where some U.S. troops are also stationed, the police said. U.S. military officials had no immediate information on that attack.
In early December, 11 Iraqi soldiers were killed when guerrillas ambushed a joint patrol with U.S. troops near Adhaim.
Period of relative calm
Iraq had been enjoying a period of relative calm over the past 10 days, partly as a result of increased security measures during the election and partly, it seems, because of an informal truce among Sunni Arab insurgents.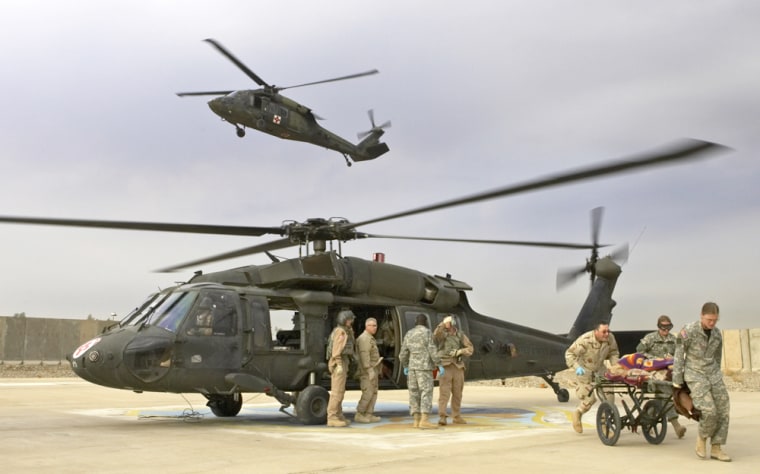 The area around Adhaim has seen previous attacks credited to Islamist militants linked to the group al-Qaida in Iraq, including mass infantry assaults on Iraqi army and police posts.
Unlike some secular Sunni Arab insurgents, whose informal truce helped promote a big Sunni turnout in last Thursday's vote, al-Qaida remains violently opposed to the U.S.-backed political process that has empowered the Shiite majority.
Some Sunni Arab leaders have warned that rebel groups could resume violence because of disappointment with election results they say were fraudulent.
The vulnerability of the new U.S.-trained Iraqi forces, seen by rebels as tools of U.S. occupation and the American-backed, Shiite- and Kurdish-led government, worries Washington, whose plans to cut its own troop numbers depend on Iraqis taking over.
While most militant attacks are conducted by small groups, often using remote-controlled, buried explosives, all-out frontal assaults, using dozens of gunmen displaying infantry training, have been launched occasionally in the past two years.