/ Source: The Associated Press
An outspoken economic adviser to Russian President Vladimir Putin announced Tuesday that he was resigning, saying he could no longer work in a government that had done away with political freedoms. The government later said Putin signed a decree dismissing him.
Andrei Illarionov, the lone dissenter in a Kremlin dominated by Putin's fellow KGB veterans, was stripped of his duties as envoy to the Group of Eight leading industrialized nations earlier this year. However, he had remained Putin's economic adviser.
Illarionov made the move after harshly criticizing the Kremlin's course last week, when he said that political freedom in Russia has steadily declined and that government-controlled corporations have stifled competition and ignored public interests.
"It is one thing to work in a partly free country, which Russia was six years ago. It is quite another when the country has ceased to be politically free," he said Tuesday, according to the ITAR-Tass news agency.
Illarionov, who has also criticized what he says is a return to inefficient state control of the economy, complained that he was no longer able to speak his mind.
"I considered it important to remain here at this post as long as I had the possibility to do something, including speaking out," he said, according to ITAR-Tass. "Until recently, no one put any restrictions on me expressing my point of view. Now the situation has changed."
Illarionov, 44, a liberal economist, had worked in the Russian government in the 1990s and became Putin's adviser in 2000.
Putin fires him after resignation
Several hours after Illarionov spoke, Putin's press service said the president signed a decree relieving the adviser of his duties.
Viktor Chernomyrdin, a longtime Russian prime minister who is now ambassador to Ukraine, said Illarionov's criticism of the government was unfounded.
"There was so much malice in him, he was being overly negative," Chernomyrdin said, according to the Interfax news agency. "It was a mistake to keep him in the Kremlin for so long."
But Yevgeny Ikhlov, who leads the group For Human Rights, described Illarionov as "the last liberal in the government" who dared to expose the authorities' crackdown on political freedoms.
Illarionov increasingly fell out of favor after he became a vocal critic of moves to restore state control over the strategic energy sector, in particular lambasting the effective nationalization of the Yukos oil empire of jailed tycoon Mikhail Khodorkovsky in 2004 as the "swindle of the year."
Reason: State control of economy
Illarionov said he had a number of reasons for his decision to resign but said that his main concern was the development of an increasingly state-controlled economy, with major public companies run by self-interested bureaucrats.
"Six years ago when I came to this post I dedicated my work to increasing economic freedoms in Russia. Six years on, the situation has changed radically," he said.
"This is a state model with the participation of state corporations, which although they are public in name and status, are managed above all for their own personal interests," said Illarionov.
Russia's biggest carmaker Avtovaz on Thursday elected a new board with top managers representing the state, cementing control of a key company after parallel moves to increase the state's hold on the energy sector.
Nationalizing oil
Under Putin, Russia has moved to snap up chunks of the strategically important oil sector and the state now controls around 30 percent of the national oil industry.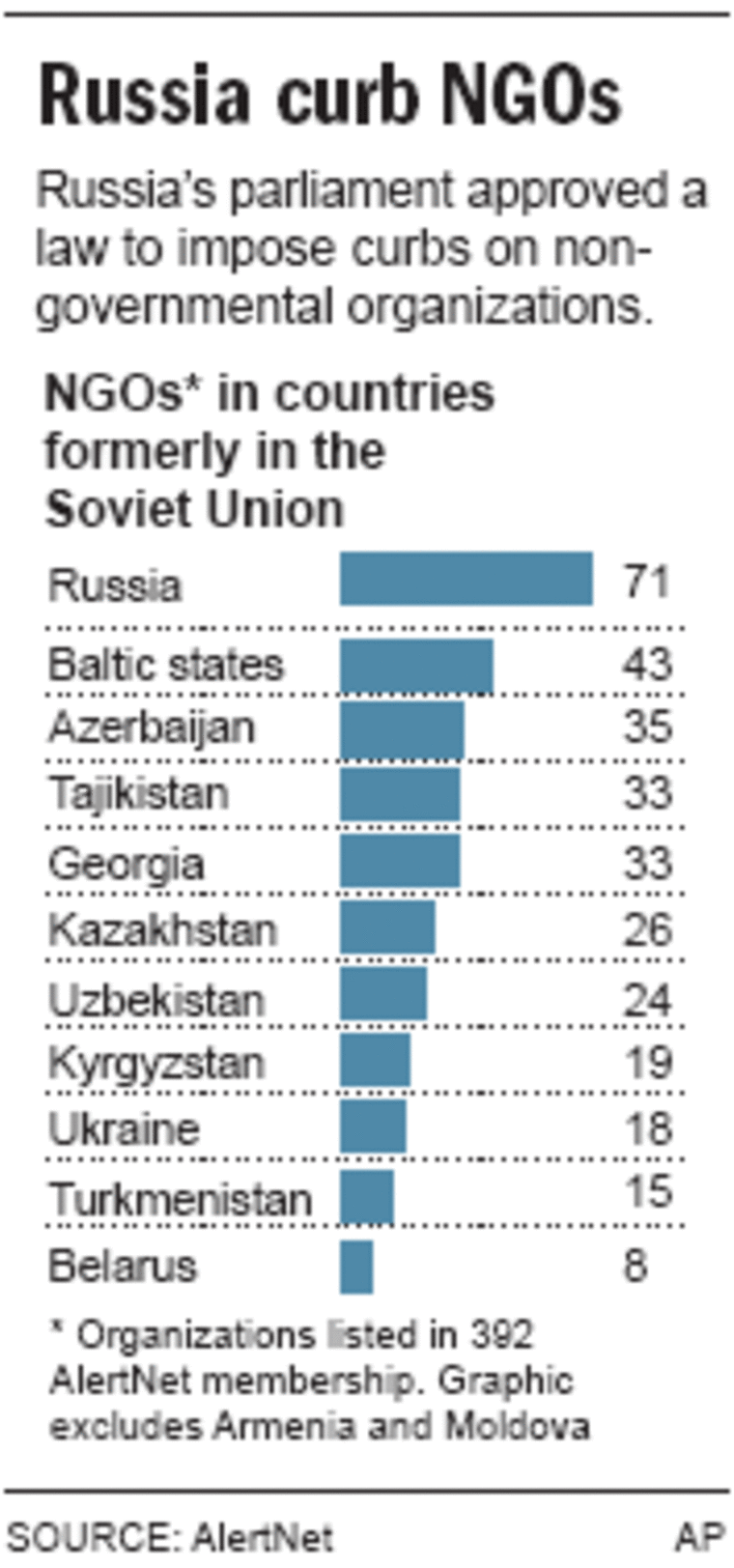 Last December the biggest oil fields of Yukos — once Russia's No.1 producer — were transferred to the state to reclaim billions in disputed tax bills. This year, the giant gas monopoly Gazprom bought the privately held OAO Sibneft oil company.
Illarionov said last week that after state-owned Rosneft took over OAO Yukos' main subsidiary, Yuganskneftegaz, the unit's revenues dropped and costs soared.
The announcement of his resignation came as the Russian parliament gave final approval to legislation that will impose strict curbs on human rights and other nonprofit groups.
Critics say it is another step by Putin to tighten control of society after moves to put the state in charge of all national broadcasters, impose a Kremlin-loyal parliament and end the direct election of governors in Russia's sprawling regions in favor of officials effectively appointed from Moscow.