/ Source: The Associated Press
Gov. Arnold Schwarzenegger was riding his motorcycle illegally over the weekend when he collided with a car in his Los Angeles neighborhood, police said Tuesday.
Los Angeles Police Lt. Paul Vernon said Schwarzenegger does not have the proper endorsement on his California driver's license to operate a motorcycle.
Vernon said police did not ticket the governor for a violation because they arrived after the accident, which left Schwarzenegger with a cut on his upper lip that required 15 stitches.
Instead, officers referred their findings to the Los Angeles city attorney's office, which will determine whether the governor should be cited for an infraction. Driving a motorcycle without the proper license can result in fines ranging from $100 to $250 or more.
City attorney spokesman Jonathan Diamond said the office had not received the LAPD report.
Earlier Tuesday, Schwarzenegger acknowledged that he never bothered to obtain a motorcycle license because he "never thought about it."
"I just never really applied for it," he told reporters during a state budget briefing. "It was just one of those things that I never really did."
Schwarzenegger, a Harley-Davidson owner who rides regularly along the California coast, said he had a motorcycle license when he lived in Europe, but never thought about getting another one after he arrived in the United States in 1968.
Schwarzenegger spokeswoman Margita Thompson, acting on initial information Sunday, said the governor's Class C driver's license allowed him to ride the motorcycle with its sidecar attached. His 12-year-old son, Patrick, who was riding in a sidecar, was unhurt after Sunday's crash.
CHP differs on sidecar license
California Highway Patrol officers accompanied Schwarzenegger on the ride. Spokesman Tom Marshal said CHP officials also concluded that the governor was permitted to operate a motorcycle with a sidecar.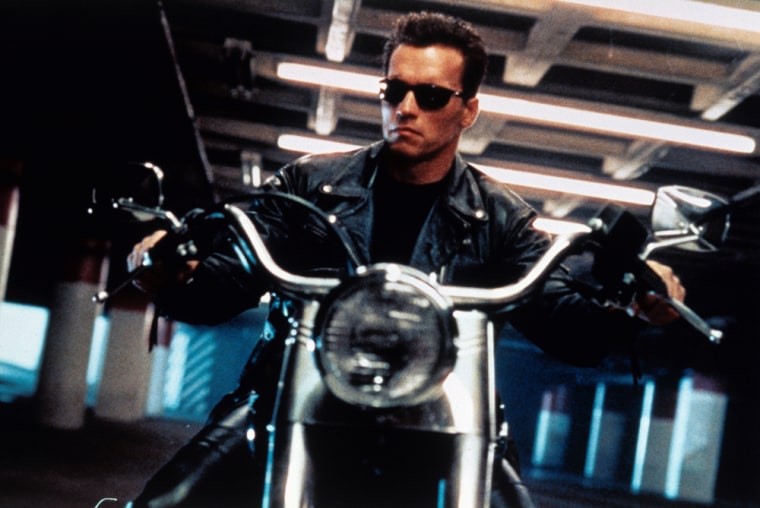 "We're not criticizing the LAPD," he said after learning of the department's finding. "We haven't seen the report, ... but that's how we read the vehicle code as applying."
Los Angeles police had no immediate response to the highway patrol's statement, department spokeswoman Sara Faden said.
After the LAPD's announcement, Thompson said in a statement that the governor would "move forward" to get the required endorsement on his license.
To get such an endorsement, a motorcycle rider must pass a skills test given by the state Department of Motor Vehicles or take a motorcycle training course from a program approved by the highway patrol.
Another highway patrol spokesman, Steve Kohler, declined to discuss if officers had checked, or would check in the future, whether the governor had a proper license. Kohler said he could not disclose such information because it involved Schwarzenegger's protective detail.