• February 1, 2006 |
Why it's not entrapment (Stone Phillips, Dateline anchor)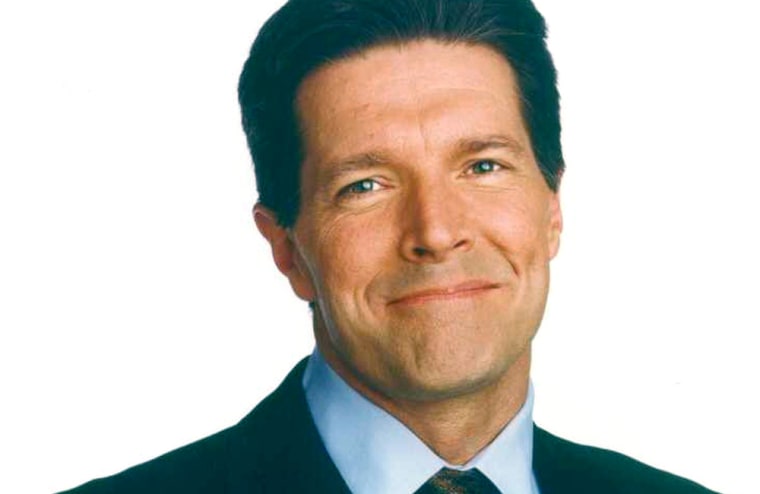 They'rrrrre back!  More on-line prowlers showing up for what they believe is a date with an underaged teen. And once again, when confronted by Chris Hansen and our Dateline cameras, their excuses are almost as outrageous as their online behavior.  This is the third installment of our "To Catch A Predator" investigation and each time the results just seem to get more disturbing.
Having said that, I wonder if you found yourself asking some of the same questions I did when we started this series: When these "home alone" meetings are arranged,  who actually suggests that the men come over?  Is it the men themselves?  Or is it the Perverted-Justice decoy engaging them online? How careful is Perverted-Justice not to lure people into doing something that with less encouragement they might not do?  Is there an element of entrapment here?  

Clearly, no arms are twisted to get these men to engage in sexually explicit online chats.  And since the stated intent of the house visit is to have sex with a minor, the ultimate responsibility lies with the men who come knocking on the door, no matter who initiates the meeting.  These men should not go there, period.  But for any of you who might be curious, as I was, about how these meetings are set up, Perverted-Justice keeps a record of every online exchange and detailed notes of each phone conversation.  The transcripts show how the online contact begins, progresses and culminates in a date.
In many cases, the decoy is the first to bring up the subject of sex. However, the transcripts show that once the hook is baited, the fish jump and run with it like you wouldn't believe.   These Internet prowlers not only seize upon the sex talk, they take it to disturbing levels of lewdness with startling speed.  In fact, most of the chats become so ribald and rank that Dateline only broadcasts a small portion. Reading through the full texts, it is difficult not to feel dazed, amazed and disgusted. 
As for who proposes the actual meetings, here's how that happened in three of the more notable cases:  
Remember the rabbi who made a date with someone he thought was a 13-year-old boy?  In the online exchanges, the decoy mentions:  "my dads got a businss trip comin up soon."  And later:  "no1 is available to stay with me."  The rabbi responds, "yummy.  i can stay with you."  A few minutes after that the rabbi proposes the meeting:  "can i cum over?"    
How about the firefighter who was surfing the net for a sex partner?  He is the first to mention to "Ashley" that he's looking for sex.  When the decoy, posing as a 14-year-old, seems game, he asks:  "when do you want to hook up?"   A few chats later, the firefighter expresses reservations:  "it's wrong and illegal."  But within minutes he's back online, asking: "where would we meet?"  He tells the decoy that he will be on his way to her house shortly, but needs to make a stop:  "I have to go and buy condoms."  The meeting that night is postponed, but after more explicit online chats and detailed descriptions of the sex acts he wants to engage in with "Ashley," the firefighter drives by the house.  As you may recall, it just so happens that there was unrelated police activity at another house nearby.  Did that scare him off?       
And what about the teacher?  Once again, after a considerable amount of sex talk on-line with a decoy, the teacher asks: "do you want to meet sometime?"  Later, after hearing when the "teenager" expects to be home alone, the teacher proposes a specific time:  "do you want me to come over Wed. after 4?"   Once again, after detailed descriptions of exactly what the teacher wants to do sexually with this supposed minor, the meeting is set.  
Clearly, the Perverted Justice decoys are experts at enticing these men.  And whether it's online or over the phone, they do mention windows of opportunity for actual meetings.  But it is usually the men who seek to turn these online contacts into meetings.  Enticement?  Yes.  Entrapment.  I don't think so.  The closer I look at the online conversations (which are available on Perverted Justice's Web site) the more obvious it becomes that these men are not first-timers when it comes to engaging minors in graphic online chats.  They tend to be remarkably matter-of-fact in their approach, as if it is part of an all too regular routine.  These men seem to feel little compunction until they are caught. As for their frequent claims that they only came to the house to "comfort" or "console" a lonely, troubled child, viewers can decide for themselves how much credibility those carry.   (The transcripts are much too graphic to link to here, but for the truly interested, a quick search of Perverted-Justice.com will show you the logs.)
The bottom line is this:  every day in this country, young teenagers chat with strangers on the Internet.  Sometimes, they engage in sex talk.  That's tempting territory for teens.  If the person they're chatting with is a predator looking to take that next step, the consequences can be devastating.