Australia is suffering a bed-bug epidemic with the tourism industry losing an estimated $75 million a year because of the blood-sucking insects, according to a new entomology study.
Some pest controllers have reported more than a 1,000 percent rise in bed-bug outbreaks, said the Institute for Clinical Pathology & Medical Research at Sydney's Westmead Hospital.
The Australian outbreaks are part of a global epidemic, with the number of bed bugs worldwide doubling each year, Institute medical entomologist Stephen Doggett said on Friday.
"Britain, Europe and a lot of America have reported a resurgence in bed bugs," said Doggett.
Hotel and pest control operators in the United States reported a 20 percent rise in bed bugs in 2004 and bed bug infestations in the United States have caused lawsuits, with a number of companies sued by guests after being bitten.
Doggett said the worldwide rise in the insects was a result of changing pest control measures and a rise in travellers visiting exotic locations.
Pest control in the past usually involved insect sprays, which also killed bed bugs, but new environmentally friendly practices such as insect baits, had no effect on bed bugs.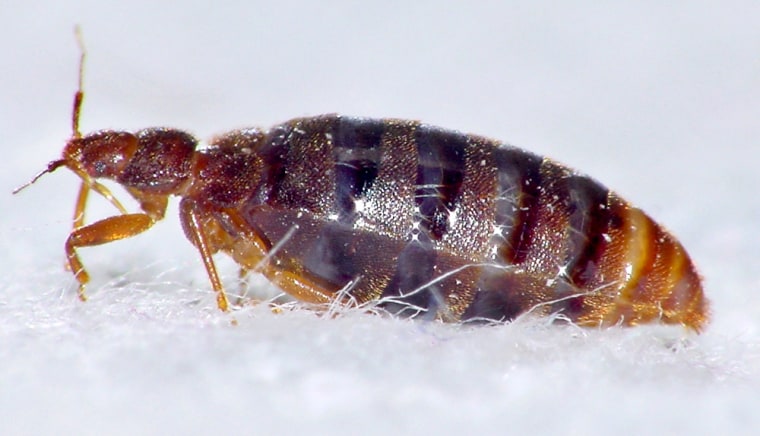 "Bed bugs haven't been a serious public health problem in Australia for about 50 years prior to their current resurgence," Doggett said.
"Motels use to be sprayed for cockroaches, but now they use cockroach baits and bed bugs are blood suckers so the baits have little impact," he said.
Bed bugs are wingless, brown insects, oval in shape and measuring around four millimetres in length when fully grown.
Blood poisoning
The two main species that bite humans are the common bed bug (Cimex lectularius) and the tropical bed bug (Cimex hemipterus).
Some people suffer blood poisoning as a result of bites.
Bed bugs prefer dark locations close to where people sleep so they can feed on human blood at night. They usually nest in mattresses, particularly in the seams, under floorboards and carpets, inside bed frames and slats and behind skirting boards.
The chairman of Backpacking Queensland, Dean Cooper, said accommodation operators in the tropical northern state were losing money by closing rooms to treat bed-bug outbreaks.
"It can sometimes be a minimum two or three days that you'll have a room out of action -- a couple of hundred dollars just for that particular room, and then you have possible reinfestation problems down the track," Copper told Australian radio.
Queensland's Tourism Industry Council will hold a bed-bug summit next Tuesday to discuss combating the biting problem.