NEW ORLEANS, La. — Ruel Douvillier has a truly grim job.
As leader of the New Orleans Fire Department's urban search and rescue team, the 52-year-old spends his days crawling into homes full of mud, mosquitoes, maggots and putrid furniture.
He is looking for bodies. 
Yes, seven months after Hurricane Katrina hit the Crescent City, human remains are still being found in the sections hardest-hit by the storm, such as the devastated Lower Ninth Ward. During February and March the department found the remains of 17 people.
Emotionally demanding
As he got ready to comb another area, Douvillier adjusted his dusty cap. He looked more like a teacher than a burly firefighter, but his worn boots told another story — of what a first responder has been through in New Orleans after Katrina.
"When this assignment first came out I really didn't want anything to do with it," Douvillier explained while walking the empty streets under the hot sun. "I knew it would be emotionally demanding, and it has been."
He began his task — map in one hand and a GPS in another — with a team of dogs and their handlers. Often, they revisit homes that have already been searched.
The dogs and double-checking are vital to his work. 
"We've had bodies in an open field that people have walked past … and the dogs have found," he said. "What the dogs do is that they 'see' smells — the dogs see smells the way we see colors and they can differentiate each and every shade."
Signs of change
The work is as grueling as it's ever been, but things in the Lower Ninth have changed, sometimes for the better.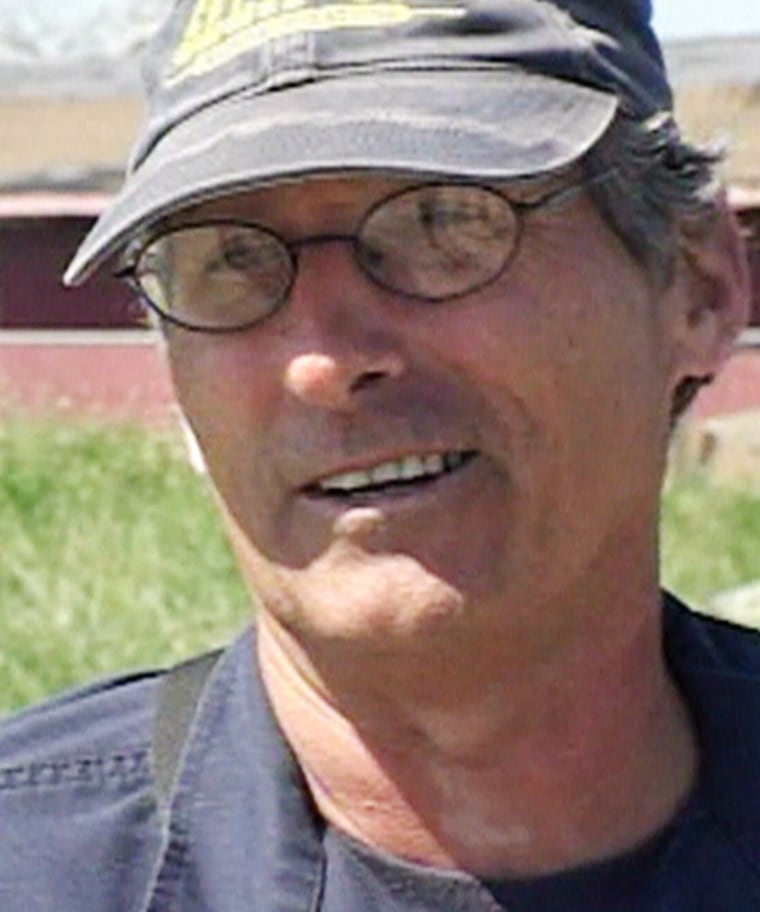 Douvillier remembers the weeks immediately after the storm when fire and police personnel were the only ones on the streets. Now, though, private cars drive by — some of them stopping long enough for tourists to take pictures — and loud trucks rumble through carrying building materials.
"There is a lot more life than there used to be," he explained. "And the smell has gone. When we first got out here the aroma out here was terrible, day in, day out. It wasn't human decay but we could smell the decaying plant life and the rotten stagnant water that was all over the place."
Bitter sweet
But some things remain sadly the same.
"You have a tendency to help recreate their last moments and that can be heartbreaking and frightening," said Douvillier, who has found more than 50 bodies since October.
"We have to see things every single day that you shouldn't have to see… . Every house out here is a shattered life."
Still, there are rewards to his work, he says. "I do get a feeling that we're helping people out by finding the remains before they have to.  And at least letting them know that everything has been done to find their loved ones, and to take care of their loved ones, and treat their loved ones with a little respect."
And though the work has drained him, he says he will not stop searching until he is satisfied he has left no one behind.
"We certainly don't want family members coming back and finding loved ones the way we have," he said. "So we're doing everything we can."