|
Why no prenup for Nick and Jessica? (Dan Abrams)
Who would have thought it would take the breakup of Nick and Jessica for me to do a closing about prenuptial agreements?
Call me an unromantic pessimist.  Criticize me for being too pragmatic, and believing that you shouldn't let love interfere with making a wise business decision.  But I say if you have got some cash or may get some, do it do it do it.  It will simply be a worthless piece of paper if it all works out.  I promise only a tiny percentage of the 38 percent of marriages that fail predict doom at the outset.   
So why didn't Jessica Simpson insist that Nick Lachey sign a prenuptial agreement?  She apparently thought a prenup wasn't romantic and it was antithetical to her religious upbringing.  OK, well now under California law, he is entitled to half of their "community property" — that is, the combined total of what the two of them have earned since they got married.  And, since the couple's nuptials back in October 2002, Jessica has brought home a lot more bacon than former boy band member Nick.
We buy car insurance not because we want to get in an accident but because we just might.  We write wills not because we expect to die soon, but because who knows what' s going to happen tomorrow.  And we should sign prenups not because we don't expect to live happily ever after, but because the odds say it may not work out
Let me put this into Jessica's terms.  You thought buffalo wings were made of buffalo.  Well, a celebrity marriage without a prenup is kind of like well, a fake Louis Vuitton bag.  It looks great when you buy it, but without that Louis Vuitton warranty, there's nothing to protect you when it just falls apart.
Nick really was the smart one.  Back when the two tied the knot in 2002, he was actually the bigger star, the lead singer of 98 Degrees, and a couple of the boy band's albums had just gone platinum.  Jessica hadn't come close to making the kind of money her contemporaries Britney Spears and Christina Aguillera were pulling in.  When asked about it back then, Nick laughed and told a reporter, "I didn't want to do one, because I know she'll end up making more money than me."
Nice.  Well, maybe Nick will be noble and let Jessica keep her earnings from everything from the Dukes of Hazzard movie to her own line of sweet-scented body creams.  But if he does not, well then Jessica has paid a pretty hefty price for loving Nick.  But as Jessica herself sings, her boots are made for walking.  Something tells me that even after paying Nick off, Jessica still might have enough cash left over to make sure that those boots are Gucci boots.
E-mail: Sidebar@msnbc.com
|
Sometimes winners are the real losers (Dan Abrams)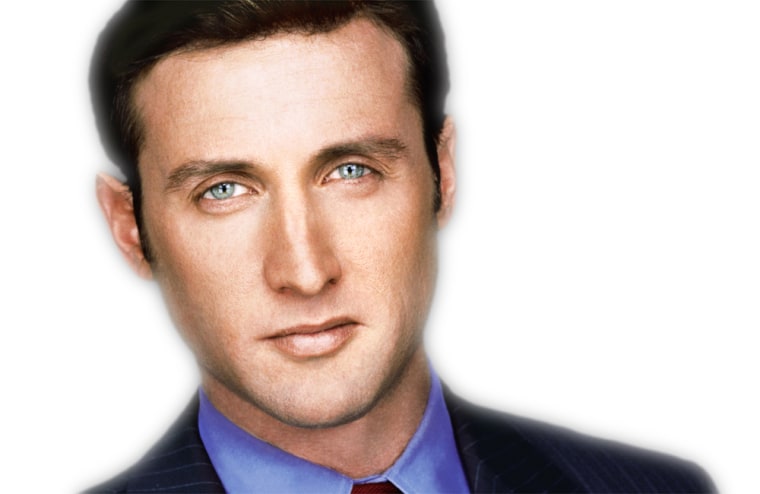 Winning the lottery — it seems like a dream come true.  A dollar and a dream right?  We all have fantasies about how winning could mean a life of carefree luxury.  But as they say, be careful what you wish for.
The stories of some lottery winners suggest that it can leave you a lot worse off than when you started.  First there is the obvious: Friends and acquaintances asking, sometimes begging for money.  Lives change too quickly. Many winners suddenly get sued and in some cases worse than that.
Last week, 51-year-old Virginia Metcalf Merida was found dead in her Kentucky home.  Merida won over $65 million in the Powerball lottery in 2000.  She and her husband Mack Wayne Metcalf split their Powerball winnings and then separated.  He died three years later at just 45 due to complications from alcoholism after serving four days in jail for drunk driving.
And now authorities are trying to figure out how Virginia Merida died.  There was no sign of a struggle and they think she may have been dead for days before she was found.  The Metcalfs are not isolated examples.
58-year-old Jack Whitaker, who won nearly $315 million in 2002 has become the poster child for how not to handle a stroke of what should be good luck.  He has had hundreds of thousands of dollars in cash stolen from his vehicles, house and office, including over $500,000 after he passed out in a strip bar.  He pleaded no contest to assaulting a bar manager, and had to surrender his driver's license and undergo substance-abuse counseling after being arrested for drunk driving for a second time.  The most disturbing — last year his 17-year-old granddaughter was found dead of a drug overdose underneath an abandoned van.
Another Texas lottery winner, Billie Bob Harrell, Jr. committed suicide less than two years after winning 31 million dollars in 1997.  One of the reasons? Everyone — family, friends and strangers -- had been hitting him up for money.
Minnesota lottery winner Victoria A. Zell crashed her SUV into a truck while driving drunk, killing one passenger and paralyzing another.  She was then arrested a few months later for possessing 0.7 grams of methamphetamine.
A study three years ago found that one third of lottery winners eventually went bankrupt.  One third! I know we all like to believe we would not be one of "them" that we would handle it better.  I buy a ticket on occasion and like to think that if I won, I'd quit my job and live happily somewhere else.  I did win bingo once when I was a kid and now that I think about it, I don't know what happened to that money. 
But coming back to the point, when you don't win, don't despair.  You might be better for it.
E-mail: Sidebar@msnbc.com
|
No lawsuit in Macy's parade incident (Dan Abrams)
Who would have thought?  A reason to celebrate this holiday season would be someone choosing not to file a high profile lawsuit.      
That's right, the father of 26-year-old Mary and 11-year-old Sarah Chamberlain said he will not sue after the sisters were injured when a 500 plus lbs. M & M candy balloon hit a New York City street light at the annual Macy's Thanksgiving Day parade.  The falling debris left Sarah with nine stitches and Mary, who is in a wheelchair, with a bump on her head.          
Stephen Chamberlain defined the holiday spirit when he said, "we just count our blessings that they weren't seriously injured."  "Accidents just happen" he said when announcing that the family would not sue. 
Bravo to the Chamberlains for avoiding the legal lottery mentality and bravo to Macy's for making the Chamberlains feel cared for.  So many lawsuits could be avoided if companies or people for that matter just showed they care.  The Chamberlains' mother Suzanne said, "everyone treated us like royalty."
Macy's immediately offered to cover the family's medical bills, pay for any damage to Mary's special touch-screen speaking device and offered up presents including tickets to the Radio City Christmas show and VIP treatment at next years' parade.  The parade director showed up at the hospital nearly in tears, and they had Santa pay a visit as well.
People who have been wronged want to know someone is listening and acting.  Now it is fair to question whether Macy's did it out of altruism or just necessity.  After all in 1997, a 33-year- old investment banker was left brain damaged after a light pole was struck by a cat in the hat balloon.  She sued and settled for millions, a payout she certainly deserved.  It led to some changes in the parade as well.  
So how could this happen again many will fairly ask?  That question is being asked by everyone from the mayor to all the executives at Macy's.  This is not one of those cases where a lawsuit is needed to exact necessary changes. 
Don't get me wrong, it's not always bad to sue, but it is bad to always sue.  Regardless of Macy's motives, they did the right thing here. As did, it seems, the Chamberlains.
With all that in mind, 11-year-old Sarah still wants one more thing that should come as a relief to the makers of M & M's — a lifetime supply of the candy.  Seems she is still willing to let them show that the candies melt in your mouth not in your hands — or on your head.     
E-mail: Sidebar@msnbc.com
|
O.J. giving Blake advice (Dan Abrams)
Imagine for a moment that you are Robert Blake.  A semi-celebrity who has just been found responsible for the death of your wife, ordered by a civil jury to pay $30 million dollars after you were found not guilty by a criminal jury.
Who is the last person you would want out there publicly defending you?
OK, it would be fair to say you would not want Michael Jackson.  But there is one person who is worse. The only guy who went through the same experience with even more evidence against him.  No conviction by a criminal jury but found responsible for killing his wife or ex in his case, by a civil jury.   You got it — O.J.

Well rather than continuing to relish his good fortune that he is not behind bars for life, O.J. is speaking out against the system that found Blake and him responsible. 
O.J. said, "I still don't get how anyone can be found not guilty of murder and then be found responsible for it in any way shape or form."
About the lower burden of proof in a civil case? Having to only prove it was more likely than not rather than beyond a reasonable doubt, OJ added, "If that was the standard in criminal trials only 51% then so many people would be convicted that we'd have to build more jails."
That's right, OJ.  But it is not the standard in criminal trials.  Despite the fact that this is just the usual OJ nonsense, it is a concept worth explaining. In a criminal trial, it's not the victim versus the alleged perpetrator.  It's the state, in these cases, California, saying this person's freedom should be taken away.  The standard of proof is higher and only the state can try to take someone's freedom away.
The victims aren't parties to the criminal case.  Both criminal juries found they did not believe there was enough evidence to take away O.J. or Blake's freedom. OK.  A civil case is a victim's only chance to take on the person who wronged them for money, the only real revenge available. With no one's freedom at stake, it's just a case between two individuals or groups.  Who is more likely right?  And in both the Blake and Simpson cases, the jurors just used their common sense to reach what I believe were the right verdicts.
So they are two very different types of trials.  O.J. is also offering up other advice for Blake on life after the verdict.
Let me chime in with a little advice for Baretta: Don't listen to OJ.     
E-mail: Sidebar@msnbc.com
Alito 'wink, wink, nod' kind of guy (Dan Abrams)
As Supreme Court nominee Samuel Alito does the rounds meeting with senators of both parties.  What are they, and we, really learning about his views on controversial issues like abortion?
If you believe everything Alito has said, the one thing I know for certain is that he knows what to say and when. The latest released documents show that in 1985 when applying for a job with President Reagan's Attorney General Edwin Meese, Alito wrote, "the Constitution does not protect a right to an abortion." And he endorsed government help in "protecting traditional values."  He emphasized that his government work thus far had included helping "to advance legal positions in which I personally believe very strongly."
Hmmm…how to explain those pesky strong personal beliefs to Senate Democrats with his confirmation hearing a mere eight weeks away?  Yesterday he told Democratic Sen. Dianne Feinstein that it was just the usual job applicant bravado. 
She recounted the conversation, "...it was different then.  He said, 'I was an advocate seeking a job.  It was a political job.  And that was 1985... I don't give heed to my personal views.  What I do is interpret the law.'"
Feinstein said she believes him and he has seemingly assured other Senate Democrats by talking about his respect for precedent.  Wink, wink, nod, nod…
This morning he told Democratic Sen. Jeff Bingaman, that job application was from 20 years ago, Senator!  To those on the other side of the aisle who want to see Roe v. Wade overturned, those personal beliefs are deeply held and he is willing to review previous rulings. Wink, wink, nod, nod again. 
Alito assured conservative Sen. Sam Brownback that he was "open to a review of cases."  Brownback emerged from the meeting describing Alito as exactly the kind of nominee he's been looking for.  Republican Sen. Saxby Chambliss walked out of his meeting with Alito and declared, "This man is a conservative...he's been a conservative all his life, and in 1985 when he was applying for a job, he reiterated that fact in his application."
What a legal lothario.  Swaying senators on both sides with a silver tongue, assuring each side that he is their perfect judicial mate.  Look, Alito wouldn't be the first Supreme Court nominee to tell the cast of senators what he thought they wanted to hear. 
But is it possible that Alito even spun his conservative, anti- abortion 90-year-old mother, Rose Alito?
"Of course he's against abortion," she told reporters after Alito was nominated.
Regardless of whether his personal beliefs would impact his rulings, we can all probably forgive Alito for spinning senators.  He wouldn't be the first.  But mom?  Nah, maybe mother knows best.  Maybe just maybe mom is the only one giving it and getting it straight.

E-mail: Sidebar@msnbc.com
|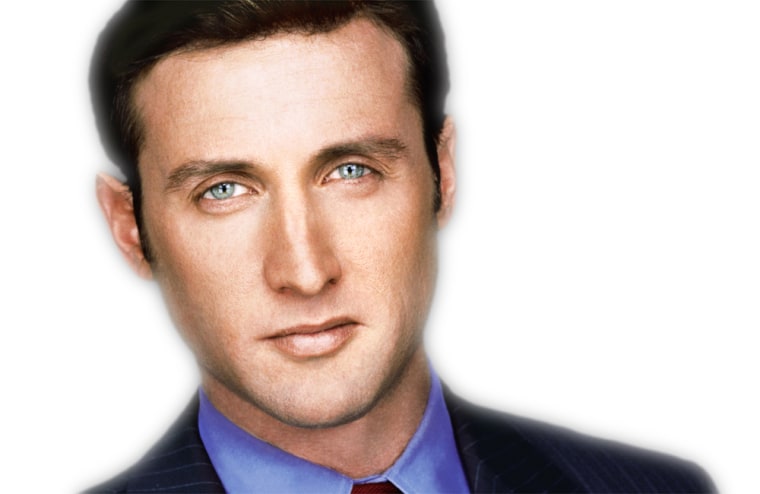 In one area of radical Islamic society, and only one, it seems women finally may be one step closer to achieving equality.  Like men, it seems women have the right, if not obligation, to strap a crude bomb around their bodies and blow themselves up in front of innocent bystanders.
Jordanian authorities confirmed that last week's three bombings in Amman, could have actually been worse.  This Iraqi woman, Sajida Mubarak al-Rishawi's, is suspected of being a wannabe fourth bomber.  In a video, she displays the belt loaded with explosives that she wore underneath her clothing.  She claims it failed to detonate after she walked into a wedding celebration at the Radisson hotel in Jordan with her husband.  Her husband killed himself along with 38 others at the wedding.  But after her explosives malfunctioned, al-Rishawi says she ran from the hotel along with the other guests.
According to her confession, her husband planned the operation and she did not even know about the mission until they were in Jordan.  But, if she did try to set off the bomb then she is just another terrorist, and her brother was apparently a terrorist too.  He was killed by U.S. forces so she may have felt that killing Jordanian civilians was some sort of revenge.  She joins the ranks of other women who killed or tried to kill civilians, mostly in Israel, Egypt and among Chechnyan Muslim separatists.
Studies of female suicide bombers have shown that they often have the same twisted view of the world as the men.  But even so, this is hardly separate but equal.  While al Qaeda allows women to participate in terrorist activity, they never hold any position of authority or leadership.  So far, they are just offered up the opportunity to kill themselves and others.   
E-mail: Sidebar@msnbc.com
|
It seems Philadelphia Eagles star wide receiver Terrell Owens and his agent missed the point yesterday at their press conference on Owens' front lawn.  Owens was sort of apologizing for negative comments he made about his team, and teammates.
He apologized to the head coach, saying he realized they didn't always see eye-to-eye. Owens apologized to veteran Eagles quarterback Donovan McNabb for any comments that may have been negative.  And he apologized to the fans who had supported him, but said he was only fighting for what he thought was right.
Well, it might be too little too late.  It's not the first time he has had this sort of issue with teammates.  The most recent slams include accusing the Eagles of "lacking class" for failing to celebrate his 100th touchdown.  He also told a sports reporter that the Eagles would be winning more games if they had a different quarterback other than McNabb. 
While it's Owens' right to speak freely, the Eagles are not the government.  They have every right to punish Owens as well.  What he does not seem to understand is that it's not just about him — it's about the team.  There is a reason that great coaches have been able to turn decent teams into Super Bowl champions and, on the other side, why talented players sometimes just don't create a great team.
Sure, some of his teammates have told him that what he does or says off the field shouldn't matter.  But again, the team needs to make decisions as a unit.
Owens is a guy with a $ 48.97 million contract.  Whether he gets suspended with or without pay or if he never even plays for the Eagles again, those are contractual issues they can fight about.  What matters here is that Owens doesn't seem to get it.
The official term for what Owens has been suspended for is "conduct detrimental to the team."  Unlike some legal jargon, I think that says it all.  He accused the team of lacking class.  It seems that is one thing he should know a lot about.
E-mail: Sidebar@msnbc.com
• Nov. 8, 2005 |
Bush backing the morning after pill? (Dan Abrams)
Who would have thought that the Bush administration might be helping to boost use of the morning-after pill?
The manufacturer of Plan B emergency contraception, commonly known as the morning-after pill, is reporting that use of the pills has doubled over the past two years.  For those same two years, the Bush administration has been vehemently and publicly trying to block FDA approval to sell the pills over the counter.  Plan B — if taken correctly within 72 hours of unprotected sex — can "reduce the risk of pregnancy by 89 percent." Currently you need a doctor's prescription to take it.
FDA advisers and staff, as well as many major medical organizations, have endorsed over-the-counter sales to women 16 years of age and older.  Opponents claim if it is available over the counter, too many women, especially teenagers, will start using it as birth control and maybe engage in risky sex more often.
I've expressed concern about making it available over the counter.  I still don't understand why this would be treated differently from the birth control pill, where a prescription is necessary. But forget the scientific debate — the irony is striking.  The administration's dogmatic efforts to keep this pill away from women have turned against them.  Instead, their abortion-like opposition has served as free marketing for the morning after pill, which is now being used by 1.6 million a year as opposed to 800,000 a year back in 2002. Sure, it's possible other factors could explain the increased usage including more familiarity with the pills and their effectiveness.
But I am also certain that the efforts to demonize the drug, to turn it into some kind of public menace, have only led more to look into it and realize that it may be exactly what they were looking for. 
E-mail: Sidebar@msnbc.com
Nov. 7 |
The insane legal wrangling in the Tom DeLay criminal case is a supreme insult to all judges.  Both sides argue that various judges cannot be fair based on their political affiliations.  At first glance it sounds sensible.
DeLay is accused of illegal political fundraising and the defense is that its a purely political indictment.  The problem?  Most judges in Texas are elected — that's just the system.  There won't be any state judges without political affiliations at all.
But you just don't get to cherry pick your judge.  I've said before, I have a problem with the election of judges in part for this very reason.  It also means they are always running for something. But if that is the system you have, then you have to trust that the judges will rule based on facts and law — not politics — the way judges are supposed to.

To those who say well even the perception of bias is a problem, well then don't elect your judges.  If you do, then the bias had better be pretty clear and direct if you are going to have them removed.
I am not convinced we have seen that here.  Nevertheless judicial heads are rolling.  Tom DeLay's team picked the fight.  His attorney, Dick Deguerin, succeeded in having Judge Bob Perkins removed because he had made more than $5,000 in donations to Democratic candidates or causes that DeLay said opposed him.
Last week, prosecutor Ronnie Earle — the Democrat who sought indictments against DeLay —succeeded in getting rid of the Republican judge who was supposed to select the judge to hear the case. Judge B.B Schrowb recused himself after Earle pointed out Schraub had made more than $5,000 in donations to Delay's Republican allies.
Schrowb then said he would ask the chief justice of the Texas Supreme Court — also a Republican — to name a judge for DeLay's case.  But late Thursday afternoon, the chief justice selected another Democrat, Senior District Judge Pat Priest.  He's been on the bench 25 years, but I wouldn't be surprised if DeLay had a problem with him too.

In the word of the infamous diet guru Susan Powter, "Stop the insanity!"
This tit-for-tat completely undermines and insults the ability of judges to decide cases impartially. I don't blame the lawyers for making the motions, but I am confident that whoever ends up presiding will inevitably be accused of playing politics.  That is bad news for all of us and a lesson in why we may want to rethink having judges who are also politicians.  

E-mail: Sidebar@msnbc.com
• Nov. 3 |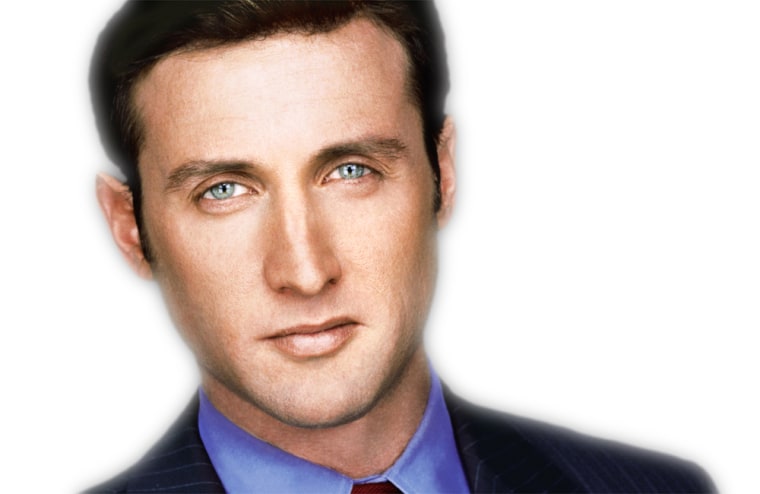 The Wall Street Journal is reporting on a major issue regarding election fraud in this country that should serve as a wake up call for every American — an issue we all can understand and appreciate.  We're not talking about presidential election fraud or even about statewide fraud.  We're not even talking about a local election for county treasurer.  We're talking about something much more personal: A battle being waged over the jealously guarded votes for homecoming queen.
The journal reporting that these elections have become so contentious and competitive that it sounds more like applying for a job with the FBI: background checks, applications, community service hours all impact the process. 
One Florida school used a familiarity with the state's touch-screen voting process, implemented after the Bush v. Gore voting debacle back in 2000.  Yes, that's right.  Wesley Chapel High School outside Tampa borrowed Pasco County's touch screen voting machines to conduct this year's vote for the homecoming court.  The unchallenged result?  Whitney Howard and Marc Quiles were crowned king and queen this past weekend at the homecoming football game against Mitchell high school.
My staff has been on top of this story.  Wesley chapel teacher Scott Nichols told the Abrams Report that because the homecoming elections tended to be quite "dramatic," he revamped the whole process this year.  In an effort to make it more of a "civics lesson" for students, he hopes students considered voting for Whitney and Marc a "practice run" for when they vote for president in 2008.
Yeah these elections can get competitive; I went to college in the south, where homecoming is a big deal.  But what's next — encouraging passing notes in class to teach students how to be journalists? These homecoming elections are out of hand, claiming that these new substantive requirements make it less about popularity and more about qualifications is like saying the Miss America pageant is substantially different because of the question and answer session.  It's nice that the kids will know how to use the voting machines but I'm concerned that when they go to vote for the real thing.  They will be thinking more about who would look better in the tiara than who should be the elected representative.
E-mail: Sidebar@msnbc.com