Back from the March (Rita Cosby)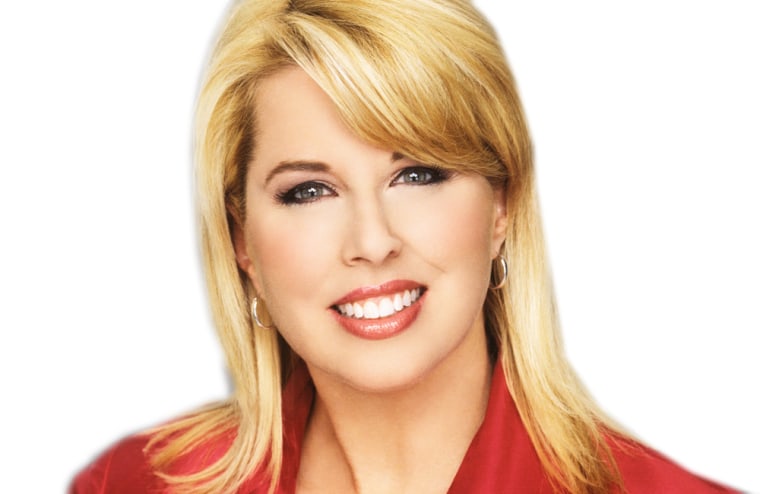 I've just returned from a massive march and rally for immigrants' rights. There are demonstrations taking place all over the country, in almost 75 American cities, but I've just spent several hours with marchers who began filing in to New York City's Union Square to protest through the streets of the Big Apple.
I was surprised to see how many people were not afraid to admit on-camera to me that they were illegal immigrants…and to see people who came from all walks of life and from so many countries. It was also amazing, that for a rally with thousands upon thousands of people, it was extremely organized and orderly. No one was pushing or shoving, and even though it is a contentious issue, people were extraordinarily respectful to each other in a show of solidarity.
Amidst the crowd, there were a few celebrities and notables, like  actress Susan Sarandon, Reverend Jesse Jackson, and Al Sharpton. They were articulate as to why they think eleven to twelve million people should not be sent back to their countries. But most compelling of all, were the heartbreaking stories of people who were experiencing such intense poverty that they came to America to simply put food on their family's table. No matter how you feel about the border issue, as there are strong arguments on both sides, you cannot help but hope these people find a better life wherever it is.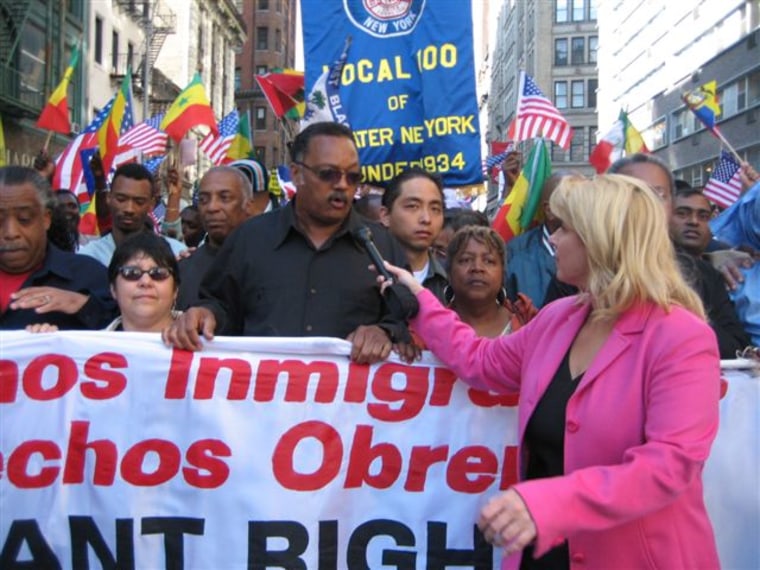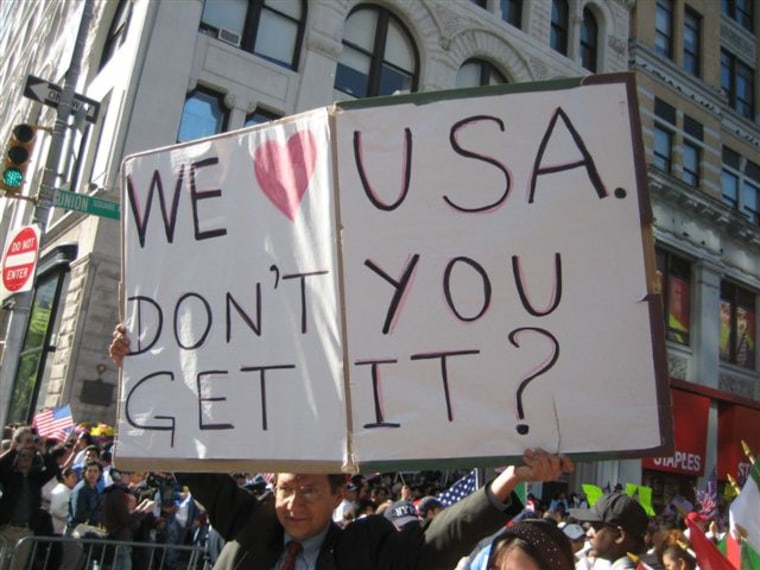 Comments?  Email  
Howard Stern in Demand (Rita Cosby)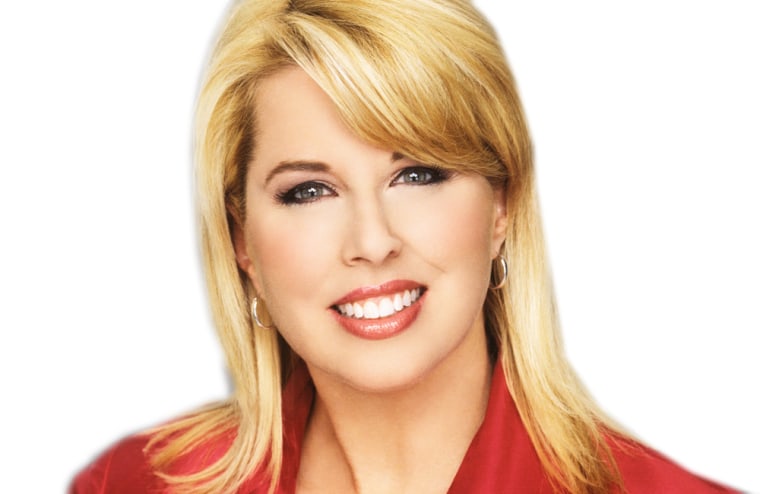 I've just come back from talking to the always outspoken Howard Stern. The "King of All Media" is now venturing into another arena, creating the Howard Stern Film Festival to showcase Howard Stern-themed short films.
This was my first time meeting the rowdy radio host and I found him to be surprisingly quite charming. The man always known as being so rebellious was very personable, passionate, and also thoughtful. He seemed equally at ease giving me witty remarks about Angelina and Brad as talking about "United 93," the doomed 9-11 flight which is now profiled in a major motion picture.
After meeting him, I can see why he inspires such deep loyalty among his colleagues like Robin Quivers and his producer Gary Dell'Abate, but also among his many fans. He laughed with me about his ego, and I could tell he's genuinely someone who cares about his fans and the world around him.
Be sure to tune in Monday night to "Live & Direct" to hear Howard's take on President Bush, his advice for the President's new Press Secretary Tony Snow, Charlie Sheen's messy divorce, and what he thinks of Tom Cruise's "Scientology birth."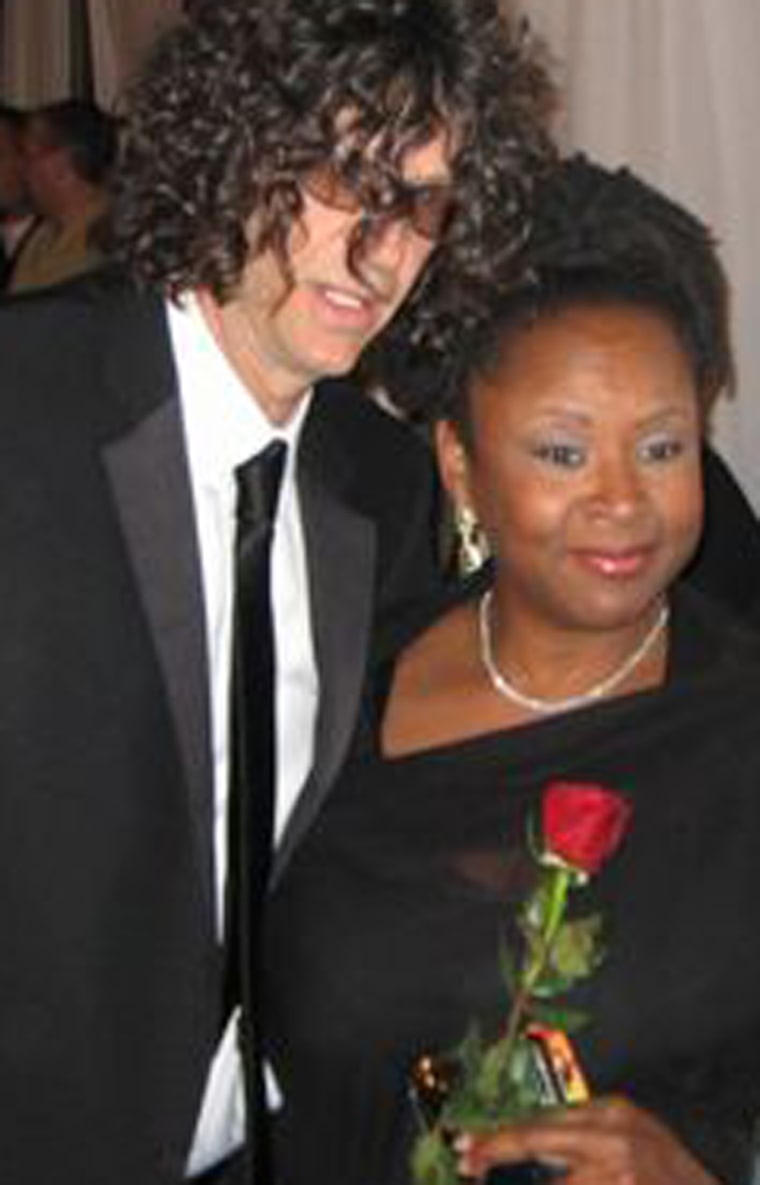 Howard TV On Demand will also be showing the finalists from his Film Festival on Friday April 28, tonight, which are sure to be as diverse as Howard himself. The red carpet award show was quite an interesting and eye-opening scene, as I saw firsthand all the classic characters from Howard's shows and some of his key players like Robin Quivers, Gary his producer and Lisa G. There was also a Joan Rivers lookalike, complete with a long, gold gown, doing commentary throughout the "celebrity" arrivals.
I've always enjoyed Howard Stern's wacky sense of humor, but today I was pleasantly pleased to see how gracious and at ease he was with his crazy and colorful colleagues, devoted fans and fellow members of the media.  
Be a hero and give to the United 93 Memorial ("Live & Direct" Senior Producer Nina Bradley)
I am a New Yorker, and I won't be able to watch the new movie, "United 93", opening in theaters nationwide today.  However, what I recently discovered is that Universal Pictures is donating 10 percent of the first three days of profits from the movie to the Flight 93 memorial.
Please do what I hope many Americans will do, and that is buy tickets and your money will go to such an important cause... remembering the heroes from United 93 who crashed into that field in Shanksville, Pa on 9/11.  You don't have to watch the movie if you don't want to, that is your personal choice.  I am only pointing out the importance of buying a ticket. 
"Live & Direct" spoke exclusively this week to former Homeland Security Secretary and Pennsylvania Governor Tom Ridge.  He knows first-hand the importance of making this memorial come to life.  Ridge and retired Army General Tommy Franks are honorary co-chairmen of the private fundraising effort.  They are trying to raise tens of millions of dollars for this enormous project. 
Ridge told us he wants to see the movie, "It's not too early to remind us, and it's never too late to remind us of the particular heroism and sacrifice of this unique group of Americans.  But it will be a matter of choice, and I suspect that Americans will be divided over it." 
The memorial will be built on more than 2, 000 acres that surround the crash site near Shanksville, Pa, about 75 miles from Pittsburgh.  Do the right thing, and give to this important cause.  Tom Ridge is urging all of us to remember what happened on that tragic day, and how those heroes chose to act so bravely on board that flight.  Click here to find out more information and to see how your contribution can make a difference.
Behind-the-scenes reaction at Duke campus (Rita Cosby)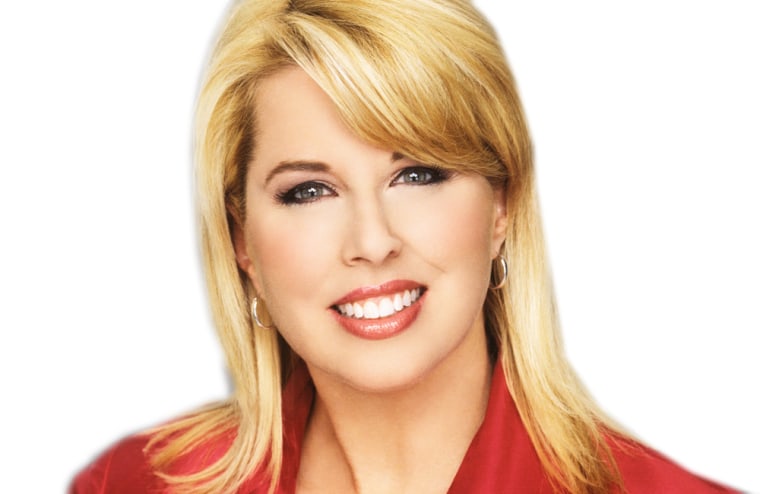 As you know, yesterday we were still down in Durham, North Carolina covering this Duke rape investigation. We spent the day exploring the historical and elegant Duke campus… and talking to students to learn more about the community's reaction to this rape case.
We even got a fascinating inside look at what life is like on the Duke campus for the lacrosse team… and tonight on our show we'll show you a tour of a Duke dorm room from some students who live in the adjoining dorm to the charged lacrosse players.
I want to share some new pictures to give you a behind-the-scenes look at our reporting from the Duke campus.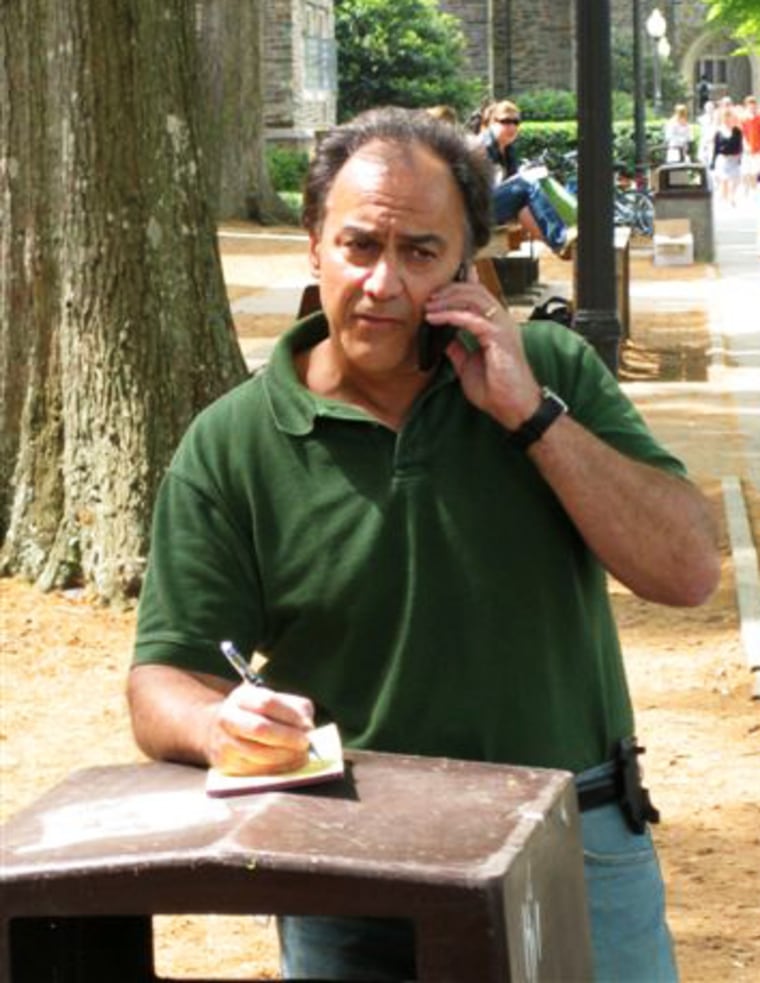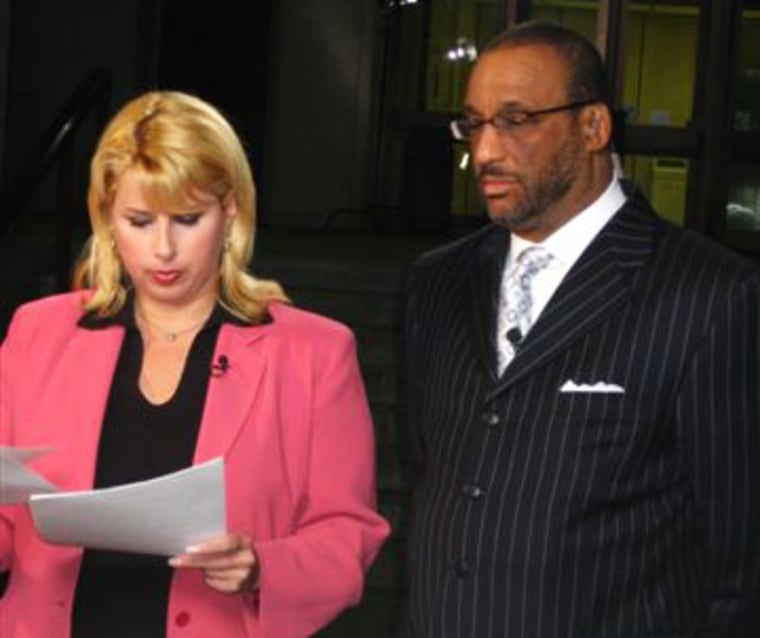 Stick with us as we continue to cover all of the new twists in this story.
Comments?  Email
Fast Times in Durham, North Carolina (Rita Cosby)
The last three days have been a whirlwind down here in Durham, North Carolina. First, we got an exclusive interview with the second exotic dancer who was at the Duke lacrosse players' house that night in March…and then the news broke early yesterday that two Duke lacrosse players were arrested and charged with rape, sexual assault and kidnapping.
I'm writing this blog right outside the Durham County Court House… now swamped by the national media.  I wanted to share some pictures of my hardworking team and the many other journalists who are here from around the country to cover this story.
We'll continue our coverage live from Durham again tonight… and we'll keep you up to date on this fast-developing story.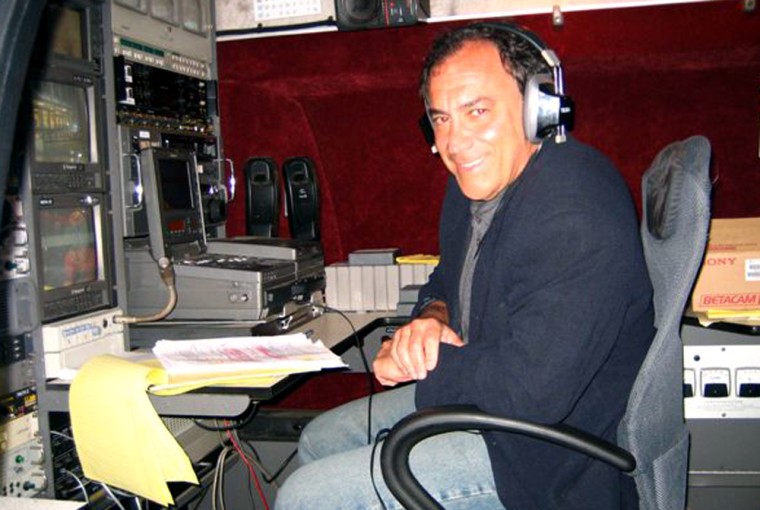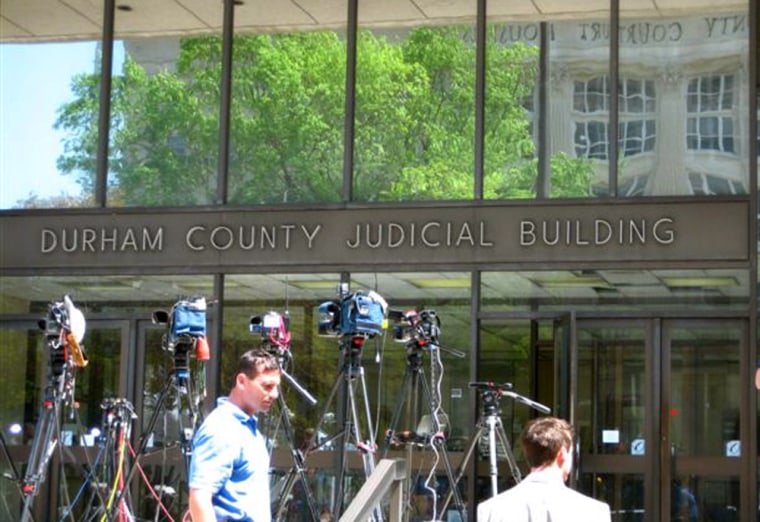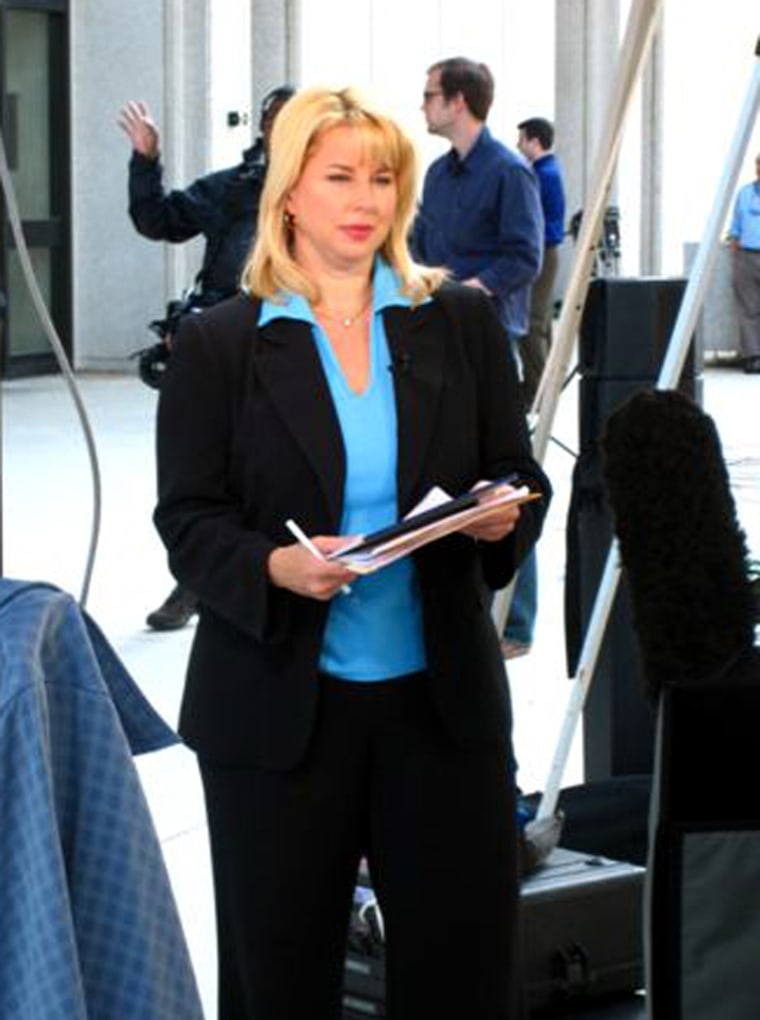 Comments?  Email 
Aruban Justice? (Rita Cosby)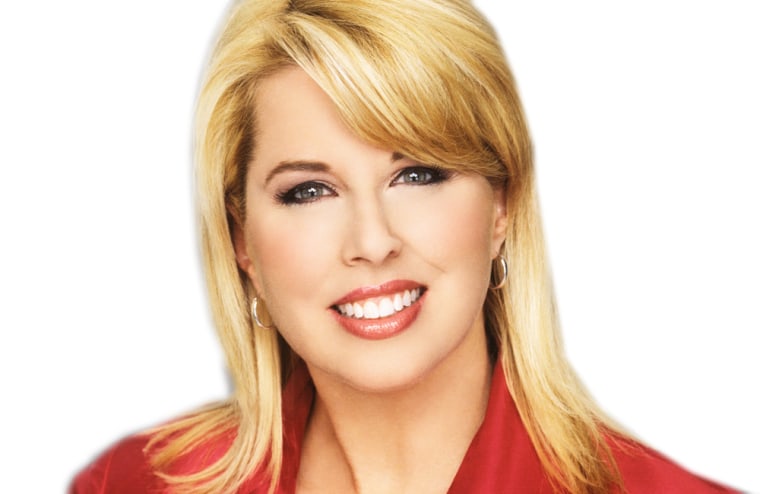 Now it appears there's yet another lead that the Aruban government maybe should have been focusing on in the Natalee Holloway case… a tip from a woman who says she fought off a sexual assault by a half-naked man on the same Aruban beach just nine days before Natalee vanished. Aruban police have known about Tracy Allan's narrow escape for almost eleven months, but are only doing something about it now. She told them she was almost dragged into this man's car from the beach as he tried to sexually assault her. Why did it take so long for the authorities to take her story seriously? Only this week did they finally release a sketch of this man on a Dutch TV show that re-enacted what might have been the last hours of Natalee's life.
I spoke with Tracy on my show last night… she says she stayed at the same hotel as the Alabama teen and that the attack happened on the beach of that same Marriott hotel. That's also the same beach where Joran Van Der Sloot claims he went with Natalee the night she disappeared. Tracy described her attacker as a clean-cut man who was wearing a long shirt with no other clothing. He physically tried to pull her to his car for several minutes and even threatened to hit her in the head with a rock when she resisted. Tracy is sure he was attempting to rape her...or even worse.
It's not clear whether Tracy's frightening attack is linked to the Holloway case…could it all be a coincidence? Maybe. Should Tracy's claims have seriously been looked into earlier? You bet. The Aruban authorities chased so many other leads, but seemingly brushed off this tip until this week. Now that the sketch has aired on Dutch and Aruban television on a show similar to our "America's Most Wanted," we can only hope Tracy's story can shed some light on Natalee's case. Already the Aruban government has received over 60 new tips in the case since the sketch aired. Now if only we could be sure they'll all be investigated properly.
Comments?  Email
New Aruba information from Dutch TV?  (Rita Cosby)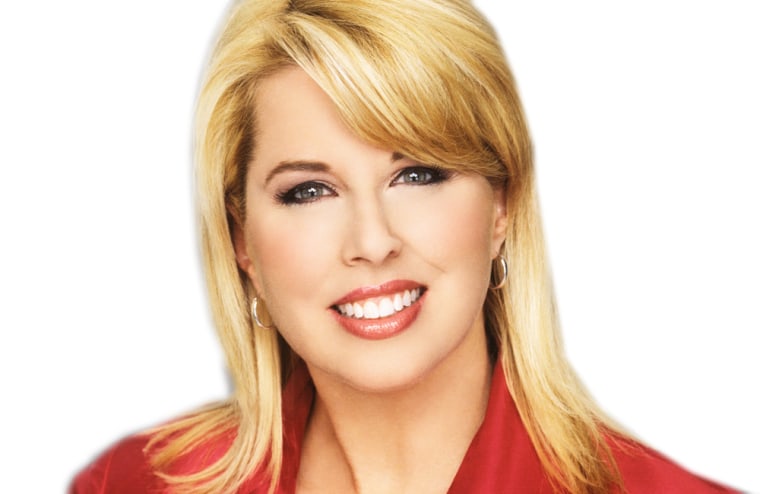 A Dutch TV reenactment of the last night Natalee Holloway was seen alive presented some interesting details when it aired in the Netherlands and Aruba Tuesday night. The Dutch show is similar to "America's Most Wanted" and is hoping to jog the memory of any witnesses by re-creating the confusing events with actors, some who are even wearing the same clothes as the real-life players in the case. "America's Most Wanted" is even collaborating with the Dutch show to air the special in the United States.
After working on this case for so long, I was quite curious to see what information was included in the special… including new surveillance video of that car Natalee was last seen leaving in, a possible still anonymous witness, a Colombian man, who says he knows where Natalee is buried, and another witness who claims to have seen four men with shovels soon after the Alabama teen disappeared. The show also released a new sketch of a man who tried to attack a separate woman on the same beach…a woman we're talking to tonight on our show. She did report the incident to authorities way back then.
Despite all these details, in the end, does anyone think that this new TV special will jog anyone's memory? Probably not... but if this project could help one person remember anything about this still-unsolved case, then it was well worth the effort. On my show, "Live and Direct," we were told that right after it aired in Holland and Aruba, at least fifty new tips came in to authorities. Again, if one of them pans out, then this would prove to be much more than a "dog and pony show" or last ditch attempt. Let's hope it surprises us all and starts some sort of breakthrough in a case that will soon sadly reach a one year milestone.
Comments?  Email
Duke investigation continues (Rita Cosby)
We finally heard from the District Attorney in the Duke case. Mike Nifong came out and said that he's still investigating the allegations made by an exotic dancer against three members of Duke's lacrosse team, and that the case is "not going away." We had been eagerly waiting for the D.A.'s reaction after the defense attorneys for members of the lacrosse team spent yesterday publicly triumphing the lack of conclusive DNA evidence against the players. The attorneys even encouraged the D.A. to drop the case. Also, almost a month after the African-American woman says she was sexually assaulted by three white members of the team, the players' attorneys are now claiming that there are time-stamped pictures that prove that the woman looked beat-up when she arrived at their door. But why didn't they point to these pictures as evidence earlier? And why are they not releasing these photos right away to the press?
All of this leaves us with the question…is there other evidence that has not been released that is helping the D.A. keep the case going?
I spoke exclusively with the alleged victim's father, right after he broke the news to his daughter about the inconclusive DNA. After telling me about her shock at the news, he clearly stated that there was something else to back up his daughter's case. He told me that he couldn't comment further on it, but that he had good reason to believe that the D.A. would not drop the charges, but continue strongly with the investigation. And now the D.A. has done just that...and the public is wondering what unknown key information is driving this case…and what's driving the D.A.
As we continue our investigation into this case, we hope the truth ultimately prevails. Clearly there are pieces of the puzzle that we still need to know for everyone's sake…and we hope to get to the bottom of it.
Comments?  Email
In the court with Littlejohn (Rita Cosby)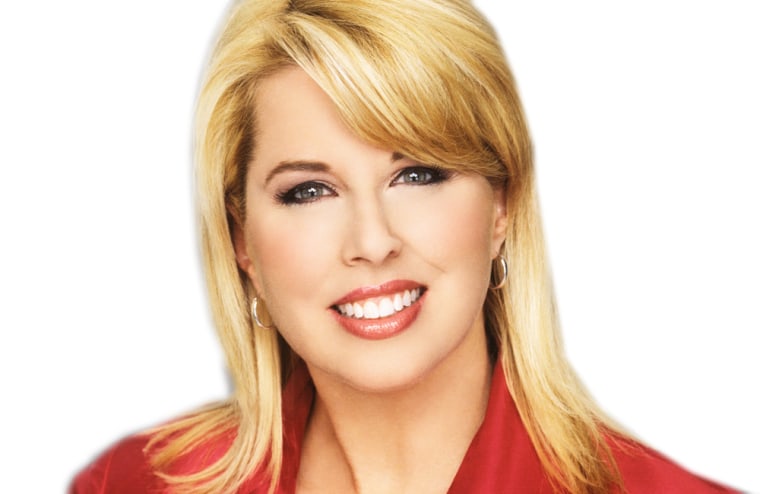 He arrived in the courtroom in a grey sweatsuit…and didn't even look once at the crowd or Imette's family during his short court appearance. His face remained steadfast and looking forward only at the judge as the evidence against him was laid out…his DNA found on the ties that bound Imette's hands, mink and rabbit fur from his coat collars matched fibers found on Imette's body, carpet fibers from Littlejohn's house match fibers on the packaging tape wrapped around Imette's head. And on top of that forensic evidence, a witness saw a silver van, like the one the cops say he sometimes uses, make a U-turn in the desolate area where Imette's body was found... only about an hour before her body was discovered. Cell phone records also place Littlejohn near that same dumping ground one minute later, and Littlejohn's alibi, that he visited his mom that Saturday in a nursing home, now can't be confirmed by police.
The whole court experience was clearly so tough for Imette's family, they were so courageous to even be there and stare straight at the man now charged with their loved one's brutal slaying. My heart goes out to them, and I surely hope for the family's sake that they can find justice for Imette through the legal system.
Comments?  Email
Will there finally be justice for Imette? (Rita Cosby)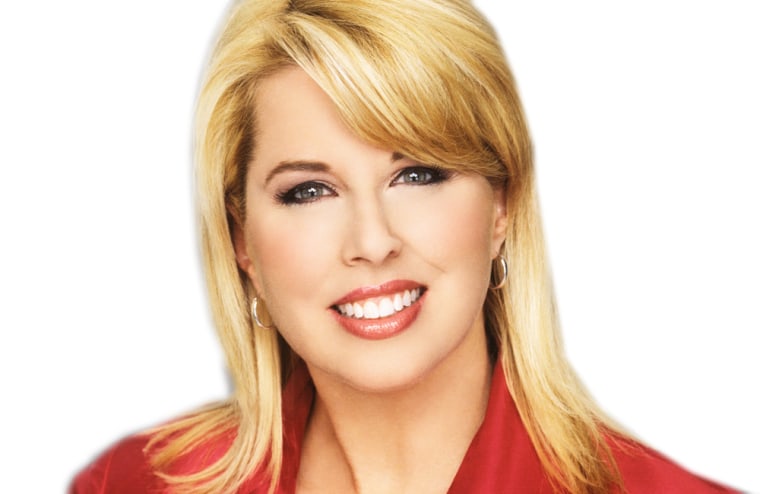 Now that Darryl Littlejohn has been indicted on charges of murdering 24-year-old graduate student Imette St. Guillen, it will be interesting to finally see the case against the ex-con bouncer. Shortly after Imette's body was found bound in a blanket in Brooklyn, New York on February 25th, police focused the investigation on Littlejohn, who worked as a bouncer at The Falls, the bar where Imette was last seen alive.
We now know that Littlejohn's DNA was found on the ties that bound Imette's hands, that carpet fibers found on the packing tape wrapped across her face match fibers in Littlejohn's Queens, New York home, and that witnesses say they saw a dark van similar to Littlejohn's at the bar that night.
But last week on our show, Littlejohn's attorney Kevin O'Donnell, said that Littlejohn's dark blue van had been sitting in his driveway, inoperable for months. He also dropped an even bigger surprise on our show Wednesday night, when he said Littlejohn told him he took the subway home that late night, using a metro card that expired that evening. If there is surveillance video in that subway station, that could prove if he indeed did take the train in the wee hours of the morning, right after he left work, as he claimed.
In just a matter of hours, we will find out exactly what evidence authorities have against him and how strong their case may be. I'll be at the courthouse today and will let you know what the scene outside and inside is like, and what my impressions are when I get a chance to see Littlejohn in person for the first time.

Comments?  Email