/ Source: msnbc.com news services
A train carrying 460 passengers derailed Monday in northern Spain, killing six people and injuring 36, authorities said.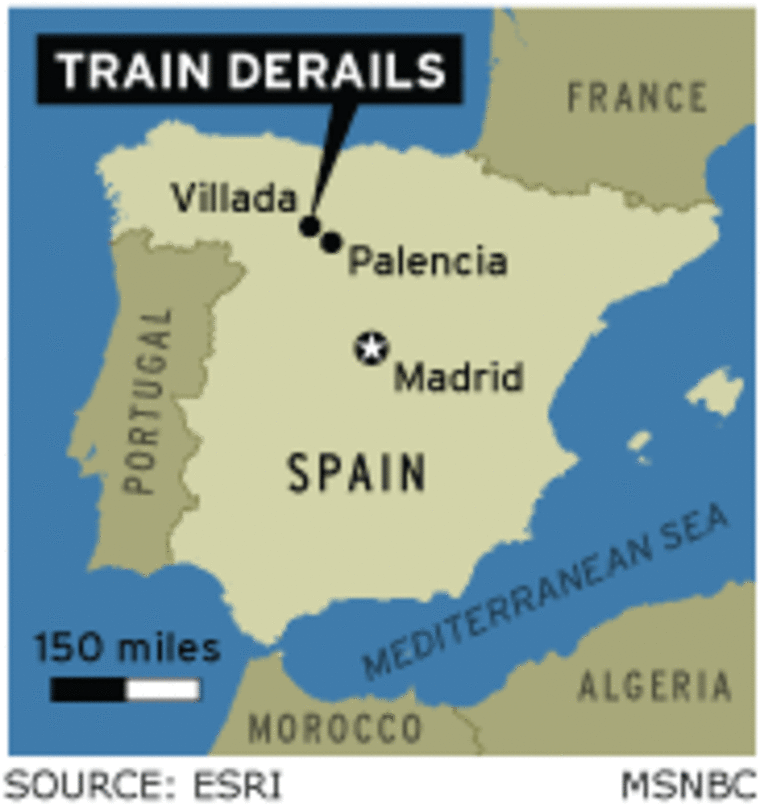 The six-carriage long-distance train derailed shortly before
4 p.m. near the town of Villada in Palencia province, about 93 miles northwest of Madrid, according to a spokeswoman for the state rail company RENFE who spoke on condition of anonymity because rules forbid her from being identified publicly.
The cause of the accident was not immediately known but there was no indication of terrorism or other foul play, said Civil Guard spokesman Ruben Marcos.
The accident came more than a month after 43 people were killed when a subway train derailed in downtown Valencia in eastern Spain. That derailment was blamed on excessive speed.