With bird flu marching across Asia and Europe and expected to reach the United States soon, scientists fear the H5N1 strain of the virus could evolve into a form that would spread more easily among humans. This has sparked fears, concerns and, most of all, questions.
MSNBC.com posed some frequently asked reader questions to top experts in the field. Our panel consisted of:
Dr. Anthony Fauci, director of the National Institute of Allergy and Infectious Diseases, Bethesda, Md.
Dr. Eric Toner, senior associate, The Center for Biosecurity, University of Pittsburgh Medical Center.
Leslie A. Dierauf, center director at the U.S. Geological Survey's National Wildlife Health Center, Madison, Wis.
Lisa Caffery, epidemiology project coordinator, Genesis Medical Center, Davenport, Iowa.
Here's what they had to say:
Why are medical experts so concerned about bird flu?
Fauci: Any influenza virus that is circulating with a potential to infect people — that is, a virus to which human society has never been exposed to before — poses a significant threat. It happened three times in the 20th century: with the infamous 1918 Spanish flu; in 1957 with a moderate event; and in 1968, which was a relatively minor pandemic. The 1918 one was a public health catastrophe, the likes of which we had never seen before.
There is a concern that sooner or later we will get another pandemic. The big uncertainty is when it's going to happen and whether it's going to be a 1918 version or it's going to be a 1968 version.
There is a big spectrum of seriousness going from the horrendously serious to the relatively mild.
[Since 2003] we've seen the steady emergence of H5N1, a virus that is fundamentally a bird flu. It has killed tens of millions of birds and required the culling of millions of birds. It has evolved in such a way that, in very rare instances, it has jumped from a chicken to a human. It is highly virulent in humans, killing about 50 percent of the people it has infected.
The concern of medical experts is that the virus has the ability to evolve, to mutate and to exchange genes with other human viruses.
If we don't get this under control in chickens and more people get exposed, we're giving the virus the opportunity to evolve in a situation where it might — and this is a big if, because it isn't inevitable that this will happen — evolve the capability in going from human to human.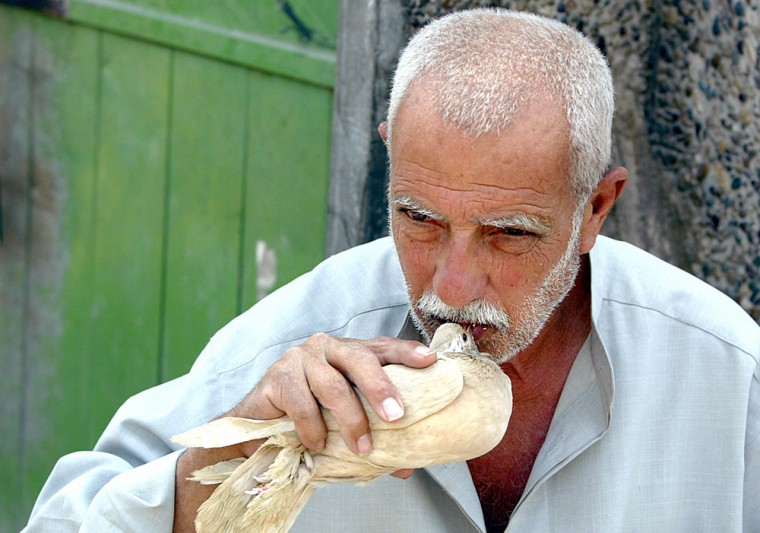 If it does, then we could have a very serious situation. So, medical experts and public health officials need to prepare for the worst-case scenario.
That doesn't mean the general public should assume that the worst case could occur. There is a big difference there.
What are the chances the H5N1 virus will emerge in pandemic form and begin spreading from person to person?

Fauci: You can't put a quantitative number on what the chance is that this H5N1 is going to be a catastrophe. The complexity of things for this to happen is multifaceted and very complex. [A pandemic] is not necessarily going to be caused by the H5N1 virus. H5N1 may not, in fact, go anywhere and just dead-end itself.
The H5N1 virus has been spreading from Asia into Europe and Africa via migratory birds. How is it expected to reach the U.S.?
Dierauf: There are three main ways in which scientists believe avian influenza will arrive in North America. One, by commercial transport — egg products, illegal and legally (imported) birds, or smuggled meat. The second is on the wings of migratory birds. Those would be birds that come from Asia and intermingle with birds from Alaska. The third way would be people — the arrival of someone who is ill.
What types of wild birds should we worry about?
Dierauf: H5N1 has been found in up to 80 species of birds. The ones we worry about most are the migratory birds that move long distances. If there is a pigeon or an urban goose that stays around all winter long, those are not the animals I worry about. It's the birds that fly long distances.
What about poultry?
Dierauf: The poultry industry has a very strong biosecurity system in the United States. That means they keep poultry housed indoors, under cover and away from wild birds. You don't want wild bird viruses mixing with domestic bird viruses. The trick is to keep the wild birds separate from poultry.
How might the virus affect people in the United States?
Toner: What I'd expect is there would be cases in wild birds, occasional outbreaks in poultry as has been seen elsewhere, and rare, isolated cases in people — kind of like the West Nile virus. That is almost certainly going to happen. But that's not the pandemic.
How will person-to-person spread be detected?
Fauci: It will be very clear. You'll start to see infection in people who are exposed to the people who get sick, like doctors, nurses, health-care workers. When a group of people in a family get sick, you don't know that it's very likely they all got contaminated by the droppings of the chickens in the backyard.
When you get somebody who is sick, and all the doctors and the nurses and all the people in the waiting room get sick, then you know that virus has adapted in a very bad way to go from human to human.
How can we control a pandemic if it starts overseas?
Toner: The World Health Organization has plans to throw a fire blanket on an outbreak so that it doesn't spread. A fire blanket is where they control the outbreak locally and then give everyone in the area Tamiflu to make sure it doesn't spread. There are many who doubt that those efforts are likely to be effective.
How quickly would it spread?
Fauci: When you're dealing with biology, it really is unpredictable. It's unlikely that all of a sudden, overnight, you'll have it being able to go from spreading extremely inefficiently to spreading all over the place.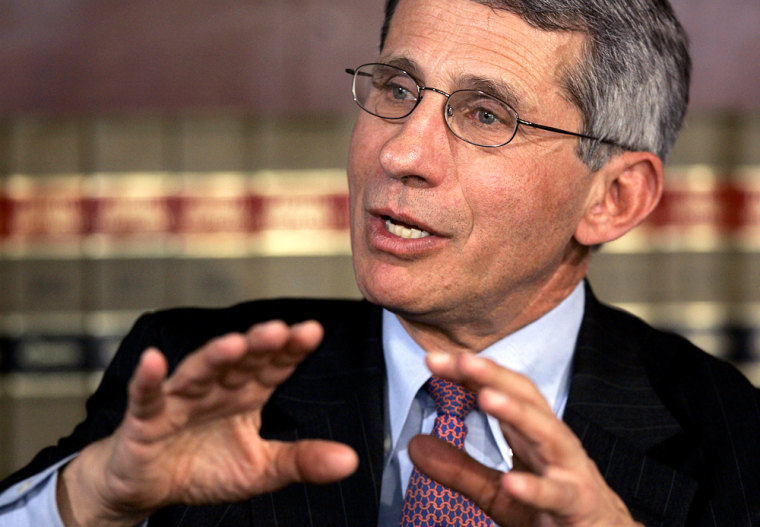 It's likely that it will gradually adapt itself to going from human to human until it gets to the point that it has the same degrees of transmissibility as the seasonal flu. If and when that happens, then you have rapid spread that would take weeks to months to go all over the place. It really relates to the capability of an individual virus to adapt itself to spread easily from person to person. If it does that in a very abrupt, highly efficient way, then you have less time to prepare. If it does it gradually, then you have more time to prepare.
Are U.S. hospitals prepared?
Caffery: Hospitals around the country are preparing for some type of influenza outbreak. If an outbreak of avian or some other type of influenza were to occur, we would follow our Infectious Disease Response Plan and work with local and state public health officials to assess and address our needs and those of the community.
Toner: We don't have any surge capacity in our health-care system. Hospitals have only just enough beds for the patients they currently serve. No hospital has more than a day or two of medicine or supplies. Even with a mild pandemic, hospitals would be overwhelmed and unable to provide for flu patients or patients with other kinds of problems like heart attacks or stroke. We need a lot more leadership on a national level for hospital preparedness. It would cost a lot of money.
Is the U.S. government ready for a pandemic?
Toner: No. We are beginning to try to wrestle with some of these things. The most important thing we need to do is to greatly accelerate our governmental programs for vaccine production. We need to investigate new ways of making and administering vaccines. The most important thing to do is spread out the epidemic over time, so that fewer people are sick all at once. We'd want to lessen the load at hospitals and lessen the load on critical infrastructure, on schools, businesses and society in general. If you have 5 percent of people sick at once, it's better than having 10 percent of the people sick at once.
Fauci: There has been a considerable amount of progress on the public health level. In particular, there is a vaccine being tested. We are expanding our vaccine production capacity. One of the real problems is getting the production capacity of the companies that make influenza vaccine to the level that they will be able to make enough vaccine within a reasonable period of time to protect all the people that need to be protected.
What can people do to protect themselves?
Fauci: On a day-by-day basis, people should have a plan. That kind of plan doesn't need to be that much different than you'd have if there were a natural disaster, if there was a hurricane, a tornado or an interruption of services.