• April 29, 2006 |
Angelina Jolie, fame with purpose (Ann Curry, Dateline and Today show anchor)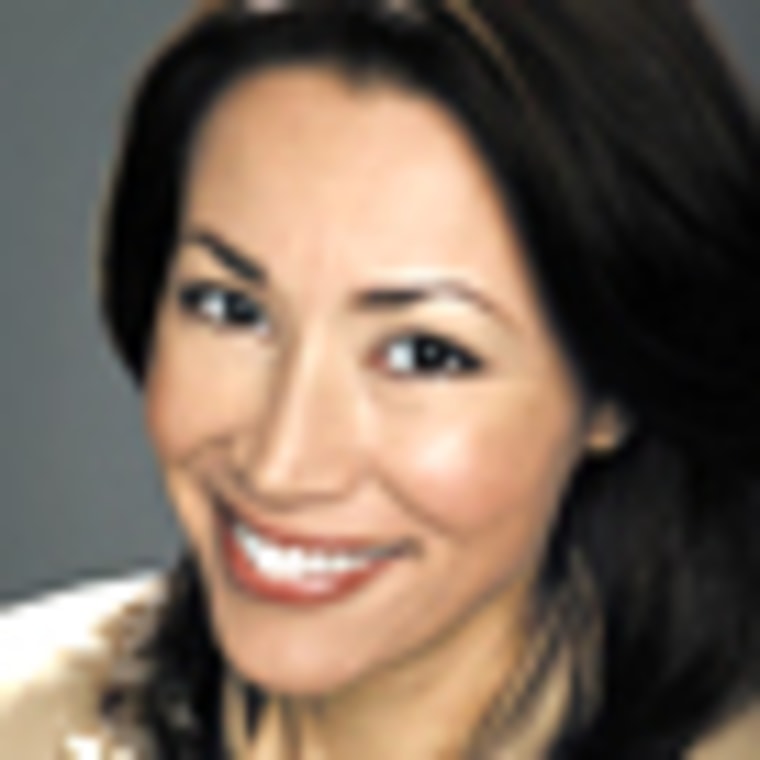 Captivating. That's the word that best describes Angelina Jolie, or Angie as she is called by those who know her.  Up close she is even more beautiful, but not just because of the lines of her face.
Looking at her, my thoughts turned to what she was when I first met her... sad and dark, wanting to laugh more.  People ridiculed her, gossiping about Billy Bob, her tatoos and a kiss she gave her brother. People would ask me how I could interview such a woman.
Feeling that sting, it would have been so easy for her to exploit her humanitarian work early.  But when I asked to follow her on her missions, she told me she wasn't ready, she didn't know enough.  She knows enough now.  And still, she has not confessed to all the good works she has done.
How common is it to find someone who embraces the idea that any true gift is given anonymously?  Angie's like that, not wanting to publicize her efforts, unless some greater good might come of it. 
Now people stop me to say how much they admire her, how she inspires them.
I have concluded that Angie represents the transformation that is possible in all of us, when we step outside our own suffering, and open ourselves to the suffering of others.
Look at how useful she has made made her life, focusing on helping the must vulnerable among us.  That, I think, is the most beautiful thing about her.
Ann Curry's interview with Angelina Jolie, with all-new material, airs Dateline Sunday 7 p.m.
to see a slideshow of images of that interview in Namibia.
• April 27, 2006 |
Angelina Jolie interview
Ann Curry traveled to Namibia, Africa for an exclusive interview with Angelina Jolie, who has taken on a new cause, calling for all the world's children to be given the opportunity to get an education. In the interview, airing this week, Global Education week, Jolie also talks with Curry about her new life and expecting a child.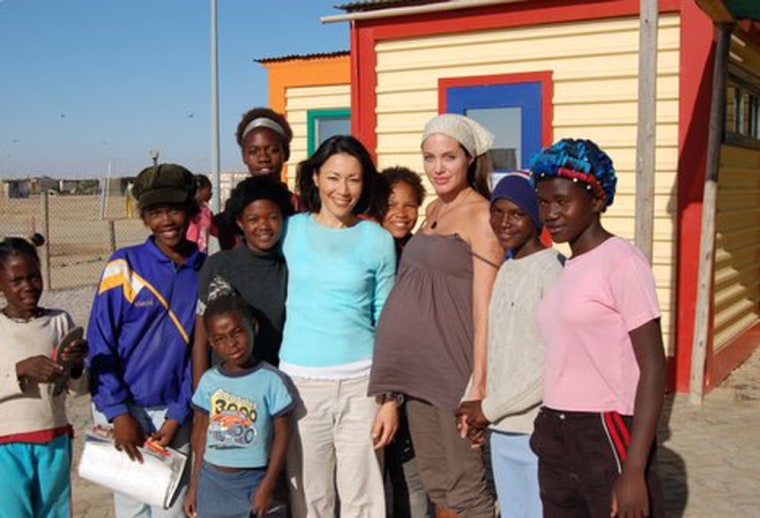 Dateline's upcoming interview will have all-new details. Airs Dateline Sunday, 7 p.m.
• April 28, 2006 |
How is E. coli getting into the lettuce crops in this country? (Lea Thompson, Dateline Chief Consumer Correspondent)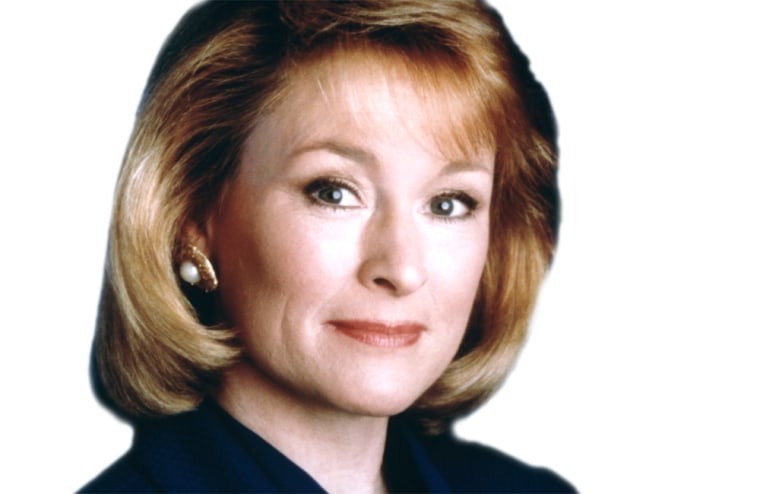 Sometimes when I go out on a story, like we just did on E. coli contamination of lettuce, I feel the same exhilaration that we all had when we got out of school for the day to go on a field trip.
This time Producer Jack Cloherty and I were off on a field trip — a literal one — we set out to see the miles and miles of verdant green lettuce growing in the fields of southern Arizona.
We went to Yuma, so close to the border of Mexico that you could almost see it. It's set in a very sunny spot where the Gila and Colorado Rivers converge.  It's where Spanish conquistadors and pioneers set off  for mysterious parts unknown.
And we went to Yuma to investigate a mystery. How is E. coli O157 getting into the lettuce crops in this country?
We met with farmers and ranchers who are as baffled as the government is. They are all anxious to solve the problem because E. coli can kill and it is also very bad for business.
Some very nice people took us around and we saw the self-imposed rules they follow to keep your lettuce safe. For instance,  workers wear hairnets in the field...those with "facial hair", including our producer Jack,  have to put nets on their beards. Jack looked a bit like a terrorist out there in the field.
A few things were surprising to me. Head lettuce is wrapped in cellophane right in the field and shipped off to the grocery without being washed. Now I understand why they tell you to wash your lettuce before you eat it.
Much of the bagged lettuce you buy today is actually cored right in the field. Workers use these big coring knives, and with one twist they core out the heart of the plant, much like you might core a pineapple. And, even though that lettuce then goes through a chlorine bath, some experts worry the process might also allow E. coli to get to the heart of the head.
We didn't solve the problem while we were there. But our trip did help us understand how lettuce is grown and how animal or bird droppings or flooding with contaminated waters could take E. coli into a field. We also got great pictures.
E-coli in lettuce is a growing and serious dilemma. But, our conversations with hard working investigators with the Centers for Disease Control in Minneapolis, and with California authorities tell us they are on the case.
And a few kudos: Jack Cloherty and I have been partners for years — he does just great work. Yolanda McCutchen did wonderful research on this story and Tressa Verna, as always, brought it alive with her nimble fingers at the console in her editing room.
Stay tuned... this is a story that is not going away.
The report airs Sunday, April 30, 7 p.m. on Dateline NBC.
• April 28, 2006 |
How could a teacher go missing in a small Georgia town? (Jason Samuels, Dateline producer)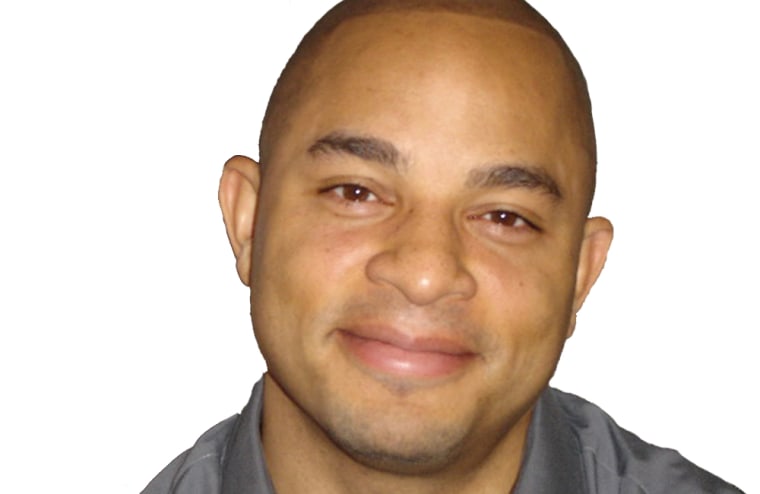 Fly to Atlanta.  Fly on to Valdosta. Then drive a couple of hours more and you will hit Ocilla, Georgia -- population 3,500.  If it is after 8 p.m. and you want something to eat, go past the town's only two stop lights, walk inside the corner gas station and there is a Subway sandwich counter inside.  If you are from Ocilla chances are you will know just about everyone coming in to eat, gas up, or working inside. Which is why most everybody we met is shaken up by the sudden and mysterious disappearance of Tara Grinstead, a local — and much beloved — history teacher and beauty pageant queen.  There is not much that investigators have been able to put together about her whereabouts, at least not much that they're saying publicly, but her disappearance has sent shock waves through this community and divided it in a surprising way.
Retracing Tara's last known moments and the history of her life make up the meat of our Dateline NBC report but being on the ground, walking and talking to the residents of Ocilla makes this case so puzzling.
•
• April 26, 2006 |
Another investigation in full swing (Chris Hansen, Dateline correspondent)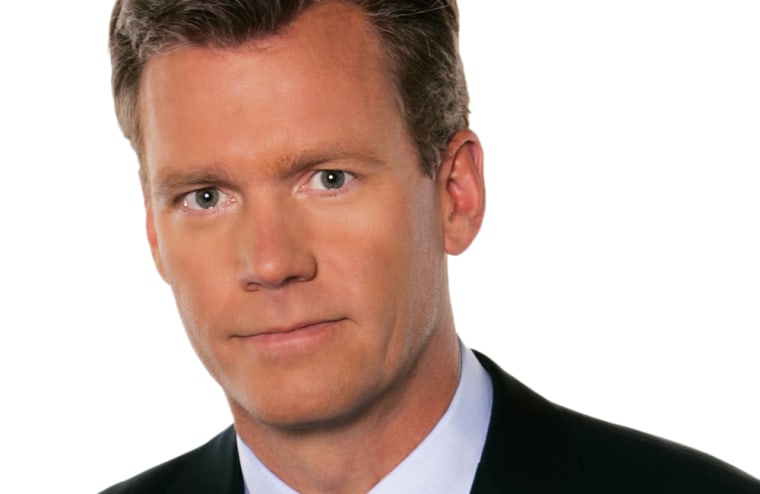 By the time you start watching "To Catch a Predator IV," Dateline will have exposed some 90 men who chatted up someone they thought was a young teen and then made a date, usually for sex. There's a tendency to think that this is a crime that takes place in and around big cities. In a few moments you'll see that apparently no place is immune, not even small town America. When I first drove  up to the house we used in tonight's story, I was  struck by how rural the area was. It  was nice, big enough, but surrounded by farmland. For the first time, I wondered if we had made it too difficult for men to find us. When men like Alonzo started to arrive I get the sense he'll  be just one of many. I watched from a TV monitor as Alonzo walked  into the basement back door of our undercover house. He set the beer and wine coolers he's brought on the bar. Then, he turns around and starts fiddling with his pants. I'm not quite sure what he's up to, but I decide it's time to confront him. Whatever his plan was, it involved unzipping his pants. Seconds later he's sitting down trying to explain his way out of the trouble he's in. I'll let you be the judge as to how effective his defense is. Another investigation is in full swing.  
•
• April 21, 2006 |
Reporting about something that hasn't happened yet (Meade Jorgensen, Dateline producer)
It's been an interesting journey:  producing a report about something that hasn't happened yet — a 21st century flu pandemic. 
I have gone from saying to myself, "Is this really a big deal?,  to "This looks bad," to "We should get ready… just in case."
Like , I found it a difficult story to tackle, but it was not a challenge to stay within the bounds of good journalism.  Good journalism is something we practice here at NBC News all the time.
The challenge for me was how to tell such a complicated story in a compelling way.  Even the best TV journalism is virtually worthless if no one watches.
When my colleague Amna Nawaz and I were assigned the story last fall, the mandate was scarily simple: "Do a story about Avian flu." 
So, we went through a lot of ideas… but the one we settled on was:  Answer the questions, "What might a pandemic look like in the United States and the world?  And what are we doing to prepare?" We began setting up interviews with some of the world's most knowledgeable "flu czars." They included experts and scientists from the , the , U.S. , , and . 
They answered our questions and helped us construct the scenario. By definition, we would be trying to predict the future… a future that we all hope won't happen. And though "scenarios" are common TV-fare these days, here at "Dateline," we don't usually do them.  But a scenario-a dramatic vision of what might happened— is in fact what we needed.
It had to be plausible, accurate, and based on science and history, so it was only after extensive research that we came up with a first draft.
We showed the draft to the experts at the . They told us our scenario was too neat, too linear and that we needed to focus more on how hard hospitals would get hit. 
So, it was back to the drawing board.
On Sunday night, you will see how it unfolds, as a woman with a mysterious illness shows up at a New York hospital, setting off a chain reaction among medical investigators who discover that they are in fact tracking the beginnings of a pandemic.
When word got out at the office that we were working on this report, I started getting peppered with questions from my colleagues.
"Should I be scared?"  "What about my kids?" "Will a vaccine work?"  I felt like !  But, unlike Bob, I'm no expert, so I referred them to .  You can find great information there.
I started hearing things from other people-especially people who handle animals and people who work in hospitals.  Their organizations were already taking precautions and measures that surprised even me.  Clearly the message is getting out, and has been for quite sometime.
Back to our scenario:  We took the unusual step of showing our outline to everyone that we interviewed.  Many of those experts suggested changes, so we tweaked and re-tweaked the scenario, until we were satisfied.. 
Then we shot the scenes.  The New Parkway Hospital in Forest Hills, New York link to New Parkway Hospital allowed us to use an abandoned floor of their facility, and provided us with doctors, nurses, equipment, and the expertise to make our scenes as real as possible.  Our director of photography, Jim Mullen and his crew made the scenes come to life.  Check out some of the about our filming there, and the interview with the nurse who was our technical advisor.
We had written in scenes on an airplane, and at a high school reunion.  How do we shoot those?  Enter our wonderful set designer, Ed Helbig and his team.  Suddenly in an empty, cavernous old bank building in downtown New York, we had two very different sets: the interior of a 727 jet, (snack cart included!) and the venue for the Davenport High School's class reunion. (This will all make sense when you see the broadcast on Sunday night!)
After the report was edited we took another unusual step: we showed it again to many of the experts we had interviewed.  One of them was Dr. David Nabarro, United Nations coordinator for Influenza.  This is some of what he said:
This is an excellent and sobering documentary built around a simulation of a pandemic situation…The scenario is plausible…   What makes this more powerful than other similar programmes is that this is docudrama - people are not just describing the scenario but they are going through it with powerful images of people in places familiar to all.
We already are hearing from viewers and Web surfers,  including a thoughtful, but critical comment from Rebecca Cook Dube.  Despite what she and others have said, I don't think our report will fuel hysteria.  The truth is, our intent to is help viewers understand how and why our communities must be prepared. And as Mike Leavitt, the Secretary of Health and Human Services has pointed out, many of the preparations people make for a pandemic (like stockpiling some food, medicines, planning for telecommuting.) would be good preparation for ANY emergency from terrorism to natural disasters.
In addition, Leavitt and others told us that putting money into vaccine research and manufacturing will help even during "regular" flu seasons.  According to the HHS, 36,000 people die every year from the "normal" flu. You may remember how the nation came up short on flu vaccine a couple of years ago.  Experts say that's proof that we as a nation should increase our ability to mass-produce vaccine, even in normal flu seasons.
But we should keep this in mind: this strain of Avian flu may never cause a pandemic, and if it does, it could be a mild one. People also need to know there is no predicting when another pandemic might occur, or how severe it might be.  But all the experts we spoke to told us there would be another flu pandemic sometime in the future, and that we should make sensible preparations now.
We're all very proud of our work, and hope you'll tune in on Sunday night.