/ Source: The Associated Press
The fading, whitewashed brick walls of the old Bryant Grocery & Meat Market store are crawling with vines, and the roof caved in long ago.
But some civic leaders consider it a significant piece of Mississippi civil rights history, and they want to see it preserved before it is too late.
The store in the Mississippi Delta is where black teenager Emmett Till is said to have wolf-whistled at white shopkeeper Carolyn Bryant in August 1955. The 14-year-old was kidnapped, tortured and killed a few days later in a crime that helped set the civil rights movement in motion.
State Sen. David Jordan says the state or private investors should buy the dilapidated building and rehabilitate it. But Jordan says the man who now owns the property is asking an exorbitant price.
"Everybody is concerned about this structure — not so much the structure itself, but the history of what happened here," says Jordan, who is black.
Revived interest in the case
Interest in the Till slaying has been revived in the past two years, since the FBI reopened an investigation. Federal prosecutors said recently that they are not pursuing charges, and the FBI has given its files to District Attorney Joyce Chiles. She has not said whether she will pursue charges against anyone still alive who might have participated in the crime.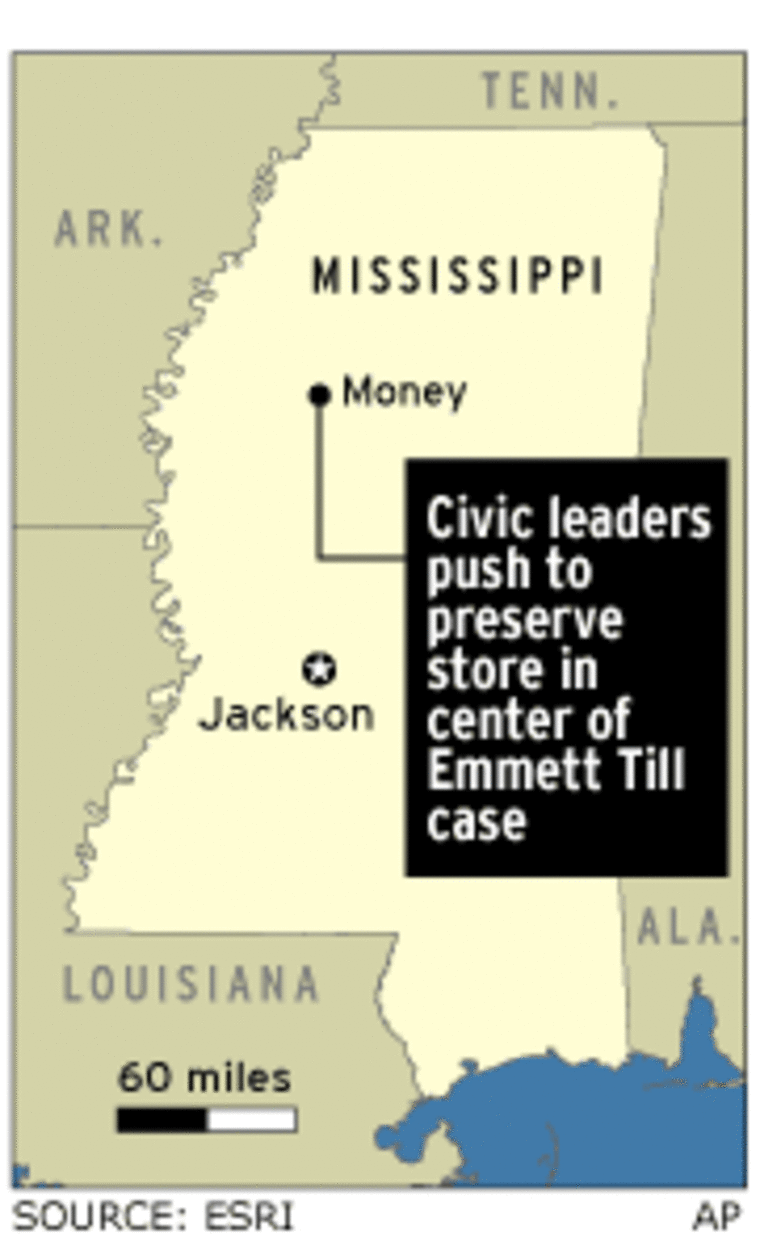 Till was kidnapped from his uncle's home in the dead of night four days after the encounter at the store. Three days later, his mutilated body was found in the muddy Tallahatchie River, weighted down with a cotton gin fan.
His nose was crushed. His left eye was missing, and his right eye was dangling on his cheek. A hole was blown in his right temple. Most of his teeth were gone. The body was identified only by a ring he was wearing.
His mother held an open-casket funeral in Chicago, shocking the public with the sight of her son's battered body.
Suspects confessed to murder
Carolyn Bryant's husband, Roy Bryant, and his half brother, J.W. Milam, stood trial on murder charges weeks later. After 67 minutes of deliberations, the all-white jury found the men innocent. They later confessed to the crime in a paid interview in Look magazine. Both have since died of cancer.
Jordan says the Bryant store closed shortly after the killing and has been boarded up ever since. It is now owned by Harry Tribble, whose home sits about 100 yards away. Tribble is a son of one of the jurors who acquitted Milam and Roy Bryant.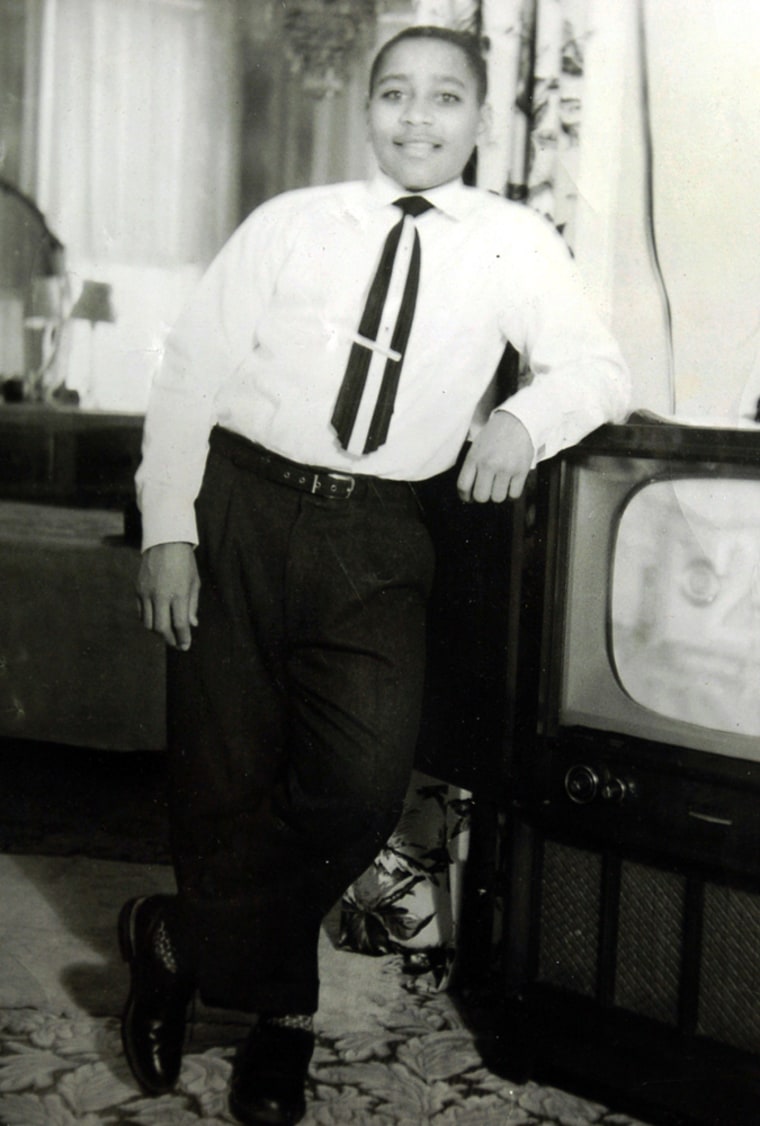 Jordan says a local businessman offered to buy the store from Tribble last year for $50,000, but Tribble asked for significantly more. Tribble did not return repeated calls. His wife, Adrian, told The Associated Press in 2004 that her husband wanted to turn building into a civil rights museum.
Hank Holmes, director of the state Department of Archives and History, recently traveled to Money — about 100 miles northwest of Jackson — to look at the old store. Holmes suggests Delta residents form a group to buy and renovate the place before it falls in on itself.
"I think there is something to be said for the local community retaining its sense of ownership in its local history," Holmes says.
No historical markers
Folks who want to see the store nowadays practically need a tour guide. There are no historical markers, though the state is considering erecting a sign to at least let people know where to tap their brakes on the lonely stretch of road.
Money consists of little more than a tiny collection of homes, a cotton gin, and a post office in a single-wide mobile home. Till's body was found several miles away, in a different county.
The store is about five miles up the road from one of three reputed gravesites of the blues legend Robert Johnson. It is a simple marble headstone where pilgrims leave offerings of cigarette lighters, weathered coins and Gibson guitar picks.
Jordan was 19 when Till was slain, and he and some college friends attended the trial.
"After this happened," Jordan says, "we were not afraid anymore. It ignited in us something we didn't know we had — that is, the courage to stand up for what's right."