Violence and lack of money is hampering humanitarian help for Sudan's Darfur region and malnutrition is rising again, the United Nations' Children's Fund (UNICEF) said on Wednesday.
"We want to sound the alarm. We must do everything to stop this deterioration," UNICEF's representative for Sudan Ted Chaiban told journalists.
The number of people fleeing their homes to escape fighting between rebels, the army and government-backed militias had risen by a further 200,000 to more than two million in the past three months, he said.
And largely because of the security situation, international humanitarian agencies were unable to provide regular assistance to around one third of the internal refugees, Chaiban added.
Lacking aid funds
UNICEF had so far received only $15 million of the $89 million sought for this year and was being forced to cut back on some of programs.
Malnutrition, particularly among women and children, was not yet reaching levels seen during the depths of the crisis in 2003 and 2004 when daily deaths were two per 10,000 people, twice the rate used for declaring a humanitarian emergency.
"But we are seeing the beginning of what could be a reverse of the positive trend of 2005," Chaiban said.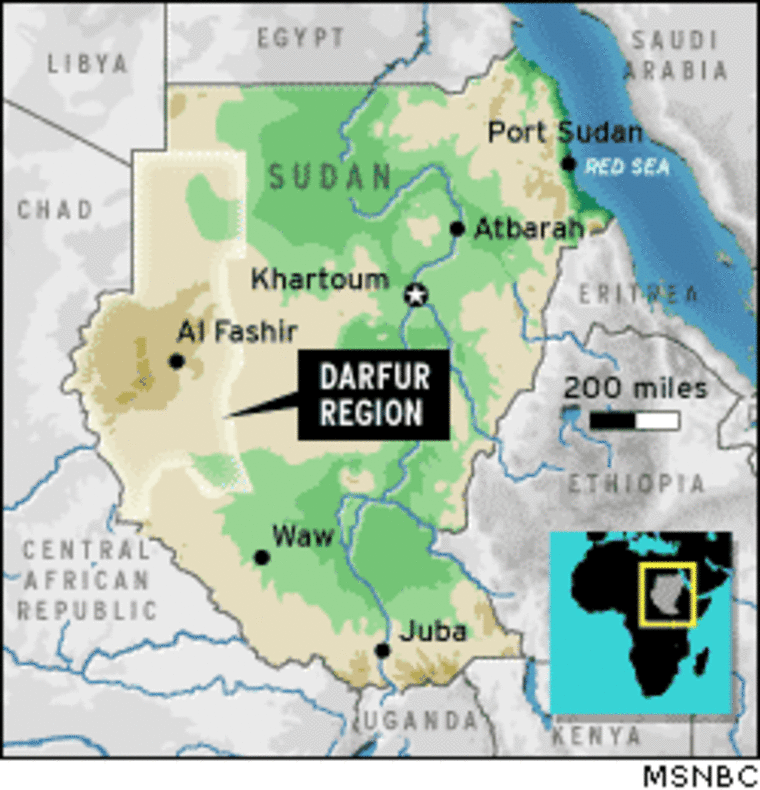 Security worsening
Humanitarian officials say the security situation in Darfur, an area the size of France in the west of Sudan, has been steadily worsening again since last autumn.
Darfur's warring parties face an end-April deadline for a power- and wealth-sharing accord after more than two years of arduous negotiations in the Nigerian capital Abuja.
A similar deal in January 2005 put an end to more than 20 years of civil war in Sudan's south.
While Darfur was alarming, the situation in the south of Sudan gave some grounds for hope, Chaiban said.
The government this year hoped to double the number of children in school to one million, around half of the population of school age, and a campaign was planned to vaccinate more than two million children against measles.