When it comes to the business of selling scents, provocative names and outrageous packaging are standard marketing procedure, with Sean 'Diddy' Combs top-selling men's fragrance Unforgivable being the latest example. But now one perfume is not being seen as risqué but rather just risky — an apparently suspicious scent called Flowerbomb.
Packaged in glass bottle shaped like a hand grenade — it even has a little pull-tab like its lethal likeness — Flowerbomb "explodes into a bouquet of sensations" according its maker Victor et Rolf, a division of cosmetics giant L'Oreal.
Well, it appears Flowerbomb has created too much of a sensation, as last week it was pulled from duty free shops at the international airport in Oslo, Norway out of fear that trendy terrorists will be tempted to use it, airport officials said.
"We told the duty free operator that this kind of product was not wanted inside the airport," airport spokesman Jo Kobro said, according to a report in Canada's Globe and Mail newspaper.
"The current regulations prohibit products in the shape of weapons and we think that this bottle could be used to scare passengers, just like a water gun could," Kobro said.
A L'Oréal official in Oslo was quoted as saying: "The product has been on sale everywhere in the world for at least two years and we've never heard of this kind of a reaction. I can understand that the bottle's design resembles a grenade but you only have to ask a question to find out what it contains."
As long the question isn't: "Is this perfume the bomb?"
Not-so-bad ideas
Many dog owners are bedeviled by their pooches' symptoms of separation anxiety: Ripped couches, mangled shoes, or even more disgusting acts apparently aimed at retribution for leaving Fido home alone all day.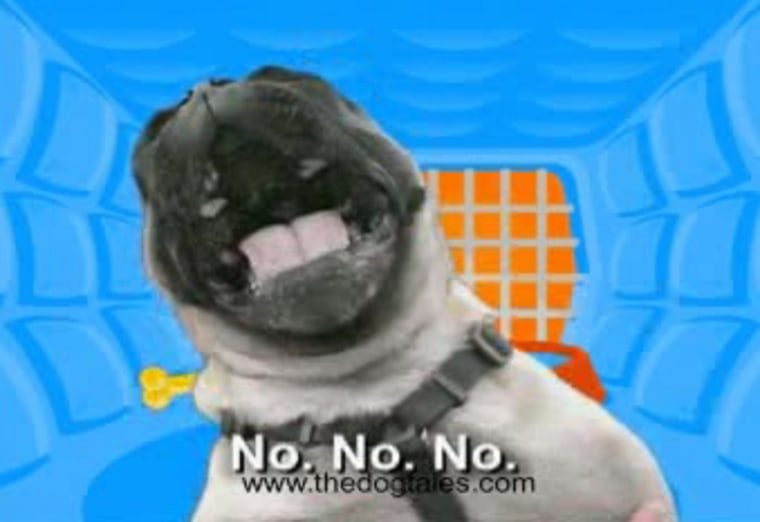 Wine lovers may know you don't always need to stomp grapes to produce a fine vintage. Rice, kiwi and even dandelions have be used to make fermented beverages throughout the ages. Now a German marine biologist has taken her love of deep-sea flora to produce something aimed at pleasing our palates — seaweed wine.
According to the Ananova Web portal, Dr. Inez Linke said the 16-proof wine, derived from the brown laminaria saccharina seaweed, tastes like fine sherry and has beneficial health effects."Marine algae contains many minerals, salts, vitamins and proteins that makes this particular wine extremely healthy and boosts the immune system," claimed Dr. Linke.The seaweed is matured for around six months, when it is then harvested by divers.Dr. Linke said the wine, on sale in Germany for about $28 a bottle, has started to gather the attention of connoisseurs and chefs, who use it in cocktails and fine cuisine.We're guessing the fish-or-meat quandary is moot.