/ Source: The Associated Press
The dirt road that led to Moore's Ford bridge is paved now, and the creaky wooden bridge has been replaced with a sleek concrete span. But the black letters "KKK" sprayed on the bridge's face are an eerie reminder of the terrible events that happened here 60 years ago.
Bobby Howard brushes back a leafy tree branch, revealing a half-dozen more racist scribblings. He sniffs his disgust, but he is not surprised. He has long forsaken his personal safety to fight the culture of fear that has suppressed the truth of what took place on the bridge. He still hopes that truth may come out — in a courtroom.
The horror unfolded 60 years ago, on July 25, 1946.
Ruby Butler, who was bunching cotton on a dusty road when she saw cars lined up bumper-to-bumper rattling toward the bridge, recalls: "I thought they were having a party down there. They were having a killing party."
Across town, white farmer Loy Harrison was driving home two black couples, Roger and Dorothy Malcom and George and Mae Murray Dorsey, who was seven months pregnant.
There were whisperings around town that George Dorsey, who had fought in the Army during the war, had secretly been dating a white woman, a taboo in the segregated South. And there was no love lost between the townsfolk and Roger Malcom, who had stabbed a white farmer during a knife fight 11 days earlier.
He was still waiting in jail when Harrison paid $600 to bail him out.
When Harrison's truck rolled near the crossing, a white mob grabbed the two couples from the vehicle, dragged them down a nearby trail and tied them to trees. Using rifles, shotguns and pistols, the mob fired three volleys of bullets, leaving their bodies behind slumped in the dirt, according to investigators.
Wall of silence
President Harry Truman dispatched the FBI to Monroe, a town about 45 miles east of Atlanta.
The feds, however, were met with a wall of silence.
Harrison, the farmer who claimed he'd been "ambushed" but was unharmed, told investigators he didn't recognize the dozen or so unmasked assailants. Other whites abided by a code of silence. Black people, too, kept quiet, petrified of reprisal if they spoke out.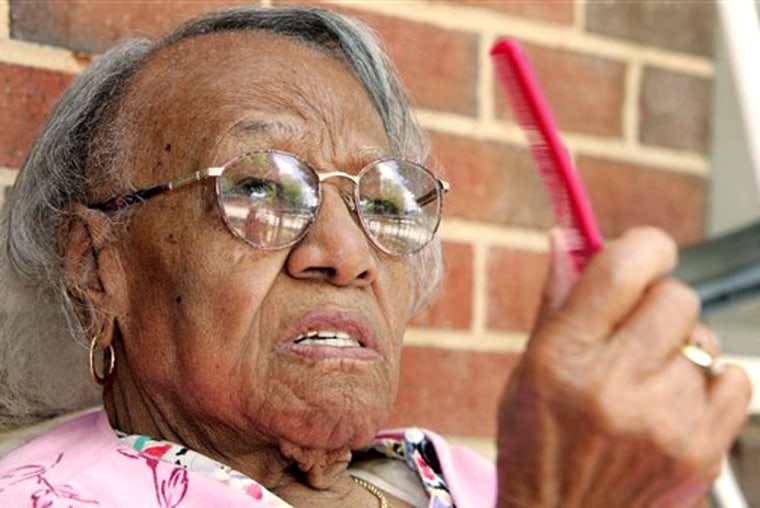 Several suspects were named in the FBI's 1946 investigation, but, partly due to a lack of witnesses, none was ever charged.
"The best people in town won't talk," a frustrated Georgia State Patrol Maj. William Spence was quoted as saying.
Howard, living in nearby Social Circle, was 5 years old when the two couples were lynched. It was as a teenager that he began to question why no one was ever brought to justice in the brazen, public killings at Moore's Ford.
A ride home from a civil rights rally in 1967, at which Howard had shaken hands with the Rev. Martin Luther King Jr., convinced him to try to find answers.
Inspirational moment
On the ride, Dan Young, head of the local NAACP chapter, motioned to Howard to glance out the back window of his car. The moment they had crossed the county line, he said, a car had rolled up behind Young's vehicle, trailing it.
"People are watching every move I make," Young said. "That's why I need someone else helping me."
Howard swore he would, and made good on his word when he returned to Social Circle. He became a civil rights soldier, pushing back legalized segregation in his small town by banding together a group of young blacks who fought to integrate the school system and city pool.
As the public face of the group, Howard received regular threats. One night, his mother's home was firebombed, and another time, he said, he had to hastily reverse course when he spotted the barrel of a gun that someone was apparently aiming at him.
Howard also faced scorn from his own community each weekend, when he took out a list that Young had given him of purported witnesses to the killings, and encouraged them to come forward.
Varying his route so he could assure residents he wasn't being followed to their homes, or meeting sharecroppers when they came to town, Howard nonetheless made no progress. Weekend after weekend, the potential witnesses slammed doors in his face or ran him off their property.
"They'd yell at you, they'd curse at you...," he said. "They didn't want to get their family killed."
Fading memories of 1946
As the years went by, some people finally agreed to come forward, but the faded memories of the killings and the names of suspects and witnesses long dead that they offered were never enough to compel local prosecutors to bring charges.
To this day, Howard, a spry 65-year-old, is unfazed. He still tries to persuade witnesses to snap the culture of fear that's prevented them from coming forward.
He's certain that at least two of the lynching suspects are still alive, even if they are in their 80s, and remains confident that authorities will eventually take action. Harrison, the white farmer, is among those who have died.
Earlier this year, the FBI decided to take another look at the case. The local prosecutor, Walton County District Attorney Ken Wynne, has said he's willing to hear anything new, but said he doesn't have sufficient evidence and witnesses to reopen the case now. The Georgia Bureau of Investigation said it still pursues every lead it gets and has never closed the case.
The renewed interest didn't happen by chance. A network of politicians, civil rights activists and relatives of victims joined forces in 1997 to press for prosecution. The group, called the Moore's Ford Memorial Committee, gathers every July to lead a rally and a re-enactment.
Still fearful after all these years
Howard, a member of the group's board of directors, still encounters fear, even six decades after the lynchings.
Ruby Butler, the sharecropper who had seen the white mob, hushes her great-great grandson's video game as Howard strolls up to greet her.
Times may have changed, the 89-year-old woman acknowledges, but old habits die hard. "I'm too old for them to do anything to me," she said. "But so many people are afraid to come forward. You can't get nobody to talk."
Anticipating the answer, Howard asks Butler once more if she has persuaded a reluctant friend to share her memories of the lynching.
Butler clenches her eyes closed, sadly shaking her head no.
Howard sighs as he turns to go.
Outside, he voices frustration: "There's no way these people can say they lived. They just existed all these years."
Then, as he's done for years, Howard walks back to his car and drives down the dusty road to the next home.