Typhoon Prapiroon, which killed six people and forced thousands to flee their homes in the northern Philippines, churned towards southern China on Thursday and tens of thousands were evacuated ahead of its arrival.
At 0200 GMT, the center of Prapiroon, which means "God of rain" in Thai, was about 290 km (181 miles) southwest of Hong Kong and is forecast to move at about 14 km an hour towards China's Guangdong province, the Hong Kong observatory said.
Southern China, already hard hit by tropical storms Bilis and Kaemi last month, was bracing for Prapiroon.
China's Central Meteorological Office said the center Prapiroon was expected to hit somewhere between the cities of Yangjiang and Xuwen by Thursday afternoon or evening.
Rail services between Guangdong and the island province of Hainan were suspended, Hainan's fishing fleet was ordered to return to harbor and tourists were advised to stay in safe areas, Xinhua news agency reported.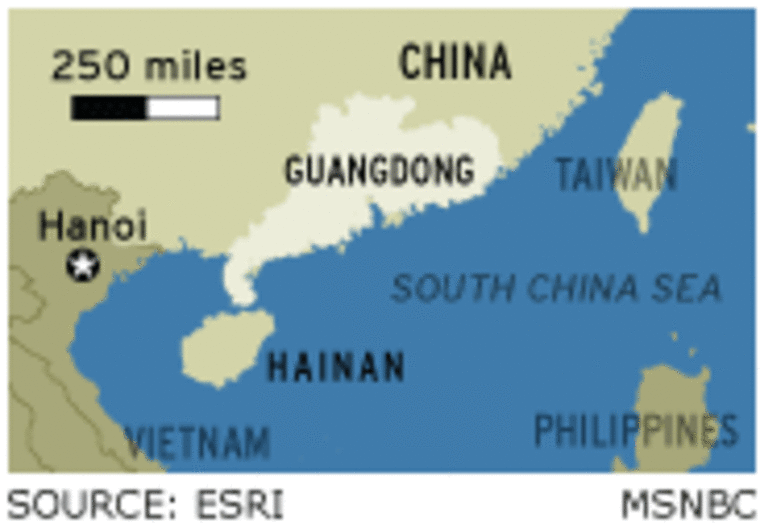 The storm was expected to move northwest, also hitting the provinces of Guangxi and Guizhou. A total of 65,000 people have been evacuated to safer places in preparation for the storm.
Residents were also warned of landslides, flash floods and house collapses, and workers were ordered to reinforce billboards and scaffolding on construction sites.
Last month, rainstorms triggered by Kaemi killed more than 30 and left another 60 missing across southern China, just as the region was recovering from Bilis, which claimed more than 600 lives.
Although Hong Kong is likely to be spared a direct hit by Prapiroon, its approach was felt in the city.
Strong winds forced the closure of some bus routes on Thursday morning, and at least four people were injured by flying debris on Wednesday afternoon.