• October 6, 2006 |
Columbine's lasting scars... and hope (Sara James, Dateline correspondent)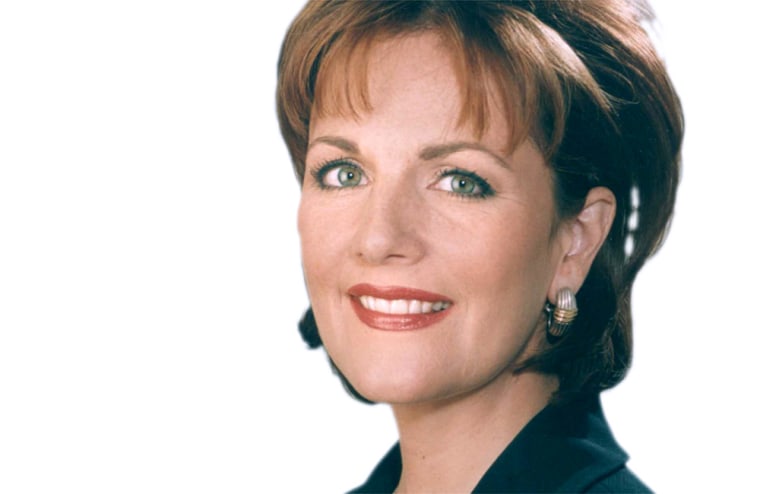 On April 20th, 1999, I was in Virginia on another story when I learned of the shooting in Littleton, Colorado. I  got onto the next plane to Denver, and met Craig Scott and his family a few days later. Craig's sister, Rachel, had been the first to die in the shooting rampage at Columbine High School.  While Craig was physically unharmed, his ordeal in the school's library, listening to young friends die, combined with losing his sister, was a devastating double blow.

I have always found that one of the hardest parts of reporting is to cover a story for days on end, only to have to  leave for the next assignment, still wondering and worrying about those whom you left behind. What happened to them?  Are they okay?   Never had that seemed more true than on this occasion.   So with the family's agreement, we followed their ordeal for the next year. We would be there to bear witness to what had happened, to tell the story of how their lives changed.
I knew this assignment would be difficult.  What I didn't know was how personal it would become. There was simply no way to see Craig and his wonderful family month after month without growing to love them.  They are, quite simply, exceptional people.  Their courage, faith, and support for one another were astounding. But to see what they had to endure was torture.  After a day spent doing interviews with the family, we would return to our hotel, spent and silent.  Again and again we asked them if our presence was intrusive, but they were firm in their belief that it helped to talk. They wanted a record— a testament to Rachel's life and to Craig's healing.  But we could never let go of the worry.  How would they make it through this? 
We gave Craig a camera with which to document his ordeal when we weren't around. One day in the spring of 2000, producer Andi Gitow rushed into my office with some tapes she'd just gotten from Craig.  One showed him, up on a roof, in the middle of the night, brandishing a knife for protection.  We immediately called to check on him.  He was okay, but the video was a sobering account of how dark, how deep, how desperate his journey was.
And yet, as month followed month, we watched Craig and his incredible family do the unimaginable, and find ways to harness sorrow, to begin to heal.  Again and again, they credited their powerful faith. One another. Counseling. And Craig began to speak out, telling other students about his sister, Rachel, and bringing home the horrific consequences of such senseless violence.  Craig said his most important step was to forgive the gunmen, and that doing so set him free.
And now it is seven years later. What began as a one-year project hasn't really ended.  I still keep up with Craig, check in on how his family is doing.  And his remarkable family is doing remarkably well.  Craig continues his active speaking schedule in hopes of preventing other school shootings.  Meanwhile, the time spent videotaping his own story sparked an interest in making movies. He's in film school, and has already worked with some major Hollywood types, but remains as down-to-earth as ever.   
I tell Craig I feel like a proud aunt. I am supremely happy to see him doing well.  His courage, his wisdom, and his compassionate heart continue to inspire me.  I have no doubt that one day, probably before long, I'll be in a theater watching one of his movies.  I can hardly wait. 

• August 8, 2006 |
Meeting a man with Tourette's (Sara James, Dateline correspondent)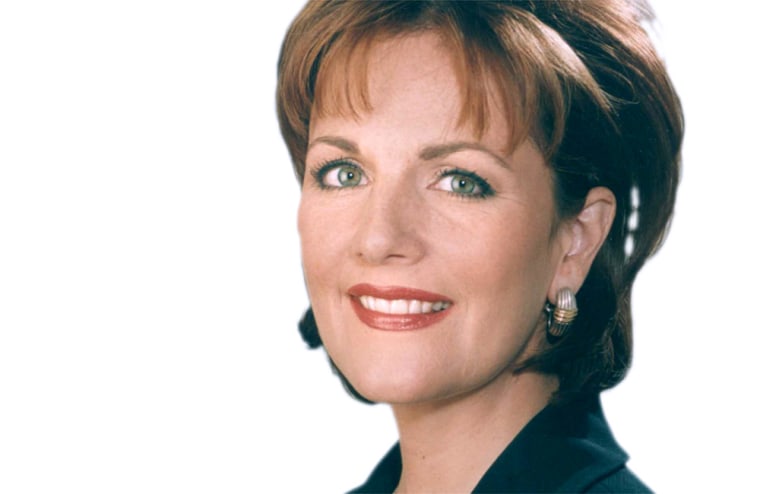 If I say "Tourette Syndrome," what's the first image that pops into your head?   I'm willing to bet it's a sort of Hollywood caricature, some mild-mannered person who suddenly, inexplicably lets loose with a string of profanities, usually at just the wrong time. Clever script writing can even make Tourette's seem funny.  But there's nothing amusing about the condititon for those who suffer from it.
Interviewing  Peter Jensen was one of the most profound and heartbreaking interviews I have ever done.  Here was an articulate, intelligent man -- who was a prisoner in his own body.   While he desperately wanted to tell his story, and while he had the eloquence to do so, he was so overwhelmed by "tics" from his Tourette Syndrome that he could only complete a handful of sentences in an hour.
Tourette Syndrome is a neurological disorder which causes people to make involuntary gestures or sounds called "tics."  Many cases are relatively mild and can be kept under control with medication.  But in some cases the tics are so incessant and distressing that a person seems to be at war with himself. 
That's what life was like for Peter Jensen, a Utah man who is the father of four little kids.  Peter's life was so terrible, he opted to have revolutionary brain surgery to try to suppress his tics.
Reporting this story was extraordinary on a number of levels. Not only did I gain a greater appreciation of a misunderstood neurological condition, but for the suffering endured both by the person who has Tourette's and his family. I was also impressed by the medical team at The University Hospitals of Cleveland, which had the pioneering spirit, the audacity, and the ability to try to help Peter and others like him.  But what I hadn't expected --  was just that, the unexpected. 
Ultimately, what does it mean to "fix" a problem, especially when it has to do with the delicate, amazing wiring of the human brain?  And when the problem has been addressed, what then?   Especially if you've lived with that condition for many, many years?  This is a story about the marvels of science, and about the even greater marvel that is the human spirit. It is a story both about the brain, and about the mind.  And as I learned, they are not precisely the same thing.


Sara James' report airs Friday, Aug. 11, 8 p.m.
• May 12, 2006 |
Missing DA in Pennsylvania (Sara James, Dateline correspondent)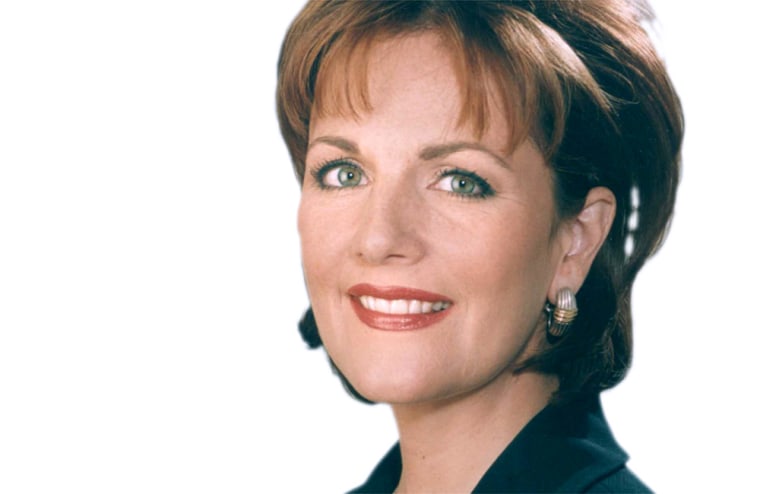 Producer Rebecca Haggerty and I were enchanted by Bellefonte, Pennsylvania.  From the picturesque Victorian architecture to the warm, welcoming people, this is the kind of charming town where  "nothing ever happens, " lifelong resident Patty Fornicola told us.  Except something did. The boyfriend she lived with for three years vanished more than a year ago.  And 59-year-old Ray Gricar wasn't just anyone, but the District Attorney of Centre County.  Those searching high and low for Ray Gricar are his colleagues and friends, and being unable to provide an answer has left them both perplexed and vexed.  Did he run away to start a new life?  Did he commit suicide?  Or was this lawman murdered?  Authorities simply don't know.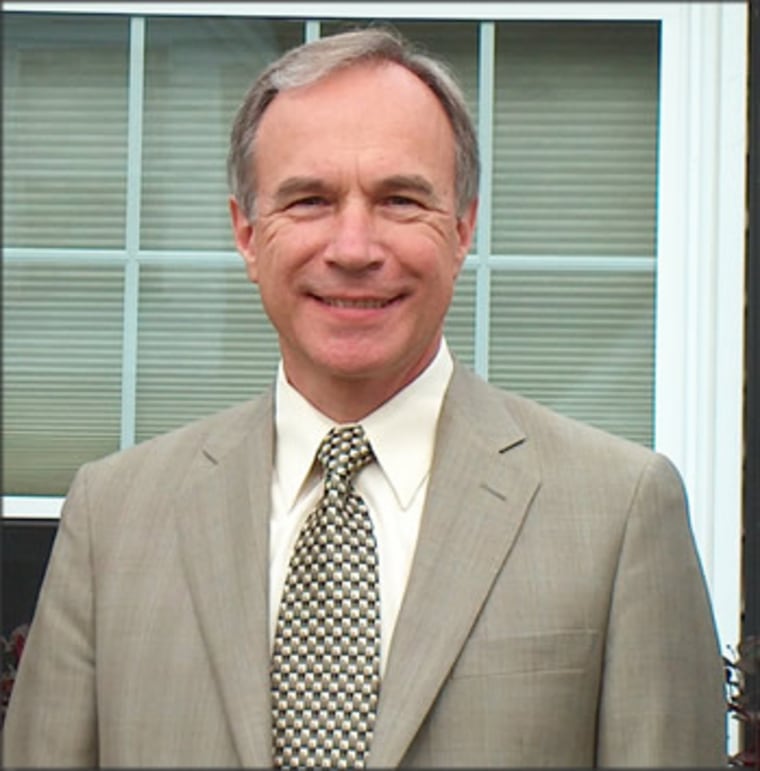 I can't imagine the agony of having someone I love just disappear.  Not knowing where they are, what's happened to them. A vigil with no end in sight. For Patty, for Ray's daughter, Lara, for all the friends and acquaintances who have spent countless hours searching,  I hope there are answers. And soon. Police have followed hundreds of leads, to no avail.  And while this case is filled with dead ends, there are a few  tantalizing clues which perhaps you could help police follow.  On the day he disappeared, Gricar was spotted talking to a tall, dark haired woman. Who is she?   Why hasn't she come forward?  If you know something about the identity of that mystery woman, I  hope you will call.  And there's also a report of a man who appeared to be a construction worker, smoking a cigarette, seen talking to a man in a red Mini Cooper, possibly Gricar.  If so, who was the man?
One reason I became a reporter is because I'm obsessed with getting answers.  That's true in every story I cover. It's especially true this time, because I could see etched into the faces of all those I met how agonizing it is to be left with only  uncertainty.  Because more than a year later, the questions remain.   What happened to Ray Gricar?  Where is he?  All police know for sure is that he is one of the missing.
Do you have information regarding the disappearance of Centre County, Pennsylvania District Attorney Ray F. Gricar? Call Bellefonte Police Department at (814) 353-2320.