/ Source: The Associated Press
Sales of new homes dropped in July by the largest amount since February while the inventory of unsold homes climbed to a record high.
Piling on more proof that the housing boom is over, the Commerce Department reported Thursday that new home sales fell by 4.3 percent last month to a seasonally adjusted annual sales pace of 1.072 million units. The decline was the largest since an 11.5 percent plunge in February.
The July level of 1.072 million units sold was down 21.6 percent from a year earlier and below the 1.100 million that had been expected by analysts.
"Builders are offering many extras to entice buyers," said Peter Morici, a professor at the University of Maryland's business school. "Overall, values are falling and builders' profits are threatened."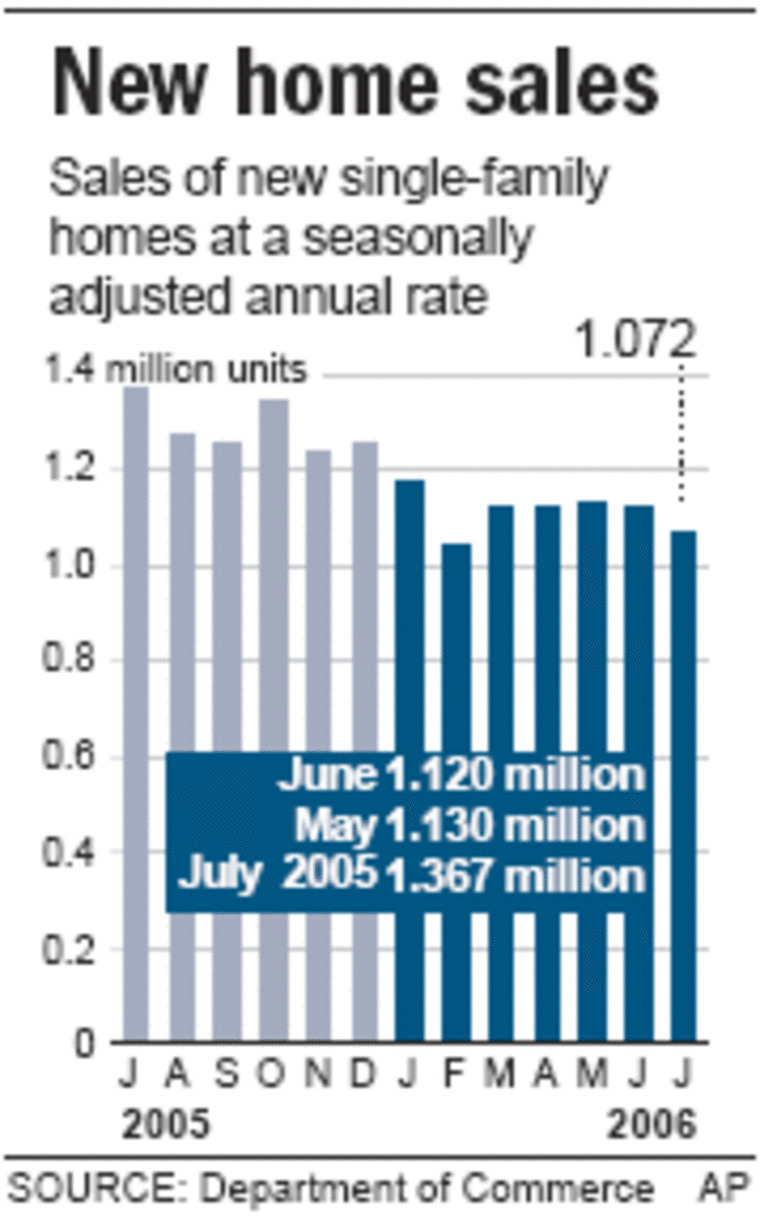 Sales of both new and existing homes set records for five consecutive years as the housing industry enjoyed a boom powered by the lowest mortgage rates in four decades. But rates have been steadily rising this year as the Federal Reserve tightens credit conditions as a way to slow the economy and keep inflation under control.
Analysts expect home sales to drop by some 10 percent this year.
Prospective home buyers have turned cautious about making such a big-ticket purchase as mortgage rates have gone up and uncertainty has risen over whether the economy and job creation will keep slowing, analysts said.
The government reported that the median price of a new home was $230,000 in July, down from $233,800 in June and up from $229,200 a year ago.
The data follow another report Wednesday that also provided evidence of how much the once-sizzling housing market has cooled. Sales of previously owned homes dropped 4.1 percent in July from June to a 2 1/2-year low, while the inventory of unsold homes climbed to a record high, the National Association of Realtors reported.