• Sept. 6, 2006 |
'Predator' series is back
More than two years ago, "Dateline NBC" began its investigative reporting on online sexual predators, revealing a national epidemic. Five dramatic hidden camera investigations have exposed 129 suspected predators and now, Chris Hansen is back with another series of reports on men who target young teenagers over the Internet.
Some of the details from :
For the sixth and seventh investigations, Hansen and NBC News set up their hidden cameras at homes in Fortson, Georgia, and Petaluma, California
a total of 49 men show up at "Dateline's" undercover houses in the upcoming broadcasts
Most of the suspects confronted by Hansen claim their intentions were innocent, and some even acknowledge that they have seen Dateline's reports on television
Some of the alarming cases involve prominent members of the community: a doctor, a church director who worked with young teens and two men currently in the military
Like the previous investigations, police arrest potential predators caught on camera
Check back on the Dateline page for more Web-exclusive video and content. The episodes air Wednesday, Sept. 13, 8 p.m., and continue on Friday, Sept. 22, Sept. 29 and Oct. 6, 9 p.m. ET.
• |
Dennis previews Friday's show in a video blog from Florida
• |
Audrey's story (Dennis Murphy, Dateline Correspondent)
She's so composed, so rational, intelligent eyes, I can hardly believe she's put into words what she's just said. When I first met Audrey Kishline 10 years before, she was on "Dateline" telling us that problem drinkers, like herself, didn't have to give up alcohol altogether. If you just decided to cut back to, say, no more than nine drinks a week, and monitor it, you'd be an OK social drinker. She wrote a book and started a self-help group not unlike Alcoholics Anonymous. She called it "MM" for Moderation Management. She promoted her ideas on "Oprah" and the "Leeza" shows.
But Audrey, it turned out, had been kidding herself with deadly consequences. Even while she was on TV calling on others to drink less, she was secretly drinking more and more.  Audrey's a smart woman, though, and saw the hypocrisy of it all and six years ago told her followers in an e-mail that she couldn't cut it with her own guidelines for MM and had decided to abstain from booze altogether. Wine had been her noontime secret taste.
But it was a bottle of vodka by the seat of her pick-up as she set out from her home in Seattle after a two-day bender in March of 2000. That's when she said this shocking thing, this married mother of two, in her early 40s. I had to look at the transcript we make of interviews later to see if I'd heard it right.
Audrey Kishline: Finally, I decided that I couldn't abstain anymore. And I was gonna leave the family so I could still drink.Dennis Murphy: Choose drink over the family?Kishline: I choose drink over everything! I couldn't imagine living without alcohol.
She left her family for liquor and on that same day drove her pick-up head on into a car carrying a teenage girl named LaShell and her father Danny. Audrey had been driving the wrong way on Interstate-90 out of Seattle. The father and daughter died, Audrey was sentenced to four and half years in prison for vehicular homicide.
Back when I first met her, Audrey struck me as the kind of person who finds a passion, devours all the information she can about it and then tells the rest of us what she learned. She's a storyteller, at heart. The story she tells now— facing up to the unbearable horror of what she'd done, coming to find forgiveness from the mother of the little girl she killed— is an American tragedy, a story none of want to hear but like a bad wreck on the highway, one we can't divert our eyes from. And shouldn't.
Audrey's story aired Sept. 1, Friday, 8 p.m. on Dateline NBC

• |
A modern-day Romeo and Juliet turned murder (Tim Gorin, Dateline producer)
From the outset, I knew this story was going to be unusual. Back in 2002 when I first began reporting on this for Dateline, along with Correspondent Bob Mckeown, it was evident that this was one of those stories that would transcend race, religion and nationality.
Maybe it was because Jassi Sidhu seemed like any other 20-something looking for love, maybe it was because I have two daughters of my own, or perhaps it was because of the universality of her dilemma: "What will I do if my family doesn't approve?" … but whatever it was, this modern-day Romeo and Juliet story captured our imagination.
Jasswinder Sidhu, a Canadian citizen from Maple Ridge, BC, has been dead for six years, but it's precisely because so much time has passed… and so little has been done to prosecute those accused of being  responsible, that we are determined to learn why justice in this case seems so elusive.  Most of the facts are not in dispute: Jassi met a young man nicknamed Mithu during a family trip to India, they stayed in touch, fell in love and in March 2000 they secretly married. Not long after Jassi's family learned of the marriage the two were attacked in the Punjabi countryside. Her husband, Mithu, was left for dead, while Jassi, the young bride, was later murdered. The men involved in the killing have implicated Jassi's uncle and mother in Canada and phone records appear to confirm their involvement. Still, Jassi's family in Canada (India is trying to have them extradited to face trial) have not been charged with any crime in British Columbia.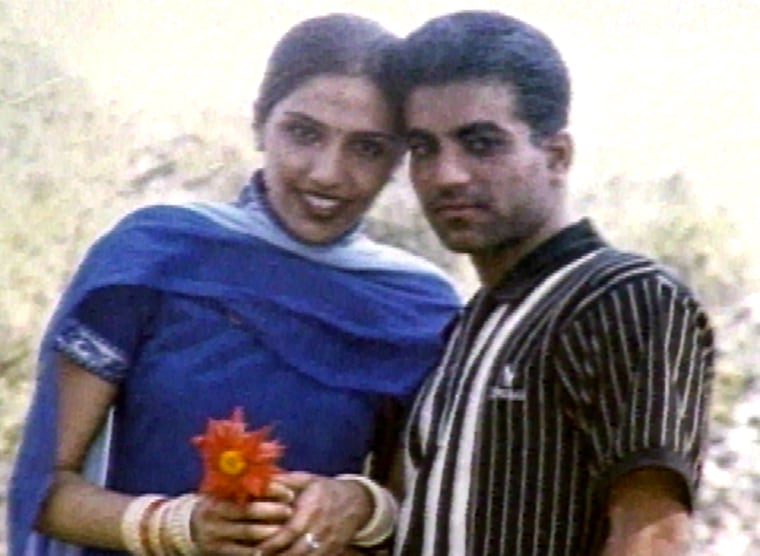 During the course of this story, we have traveled as far west as Vancouver, BC and as far east as the Punjab in India to report on this story. It was a grueling trip to Asia: long flights, 120 degree temperatures, and I think all of us got sick at some point from the food or the water or the unsanitary conditions in which we often found ourselves. But the hardship only added to our determination to tell Jassi's story which was first broadcast on Dateline in August 2002.  Last year, Bob McKeown returned to India to follow-up our original report by tracking down the latest developments involving both the men that were accused of the attack and to see how Mithu has fared since the murder of his beloved bride. You'll have to tune in to the broadcast on September 2nd to get all the details (or at least read the transcript online), but suffice to say that for reasons that remain frustratingly unclear, the creaky wheels of the Indian legal system seem to be turning a whole lot faster than those of the modern Canadian courts. 
This is a heartbreaking story in so many different ways, but I think it's important to remind people of the challenges and hardships that young women in many cultures still face these days. And hopefully it's also a wakeup call to the Canadian government that they need to do their part to ensure that justice is ultimately served.
The so-called "honor killings" of young women and girls are not that uncommon in India, Pakistan and the Middle East. The United Nations estimates that, worldwide, there are about 5,000 such killings each year.
This report aired Dateline Saturday, Sept. 2, 8 p.m. on NBC.
• |
Is it safe to eat bagged salads? (by Lea Thompson, Chief Consumer Correspondent, NBC News)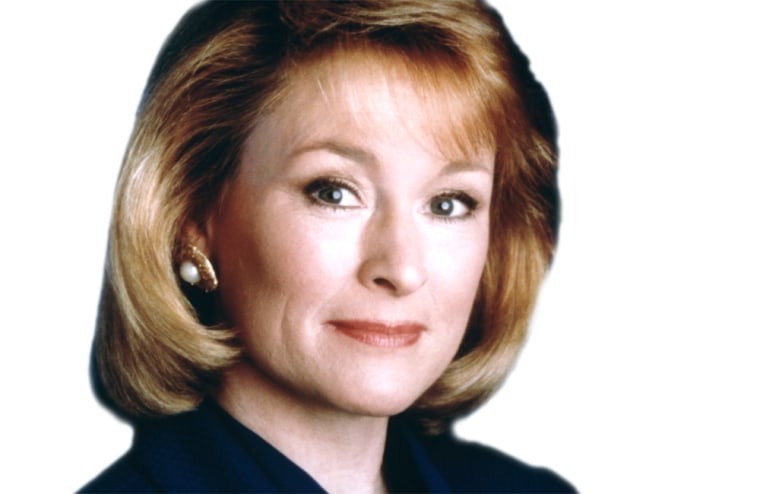 Ever since , people e-mail me, stop me on the street and even my own colleagues are asking,  "Do you still eat bag salad?"
The answer is yes. But I am certainly a lot more careful what I do with it and how I handle it than I was before.
The first thing you have to keep in mind is that an estimated 6 million bags of salad are sold every day. That's a lot of salad.  Millions are people are eating bag salad daily, and enjoying it.
I bring this up because Dateline seems to be in the crossfire of a cyberspace spat over the safety of bag salads.  As sometimes happens, our story has taken on a life of its own. It has ignited a firestorm of blogs, e-mails and web postings. Unfortunately, there is some bad information out there. I want to make sure our story stays in perspective.
It is important to note that there is NO current recall of bagged salads.
But, as we reported, there was an outbreak last summer, and the E.coli was traced back to a batch of Dole bag salad. 26 people in three states were sickened. At the time, Dole voluntarily recalled all of that salad as soon as the problem was discovered. 
So what's the big picture? Well, the government's Food and Drug Administration, which tracks these incidents, says since 1995 there have been 19 foodborne illness outbreaks linked to leafy greens, including raw spinach. 425 people have become seriously ill, two have died. When you compare those numbers with 6 million bags sold a day, well, you can see why my odds of getting sick are pretty low when I tear open my bag salad.
Let me pass along a few tips to lower your chances of getting sick:
before you open the bag — really — it is important.
Be careful not to allow either the bag or the salad to come close to raw meat juices (they might contain E.coli or other bad bacteria).
Before you buy, take a look at that sell by date and don't buy the salad if that date has passed.
If the salad stays out too long (gets too warm) at home or starts to look brown or gooey around the edges - don't try to save it, throw it away.
And if you do get sick...think salad! It might be the culprit...and if there is any of the salad left in the bag, don't throw it away. (The salad may need to be tested to be sure of the cuase).
If you get really sick, sick enough to go to the hospital, let the doctors know you had salad in a bag. And if you find out you are contaminated with E.coli, call your local health department so someone else doesn't get sick.
Editor's note: Four months later, the story is still one of the 10 most popular links on the Dateline site. for more tips on safe food handling at the grocery store and at home.