/ Source: The Associated Press
Bill Ford, who struggled for five years to steer Ford Motor Co. toward financial stability, has stepped down as chief executive of the company founded by his great grandfather and is being replaced by top Boeing executive Alan Mulally.
Ford will remain as chairman, the company said Tuesday in a surprise announcement.
The change comes more than seven months into a restructuring, which is the second under Ford's watch and has so far failed to revive the nation's No. 2 automaker.
Under the first plan, Ford closed five plants and cut 35,000 jobs, but its North American operations failed to turn around. The latest plan, announced in January, would cut up to 30,000 jobs and close 14 facilities by 2012.
Mulally, 61, was widely praised for being a key architect of the resurgence of Boeing Co.'s commercial airplanes unit over the past couple of years. He was a top candidate for the Boeing CEO job last year but the company went outside instead to select aerospace veteran Jim McNerney, then the 3M Co. chief executive.
Boeing on Tuesday named Scott Carson to replace Mulally as president of its commercial airplanes unit. Carson, 60, had been vice president of sales for the Seattle-based division and is a 34-year veteran of the company.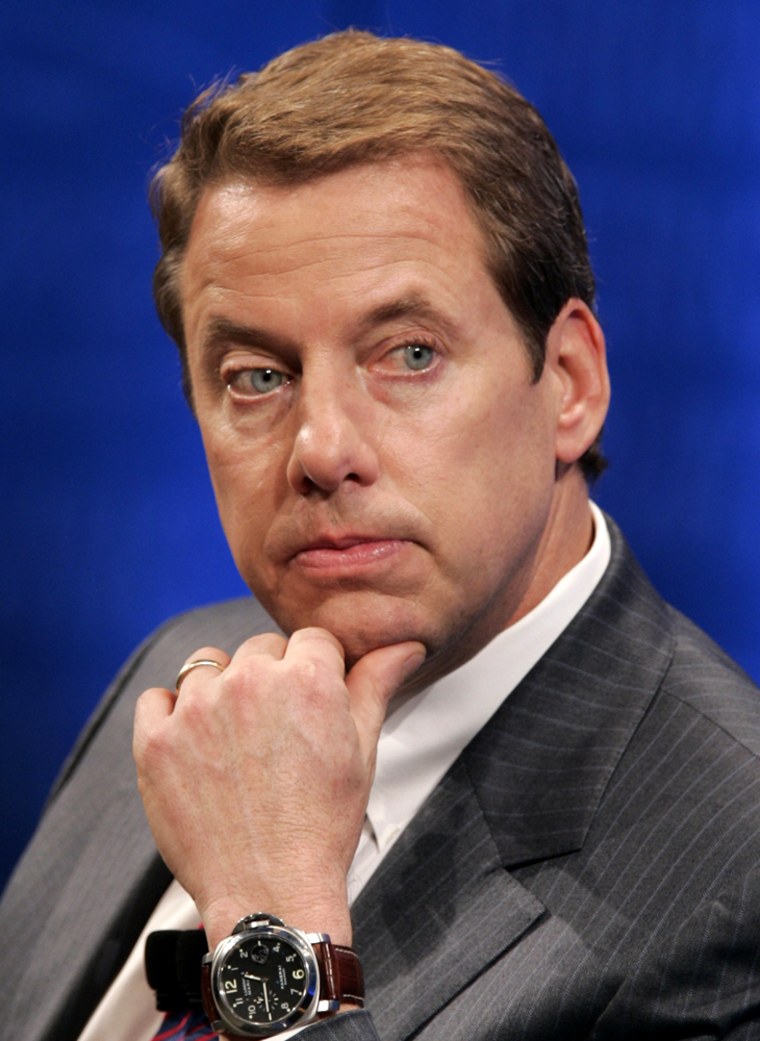 Bill Ford, who had served as CEO since October 2001, is the great-grandson of company founder Henry Ford, and his family still owns a 40 percent voting stake in the company.
"We needed somebody who had extensive turnaround experience, who was a leader and a real team builder," Bill Ford said during an afternoon news conference.
He called Mulally "ideally suited" for the job and said he first spoke with Mullaly in July.
In announcing Mulally's appointment to Ford employees, Bill Ford said in an e-mail that the company's turnaround effort "required the additional skills of an executive who has led a major manufacturing enterprise through such challenges before."
Mulally, who has spent 37 years at Boeing, said he looked forward to applying lessons learned at Boeing to Ford.
"I also recognize that Ford has a strong foundation upon which we can build. The company's long tradition of innovation, developing new markets, and creating iconic vehicles that represent customer values is a great advantage that we can leverage for our future," he said in a statement.
Dearborn-based Ford, which lost $254 million in the second quarter, pledged in July to speed up the restructuring.
At the time, Bill Ford said the company had been caught off guard by the speed of the consumer shift away from pickups and SUVs to more fuel-efficient vehicles — a shift that has largely benefited Asian automakers at the expense of domestic companies.
In a September 2004 interview with The Associated Press, Bill Ford said the automaker was poised to sustain a financial turnaround by increasing its retail sales in the crucial American market. Instead, market share has continued to erode.
Ford shares rose 12 cents to close at $8.39 in trading on the New York Stock Exchange before the announcement. Its shares rose another 34 cents to $8.73 in after-hours trading.