From disturbing findings about the lethal potential of dirty air to a surprising side effect of sweet-smelling soap, here is the important health news from the week of Jan. 29. This is the final Healthy Dose column. If you have enjoyed them over the past months, we invite you to visit medpagetoday.com for more of the latest news in health and medicine.
Breathing can be dangerous for your heart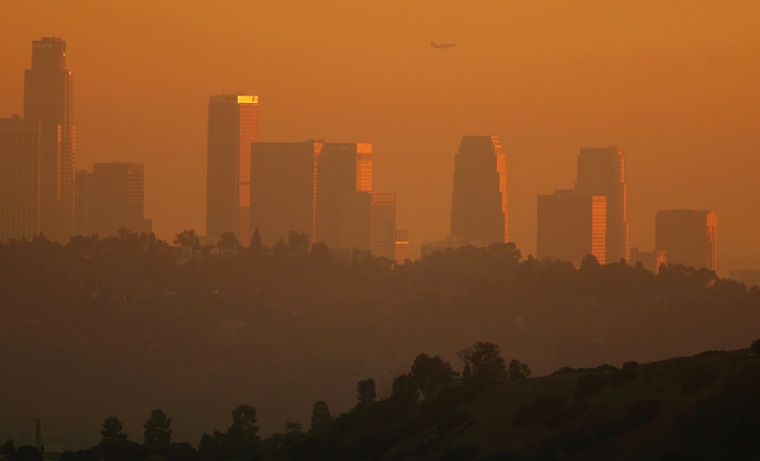 February, which is the designated heart month, kicks off with the American Heart Association's National Wear Red Day on Feb. 2 to highlight heart disease in women.
And just in time for that awareness campaign, researchers at the University of Washington in Seattle reported compelling evidence about the dangers of air pollution to women's hearts.
The researchers studied more than 65,000 healthy post-menopausal women who lived in 36 metropolitan areas for an average of six years. They discovered that air pollution can be a killer.
They focused on exposure to fine-particulate matter — the type of air pollution that comes from cars as well as smoke stacks — and found an increased risk of heart attacks, stroke and death from heart disease.
Moreover, the risk increased as pollution worsened so that for every 10 micrograms per cubic meter increase in fine-particulate matter, the risk of a heart attack rose by 24 percent, the risk of stroke by 35 percent and the risk of death jumped by 76 percent.
Aching knees? Don't blame your workout
Exercise is good for your heart, lungs, brain and waistline. But when it comes to keeping your knees fit and pain-free, exercise is a non-starter.
Boston University researchers said this week that exercise neither helps nor hurts the knees. Exercise doesn't cause the stiffening and pain that is a hallmark of osteoarthritis, nor does exercise prevent this unpleasant sign of aging.
Because weight puts extra stress on knees, overweight persons are more likely to develop osteoarthritis, but exercising doesn't boost those odds, said the researchers. They studied about 1,300 middle-age and older adults.
Some earlier studies reported that exercise could protect knee cartilage, but Dr. David Felson said his team saw no such benefit.
Non-medical 'sex-selection' called unethical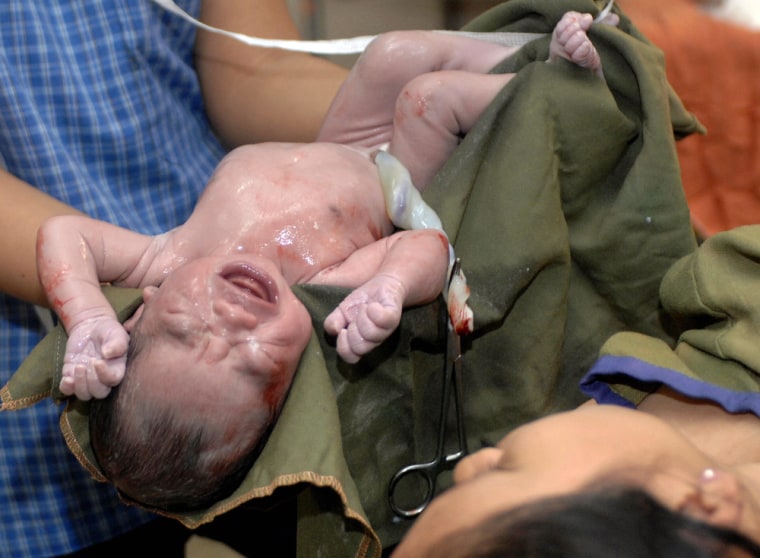 As tempting as it might be use medical science to achieve a perfect mix of sons and daughters for "family balance," the association of doctors who deliver babies said this week that it was unethical for its members to use fertility technology to achieve that goal.
Some inherited diseases are only passed on by males or females, and the American College of Obstetricians and Gynecologists, which represents about 49,000 doctors, is not opposed to gender testing of embryos for the purpose of "preventing serious sex-linked genetic diseases."
But it "opposes meeting requests for sex selection for personal and family reasons, including family balancing, because of the concern that such requests may ultimately support sexist practices." 
The new ethical opinion, which was published in the February issue of Obstetrics and Gynecology, the doctors' journal, is in line with the United Nations International Conference on Population and Development, and Britain's Human Fertilization and Embryology Authority Code of Practice.
The American Society for Reproductive Medicine also opposes the use of a genetic diagnosis before an embryo is implanted unless it for medical reasons. But this group is on record as finding gender selection ethically acceptable if one day it can be done before an embryo is fertilized.
Numbers up for MS and Alzheimer's disease, but is it real?
About one of every 1,000 Americans has multiple sclerosis and about 67 of every 1,000 elderly Americans has Alzheimer's disease, researchers at the National Institutes of Neurological Disorders and Stroke said this week.
In both cases the numbers are up significantly from 1982, which was the last time that the government undertook a thorough review of neurological disorders affecting Americans.
Dr. Deborah Hirtz said there are about 50 percent more people with MS than they were 25 years ago, but she explained that it was difficult to say whether those numbers reflect a real increase in the number or MS cases or they simply show improvements in diagnosis.
Likewise, she said that the risk of Alzheimer's disease increases with age and Americans are living longer, so an increase in the number of Alzheimer's cases was not surprising.
That said, Hirtz said the Alzheimer's rates observed in this analysis were "substantially higher," which means that both MS and Alzheimer's disease rates merited further study.
Hirtz said there may be more people living after a stroke, but that's evidence that fewer people are dying of stroke.
Did we need to know this?
Sometimes medical research doesn't tell us anything we really needed to know.
There was a good example of that this week when researchers reported that about one in four babies born by vaginal delivery would develop a small amount of bleeding in their brains.
But the bleeding, which can be detected by an MRI scan of the baby's brain, is limited and apparently has no effect.
Babies born by cesarean delivery didn't have any evidence of bleeding.
The researcher, Dr. John Gilmore, said this doesn't mean that vaginal birth has suddenly become unduly risky.
As he explained it, "the vast majority of us who were born vaginally and may have had these types of bleeds are doing just fine. Humans have been born vaginally for a very long time, and our brains probably evolved to handle vaginal birth without major difficulty."
Trials for AIDS prevention gel halted
There was disappointing news in the world of HIV/AIDS research this week. For the second time, efforts to create a topical microbicide that would protect against HIV transmission during sex have ended in failure.
Two major clinical trials of a compound called Ushercell (cellulose sulfate) were halted when researchers learned that the compound increased the risk of HIV infection, rather than reducing it.
Ushercell was being tested in three African countries and India by CONRAD, a reproductive health organization here, and in Nigeria by Family Health International of Research Triangle Park, N.C. The research was funded by the Bill and Melinda Gates Foundation.
Snips and snails and puppy dogs' tails — not!
Finally, there was evidence this week that little boys are not meant to be sweet smelling.
Dr. Clifford Bloch of the University of Colorado School of Medicine said that using lavender-scented soap or tea tree oil lotions could apparently trigger breast enlargement in prepubescent boys. He reported three such cases in this week's New England Journal of Medicine.
Turns out that lavender and tea tree oil mimic the effect of estrogen, while at the same time blocks the effects of male hormones.
Fortunately, the symptoms, which are known as gynecomastia, disappeared and the breasts returned to normal size and appearance when the lavender and tea tree oil products were stopped.
Endnote:  Girlie soap — a little boy's worst nightmare.