/ Source: NBC, msnbc.com and news services
In an interview airing Wednesday on NBC News, Madonna talks in detail about her controversial adoption of David, a 1-year-old boy from Malawi, calling the media scrutiny surrounding it "depressing," and a "dark moment."
Reports of the adoption by the pop star angered some civil rights groups, and became the subject of tabloids and late-night talk show jokes for a week.
"When I had my daughter, people accused me that I did it as a publicity stunt. I expected that. I didn't expect to be accused of kidnapping, or of doing something illegal. I didn't expect to be demonized."
The negative press, she says, made her feel sad about the state of the world. "With all the chaos, pain and suffering in the world — the situation in Iraq, with Iran and North Korea —  the fact that my adoption of a child who was living in an orphanage was the number one story for a week in the world ... to me, that says more about our inability to focus on the real problems, and our desire to have distractions and to be consumed with gossip."
In the interview, the pop star says she met and spoke to David's biological father, Yohane Banda, in court and spoke to him with the aid of a translator. She said that she offered her resources to help him raise her son in their village.
"When I met him, I said 'I would be happy to facilitate to bring him back to your village and help you financially raise him.' And he said 'no.'  And there was a lot of translation situations ...  and I couldn't really understand that decision. I don't want to judge him. And I don't know his life. And I think he truly felt in his heart of hearts that he [David] would have a better life with me. So, when he said 'no,' that was my sign that it was my responsibility to look after him."
Racial prejudice, she suspects, may have something to do with why some people objected to her adopting David. "I think it's still considered taboo. I have people say to me when I'm walking down the street, 'Why did you adopt a black child?' I don't dignify their question with a reply. But there is a lot of racism in the world. I think that's underneath a lot of people's prejudice about me adopting David. A lot of people have a problem with the fact that I've adopted an African child, a child who has a different color skin than I do."
And while she says she's thought about this reality, race is not an issue to her. "I'm not going to buy into it and neither are my children. So I don't worry about it. I don't live in a white world. I live in THE world. And my children are exposed to all cultures and all races and many belief systems."                  
She describes her new son as easy-going, considering the adjustment and his new environment. These days though, Madonna says David is developing more of a personality. "He's got a terrible temper. He's very flirtatious. And he's hysterically funny. Obviously he's going to come with his own baggage and his own DNA and I look forward to being surprised by what he's going to offer the world and how he's going to turn out."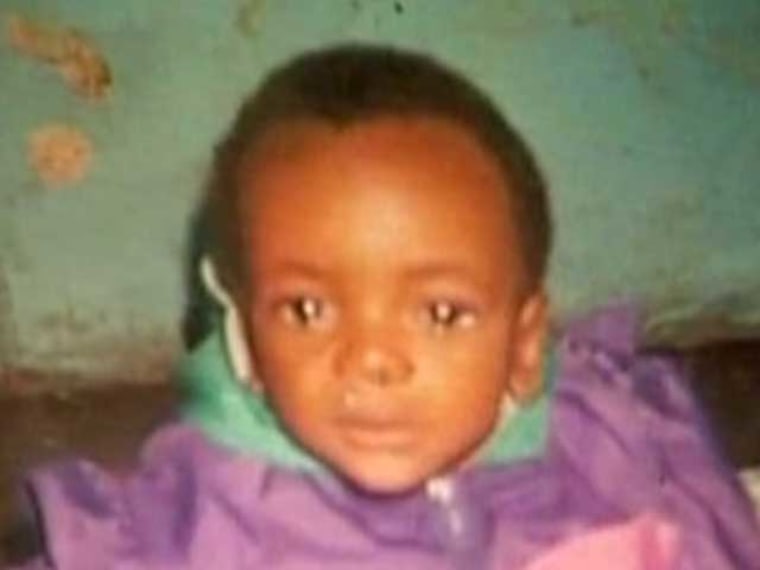 She confirms reports that David is wearing a red Kabbalah string bracelet around one of his wrists, and says that like her other children, he will study Kabbalah.
"Studying Kabbalah doesn't mean you can't be a Christian or a Buddhist or a Muslim or a Jew or agnostic. It's not a dogmatic religion. It's kind of philosophy." She says that when her son is old enough, he can decide what he wants to believe. "I believe in Jesus and I study Kabbalah. So, I don't see why he can't too."
In the interview, Madonna also talks about her recent concert tour, "Confessions on a Dance Floor." The tour and the album, she says, was designed, among other things, to be provocative and call attention to some of her causes — including AIDS in Africa.
Her controversial performance of "Live to Tell" was to get people talking about the AIDS epidemic. "[It's] to wake people up. And to talk about my foundation, Raising Malawi. I still want to be a part of making the world a better place." 
For more on the pop star's interview with NBC's Meredith Vieira, tune into Today Wednesday and Thursday, 7 a.m. and Dateline Wednesday, 10 p.m. Madonna talks more about life as a mother, the process of adoption in Malawi, her career and the difference she still hopes to make.