NORRISTOWN, Pa. — Beg, goad, plead, urge — so went the anxious get-out-the-vote effort on the weekend before the election with the focus on the already-committed.
The message to the party faithful here in Pennsylvania, from visiting guest stars -- like Illinois Sen. Barack Obama and New York's ex-mayor Rudy Giuliani -- and from every contender for state legislature was: If you want your candidate to win, go out and persuade people who wouldn't ordinarily bother to vote, get them to the polls on Tuesday.
In front of a hollering crowd of 400 people in a firehouse in Wilkes-Barre, Pa. on Friday night Sen. Rick Santorum, R- Pa., the conservative hero written off for politically dead by pollsters, said his volunteers would "pull off what will be a victory that will shock the world."
With worry in his voice, Santorum told his followers, "Please, I'm asking you….Over the next four days, I need you to work harder than you ever have. Over the next four days, I need you to go out and get on those phones, talk to your friends. Don't pay attention to these polls. Those polls are predicting that Democrats are going to turn out in far bigger numbers than Republicans."
"No, no!" came shouts from the crowd.
Giuliani, at Santorum's side exhorted them, "Please don't listen to the polls!"
Most opinion surveys show Democratic Senate candidate Bob Casey, Jr. ahead of Santorum by a comfortable margin.
Giuliani was there in Wilkes-Barre, said Santorum, because "he understands that we are at crossroads, as to whether we can confront this (terrorist) evil now" when it will be relatively easier than fighting "Islamic fascist countries with nuclear weapons. The price will be so much higher if we wait."
Giuliani took the microphone after Santorum and declared, "Once Sept. 11 happened, whatever was our (previous) confusion about the Islamic terrorists we're confronting…. there is no excuse for not adequately seeing the threat. There's no excuse for turning back to before Sept. 11. And that's what's at stake in this election" because Casey and the Democrats, he said, "are going to push very hard to go back on defense against terrorists, rather than being on offense."
A few leather-lunged fellows at the Wilkes-Barre rally were chanting "Rudy! Rudy! Rudy! Rudy!" One man bellowed, "Hey, Rudy, run for president, Rudy!"
Campaigning beyond November
As was suggested by the presence of Obama, Giuliani, John Edwards and Al Gore here in Pennsylvania on this final weekend of the 2006 campaign, the 2008 crusade is already underway.
But both parties have this Tuesday to worry about – and worried they are.
The message from Democratic leaders was the same as that from Santorum and Giuliani: don't believe the polls. "We can not get complacent," Casey warned at a rally in Norristown, Pa. on Saturday afternoon.
"If you hear Bob Casey is ahead by landslide proportions, if you hear your wonderful governor is ahead (of Republican challenger Lynn Swann) by landslide proportions, don't think for a minute you can get away without voting" Gov. Ed Rendell told the crowd.
Referring to Democrat Sixth District congressional candidate Lois Murphy, seeking to oust Rep. Jim Gerlach, Rendell reminded the loyalists that Murphy lost to Gerlach by only 6,000 votes in 2004.
"Lois's election could be decided by 500 votes," Rendell declared.
Foreseeing a Democratic House majority after next Tuesday, Murphy asked the rally, "Are you ready for a Congress that protects and respects a woman's right to choose?" To choose abortion, that is.
The abortion issue is a particularly sensitive one for Pennsylvania Democrats this year. Casey is a longtime opponent of abortion rights. That clash causes some angst for Democrat Cheryl Bittner of Tredyffrin Township, Pa., who has been volunteering several hours a week for the Casey campaign since September.
She said Murphy's stand in favor of legal abortion was the reason she was "genuinely undecided" as to whether she could vote for her.
"I'm a pro-life Democrat, so I was very excited when Casey got the nomination to be our senator. So I wanted to work on his campaign."
Premature celebration
But despite the warnings about the danger of prematurely declaring victory, Obama, standing on the stage at the Norristown rally, said, "I am really happy to be joined by my newest colleague in the Senate, a guy named Bob Casey."
Another guest star at the rally, would-be House Speaker Nancy Pelosi promised an increase in the minimum wage, "no new deficit spending," federal funding for embryonic stem cell research, cuts in college tuitions, energy independence, and rescinding of tax breaks for energy companies – all to be passed in the first 100 hours of the hypothetical new Democratic-controlled House.
Well rehearsed get-out-the-vote operatives
A few hours earlier just a few miles north of the Norristown rally, at the Montgomery County Republican calling center in Blue Bell, Pa., volunteer precinct captains lined up to collect lists of GOP voters to check off on Election Day.
If a Republican voter in Ambler, Pa. for instance, hasn't showed up at his voting place by 5 p.m., the precinct captain will relay that no-show voter's information to GOP headhunters who'll call the reprobate, perhaps even send a volunteer to drive to his house and drag him to vote.
Dozens of volunteers were on the phones at the Blue Bell office, calling voters, working from a phone script that reminded them of Santorum's commitment to beefed-up border protection.
Volunteer phone banker Kevin Collins, who described himself as a "political researcher," came from Staten Island, N.Y. to help save Santorum.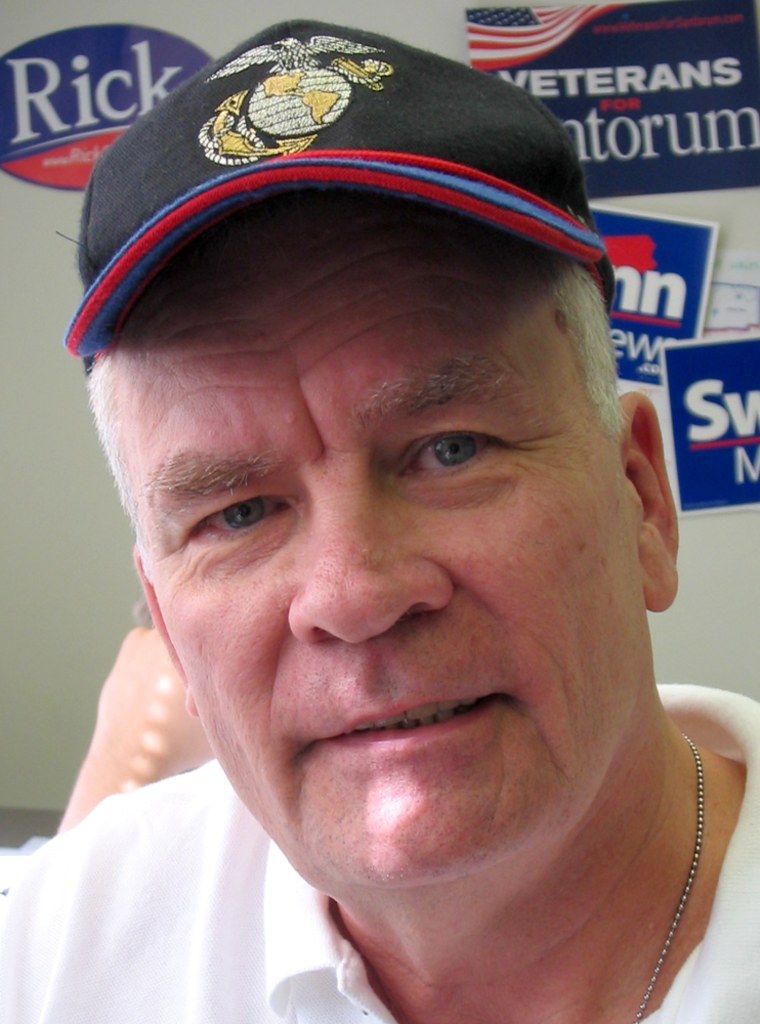 Collins said when he does his calls to voters in suburban Philadelphia, "I'm hearing, 'I'm weary of getting phone calls,' but I also hear a ratio of 20-to-1, pro- to anti-."
Collins said in his calls to voters, he can bolster the script with his own additions. "You can add the 4.4 percent unemployment rate, you can add the 700-mile border fence," he noted. "I tell them 'we got those from Rick Santorum and Rep. Curt Weldon (the endangered incumbent in the Seventh Congressional District). If you don't want those, all you have to do is vote in a Democrat.'"
Another volunteer at the Blue Bell calling center, freelance writer Beth Leary of Lansdale, Pa. said she had been working seven days a week on the Santorum campaign.
"The morale around here is phenomenal," she reported. 
"Just because the president may not be having the best of years, do we want to get rid of someone (Santorum) who has given us passion, strength, and encouragement?" 
The Democrat's machine
At a labor union call center three miles away from the GOP office, postal worker Gail Ganiszewski, working on her first campaign, has been calling union members and allies since early October. What drives her: "I have a vested interest in making sure worker-friendly candidates are elected this time because the postal service is really being targeted for privatization."
Ganiszewski is a small part of the massive AFL-CIO effort to mobilize its members and allies in the state. According to state AFL-CIO president Bill George, "our universe is 1.2 million" union members and like-minded people. The union sends out literature boosting Murphy, Casey, Rendell and other Democratic candidates and union activists have made 720,000 phone calls and knocked on the doors of 420,000 homes.
At 1 p.m. Saturday a bus arrived at the Republican bivouac in Blue Bell, dropping off 20 more volunteers from Washington, D.C., including some Senate staffers. 
Meanwhile over in Norristown, a passel of Democratic House staffers had trooped in to boost Lois Murphy.
Ashley Glacel, the press secretary for Rep. Gwen Moore, D- Wisc., was cheering at the Casey-Rendell-Pelosi-Obama rally in Norristown. She and other Moore staffers had been in Pennsylvania since Thursday working on the Murphy campaign "doing everything from planting signs on the highway, to assembling signs, to highlighting maps for those passing out literature. We're assigned to drive vans on Election Day. It's really close, and we think Murphy has a chance and we wanted to give her a little extra push."
On election night, Glacel predicted, "We're going to be at the victory party celebrating her success."