/ Source: The Associated Press
Senate candidates Harold Ford Jr. and Bob Corker were enlisting prominent national politicians Sunday to rally voters as the race speeds toward Election Day.
The nation's only black senator, Barack Obama, D-Ill., asked voters at two black churches and at a Nashville rally to elect Ford, a Democrat who is trying to become the first black senator from the South in more than 100 years.
"I know that all of you are going to work the next couple of days to make sure it happens, because I'm feeling lonely in Washington," Obama said at the Mt. Zion Baptist Church. "I need my dear friend to join me."
Corker, meanwhile, planned a Sunday night event in Nashville with Republican U.S. Sens. John McCain of Arizona, Lamar Alexander of Tennessee and John Thune of South Dakota. Corker attended church in east Tennessee with his family.
The outcome of the closely watched race could determine which party controls the Senate. Ford, a five-term Memphis congressman, and Corker, a former Chattanooga mayor, are vying to replace Sen. Bill Frist, who is retiring.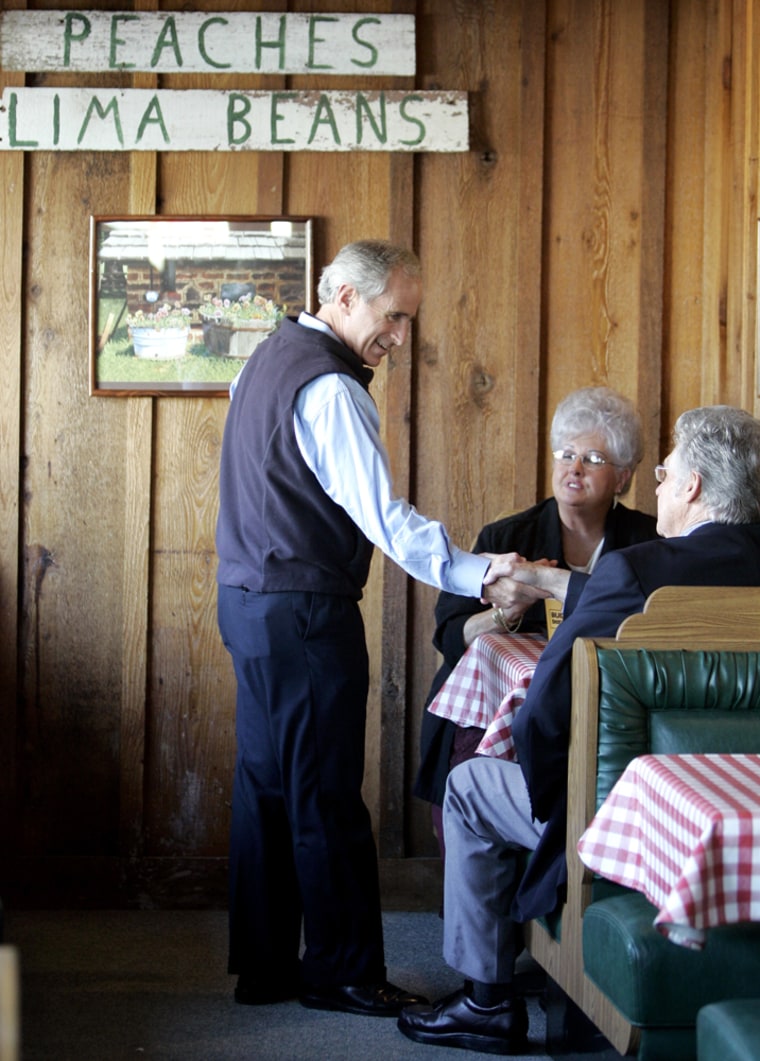 Ford delighted churchgoers with anecdotes about growing up in a traditional family in Memphis. He concluded his remarks at the rally that attracted thousands by urging strong voter turnout.
"If you fight for me for the next 48 hours against these forces that want turn us back, I will fight for you every single day in the United States Senate," he told the roaring crowd.
Corker and his family attended church in east Tennessee, a traditionally friendly region for Republican candidates. He continued his campaign's basic message, mentioning his business background, his deep roots in Tennessee and his ability to bring people together.
"My entire life I have worked to bring people together for positive ends," Corker said outside a barbecue restaurant in Morristown. "To me, that's what public service is about. You can stick to your principles and still move forward."
Polls a few weeks ago indicated the race was close, but now one poll shows Corker leading 50-38 over Ford.
The Mason-Dixon Polling & Research Inc. survey of 625 registered likely voters Nov. 1-3 had a sampling error of plus or minus 4 percentage points. It was conducted for the Chattanooga Times Free Press and The Commercial Appeal of Memphis.