/ Source: The Associated Press
Republican U.S. Senate candidate Tom Kean Jr. told reporters Sunday he felt energized by voters' response as the campaign comes to a close, while incumbent Democratic Sen. Robert Menendez vowed to steer America in a new direction at a rally with former President Clinton.
The outcome of the race could help determine which party will control the Senate. It has been dominated by negative charges, with Menendez linking Kean with President Bush and Kean portraying Menendez as a corrupt politician.
On the campaign trail Sunday, Menendez attended three breakfasts and Kean attended one before each headed to rallies.
"You can feel it — the energy of people rebelling against the high taxes, against the lack of ethics that my opponent has exhibited. And people are ready for a change," Kean told reporters during a break in this Trenton suburb.
At a college gymnasium in Newark, about 1,000 supporters, including Gov. Jon S. Corzine and the Rev. Jesse Jackson, roared as Clinton entered. He said, "Once in a generation, you have a chance to define where your country goes."
Menendez said the Senate race is about setting a new direction for the country, "a much different and better direction than George W. Bush has taken us over the last six years."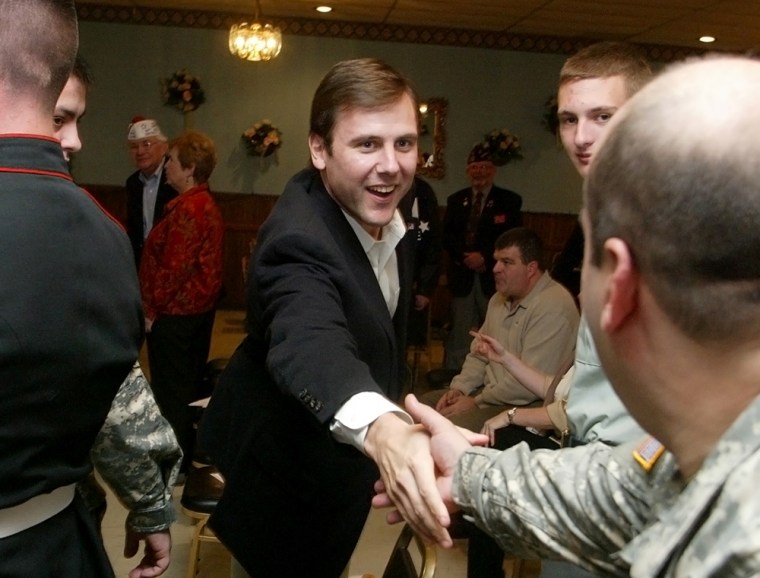 Menendez, 52, was appointed to the Senate in January by Gov. Jon Corzine to serve out the remaining year of his term. Kean, 38, is the son of popular former New Jersey Gov. Thomas Kean.
Polls released this weekend show either both in a statistical tie or Menendez with a small lead. Menendez has maintained a steady yet small lead over Kean in recent weeks. No Republican has been elected to the Senate from New Jersey since 1972.
A poll published Sunday by The Star-Ledger of Newark showed that more than half of likely voters surveyed cited the Iraq war or control of the Senate as the most important factor in deciding who to support.
The poll also showed that 19 percent of likely voters surveyed said they would base their choice on which candidate was more ethical. The survey of 568 likely voters has a sampling error margin of 4 percentage points.