As the holiday-shopping season fast approaches, "more for less"  remains the rule in consumer electronics as prices keep falling for everything from digital cameras to high-definition TVs. But one Dutch firm is bucking this trend with a $5,000 laptop computer that also serves a fashion statement.
Yes, now trendy technophiles can surf the Web in style with the Tulip Ego, being sold in the U.S. exclusively through the ultra-upscale department store Barney's.
Sure, it's got a fast AMD Turion 64 processor, but what really matters is the laptop's decidedly not-square shape, stylish purse-like handle and the ability to quickly change the computer's "skin" to match your outfit that day, including fine leather, suede and and even a racy faux zebra hide.
And here's best part of this combination of high tech and high fashion: There's a built-in videocam that has "a mirror-like function ... to allow you to check your style," according to the laptop maker's Web site, Ego-Lifestyle.
So now after you apply your makeup, you can also more easily color-coordinate the pens in your Gucci pocket protector.
Not-so-bad ideas
After logging off your luxury laptop, how does a dot-com billionaire kick back and relax? How about a bottle of French Champagne that costs nearly $1,300?
According to The Times of London, wine and liquor maker Pernod Ricard will introduce the super-premium Perrier-Jouët Belle Epoque in markets it basically sees as full of suckers for overpriced products: The U.S., Russia and China. At a shareholder meeting in Paris, Pernod Ricard CEO Patrick Ricard was quoted as saying, "We won't do many cases and won't be offering it here."While marketing the "world's most expensive champagne" is a bold move, we also think bubbly-wine rival Louis Roederer shouldn't worry too much. While its Cristal brand sells for a measly $270 a bottle, you try rhyming "Belle Epoque" in a rap song.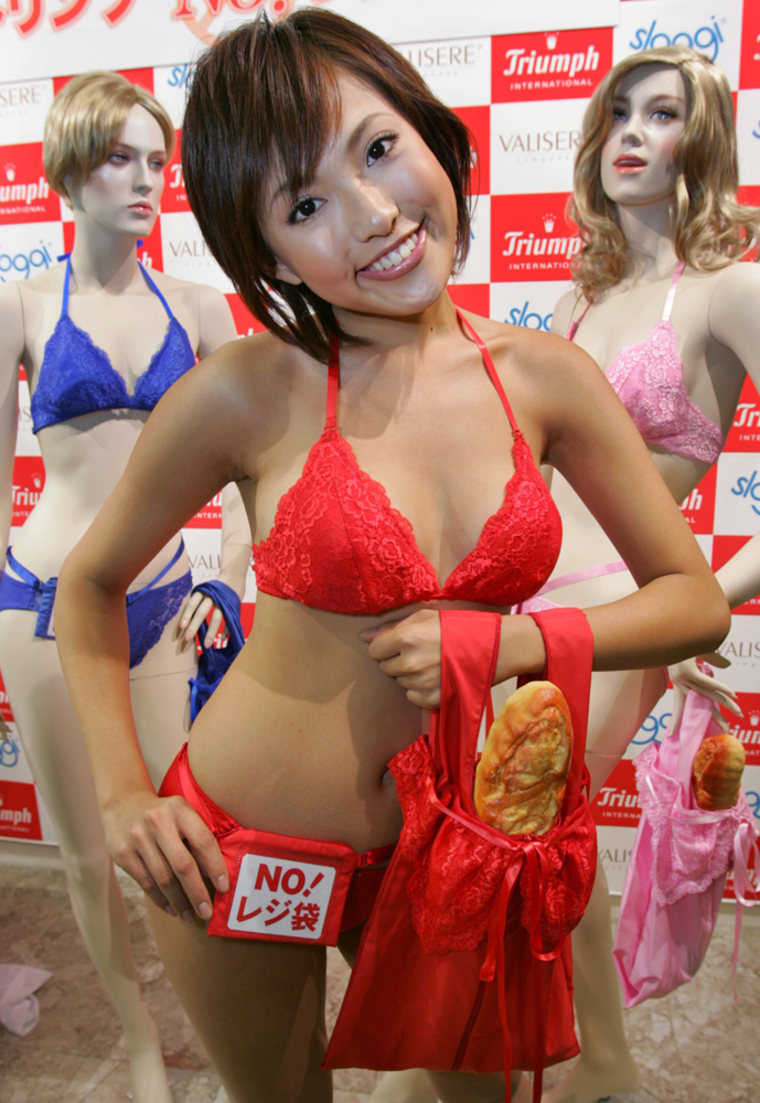 Japanese lingerie maker Triumph International this week showcased a bra whose cup padding unfolds to become a handheld shopping bag.Aimed at discouraging Japanese from using environmentally-unfriendly plastic shopping bags, the patented bra is Triumph's latest attempt to link its products with social issues. Last year it introduced a brassiere that can be heated in a microwave oven to keep the wearer cozy while saving energy.Hey, they could combine the two bras so grocery buyers can "strip, shop, and serve."