/ Source: msnbc.com contributors
Without games, a game console is little more than an expensive place to rest your coffee cup. With over 100 titles to its credit, the Xbox 360 has a head start on its two rivals, Nintendo's Wii and Sony's PlayStation 3. So, what do the new consoles offer in terms of new titles?
In truth, not a whole heck of a lot — yet. Mario lovers will have to wait until next year for "Super Mario Galaxy," and "Final Fantasy" fans will need to sit tight until December 2007 for the PlayStation 3 game.
Still, Sony shipped 14 games at launch and promises to have five more available for the holiday season. The Wii had 20 games available on its launch day, and plans to have 13 more in stores by year's end. And if that's not enough, your old GameCube and PlayStation 2 games, the new systems are backward-compatible.
We've chosen our favorite of the launch titles for each of the new systems.
Sony PlayStation 3 games
In addition to the games reviewed below, Sony will also be offering downloadable games from their online service for $15 or less — but only "Blast Factor" was available on launch day, for $7.95.

"Resistance: Fall of Man" (Sony Computer Entertainment, rated "M" for blood and gore, intense violence and strong language.)
This World War II style first-person shooter throws you a curve ball right from the get-go: Instead of having you go after the requisite Nazis, you hunt down alien-like creatures. Think "Call of Duty" meets "Half Life." "Resistance," with its smooth graphics and fast game play, is probably the best title of the PS3 launch.
"Genji: Days of the Blade" (Sony Computer Entertainment, rated "T" for mild language and violence.)
In this beautifully rendered game, you're a samurai out to avenge a fallen family. This highly stylized, so-very Japanese, action/adventure game borrows visual cues from traditional Asian martial-art films. The controls are a cinch to learn, so if you're into third-person games and want to try something a little different, check out Genji.
"Call of Duty 3" (Activision, rated "T" for blood, language and violence.)
"Call of Duty 3" is great-looking first-person shooter set in the World War II-era. The "Duty" franchise has always been solid, and "3" is the best yet at giving the gamer the intense feeling of battle. If you love to shoot Nazis, then this is the game for you.
"NBA 07" (Sony Computer Entertainment, rated "E" for everyone.)
It's scary how detailed a video-game version of abasketball game can be nowadays. If you freeze frame "NBA 07," you can watch the sweat drip off the players' faces. Impressive. And "NBA 07" makes use of the PS3's motion-sensor capabilities, letting you shake off players by twisting the controller.
"Madden 07" (EA Sports, rated "E" for everyone.)
While this game is essentially the same as the Xbox 360 version, it's still a great game. The players, stadiums and announcers are all so lifelike that you can almost imagine it being a telecast. It's a good game to play by yourself, but it really shines when you play head-to-head against your friends.
Wii Games
With the launch of the Wii, Nintendo is hoping to appeal not only to seasoned gamers, but to draw non-gamers and lapsed gamers into the fold as well.
In addition to the games below, Nintendo will have 30 downloadable classic games for the Wii Virtual Console before the end of the year.
Here's a sampling of the games we had a chance to test-drive: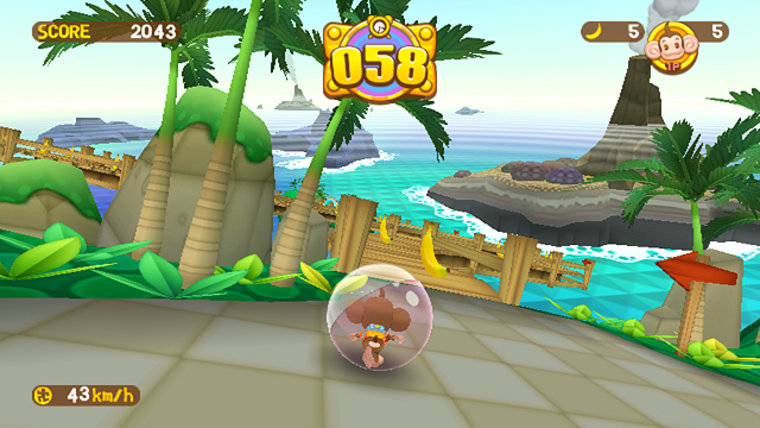 "Excite Truck" (Nintendo, rated "E" for everyone)
Getting big air and big speed is the name of this racing game that finds players driving various off-road rigs by moving the Wii controller as if it were a steering wheel. Score points and win races by turbo-charging your vehicle through a variety of terrains while pulling off various aerial stunts. Try out the two-player option for some competitive racing fun.
"Wii Sports" (Nintendo, rated "E" for everyone)
Boxing, tennis, baseball, bowling and golf — this package of easy-to-jump-into sporting games is the best way to get the hang of Wii's wacky controller. You'll swing the Wii Remote as if it was a tennis racquet or a baseball bat, and in the boxing game, you'll throw real-world punches with the Remote in one hand and the Nunchuk in the other. As simple as these games are, they make for hours of rambunctious fun when you get your friends in a room to compete against each other.
"Madden NFL '07" (EA Sports, rated "E" for everyone)
It's "Madden" like you've never seen it before. The Wii version of this best-selling football game does a nice job incorporating the Wii's controller into the gridiron action. Here, you'll hike and throw the football by pretending to hike and throw the controller. Old "Madden" fans might be surprised by how a game so familiar can play so differently. Graphically, it looks a little dated, but the new style play makes it worth checking out.
"Super Monkey Ball: Banana Blitz" (Sega, rated "E" for everyone)
Round up your friends to play this party game featuring a cast of wacky little monkeys. Here, each player selects a monkey and then sends it through a series mini games using the motion-sensing capabilities of the Wii Remote and Nunchuk. Compete to see who can get their monkey to walk a tight rope the longest without falling off. Try to beat other players in a game of Monkey Golf. Pit your monkeys against each other in a foot race or send them racing down a hill on snowboards.