It's the latest marketing pitch to sell wireless phones to busy parents: Stay connected!
Does a child really need a cell phone? Only you can decide what's right for your family. But clearly cell phone makers see a growing market selling "peace of mind" to moms and dads.
We got four of these kid-friendly phones and had four families test drive each of them.
Verizon Migo  (with optional Chaperon service)
This bright green phone is designed for kids between the ages of 5 and 9. It has five speed-dial buttons on the front (one is designated for emergency calls) that you can program via the Internet or on the handset.
When a child pushes one of the buttons a question pops up on the screen – for instance, "call home?" or "calls dad's cell?" If that's right, they push send and the call is made.
Migo was the favorite at the Laskowski house. Both 5-year-old Brendan and 8-year-old Naddie found it easy to use. "They don't have to memorize numbers," Janelle Laskowski told me. "They just know that each of the numbers correspond to a certain person."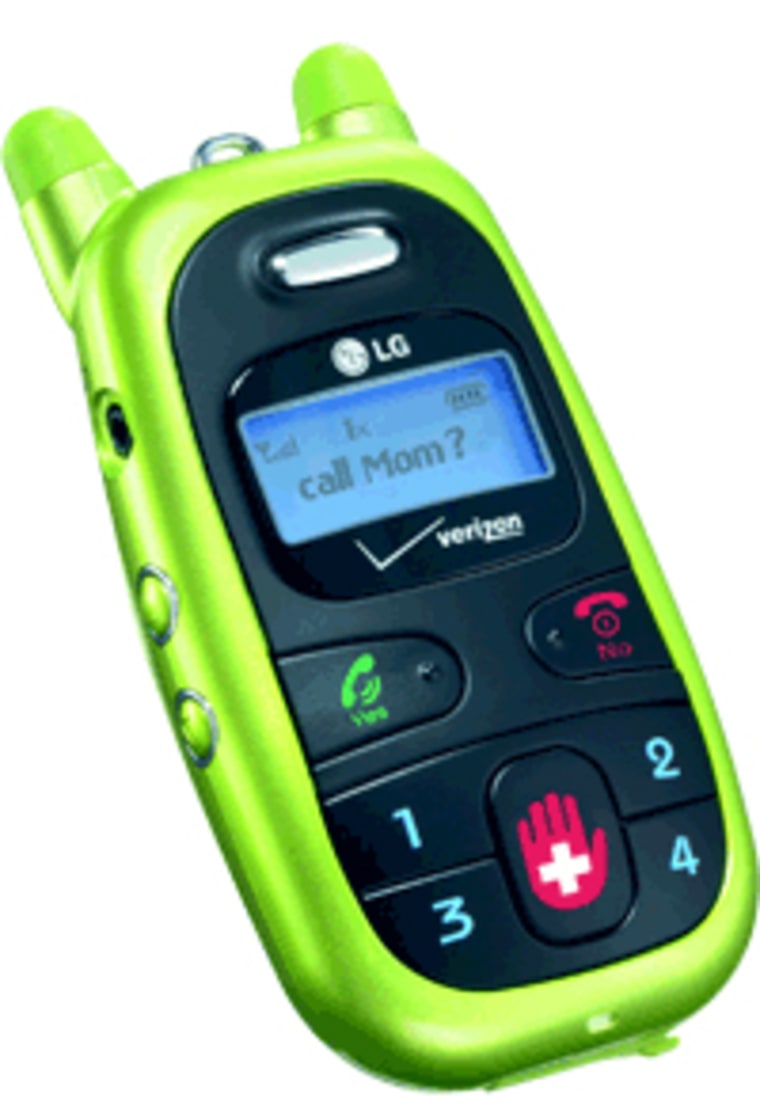 Migo is made to use Verizon's optional Chaperon service that lets parents track the phone in real time on their handset or PC. For an additional charge, parents can set up boundaries for where the child can go. If the phone leaves the designated area, a text message alert will be sent to the parent's phone. (Only certain adult handsets are capable of using this service.)
Mrs. Laskowski said the Chaperone service worked great. "I could see where they were when they were not home and I knew they could call if there was a problem," she told me.
Erin Powell also gives the Migo high marks. She likes the parental controls that limit outgoing and incoming calls and how many minutes can be used.
Mrs. Powell says her 6-year-old son, Tyler, "really loved it" because it's easy to understand. But her 9-year-old daughter, Lorna, would rather have a normal cell phone.
The Migo phone is $49.99 with a two-year service contract. The Chaperone service, which lets you locate the Migo phone via handset or PC, must be activated by a Family Share account, which is $9.99 per month. Chaperone with Child Zone, which allows you to locate your family member's phone and get alerts when they enter or exit a specific area costs $19.99 a month.
Disney  Mobile
Everyone agrees this is the "coolest" phone of the bunch, because it's a real LG flip phone. Disney Mobile is targeting an older market, kids age 11 to 15.
The phone has lots of bells and whistles, including a color screen, camcorder, and camera with flash. Kids can download games, customize ring tones and display screens. The exterior display shows the time and caller ID. It even has voice-dialing.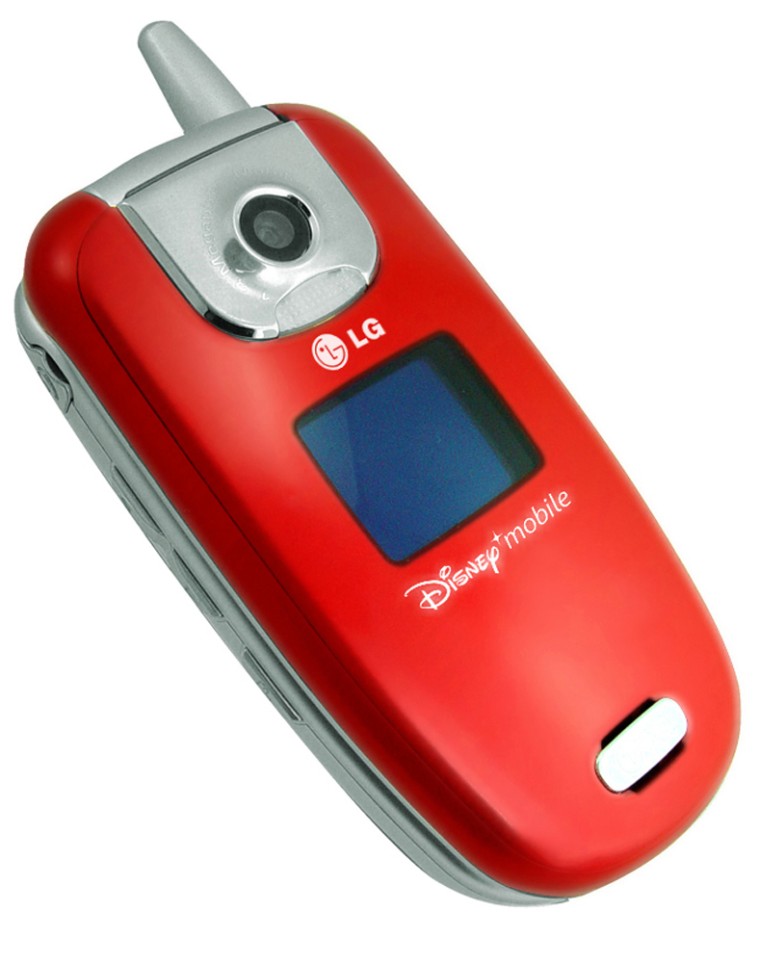 The Disney phone was tops at the Carlson household. "It was just a cool phone," Lisa Carlson says, "unlike the other phones that were either plastic or looked like toys."
Mrs. Carlson especially liked the "Family Alerts," text messages that were already pre-programmed into the handset. So with the push of two buttons her son Matthew could tell her "I'm running late" or "Ill be home soon."
Parental controls let you restrict the numbers the phone can dial and receive. You can also limit the hours of the day and days of the week the phone can be used.
With the Family Monitor feature, you can set a monthly allowance for voice minutes, text and picture messages, and downloadable content. When the limit is reached, both you and your kid are alerted. Then you can decide what, if anything, to do.
Like the Migo, the Disney phone uses GPS technology to let mom or dad locate their kid's phone online or on their handset whenever they want.
Disney Mobile phones are available at retailers across the country or online at http://disneymobile.go.com/disneymobile/home.do . The Red Disney Mobile Phone (DM-L-200) is $49.99 with a two-year contract. The Silver model (DM-P205) is $99.95 with two-year contract. Various plans are available, including a Kid Starter Plan with 200 minutes for $24.99 that does not include nights and weekends.
TICTALK by Enforma
This phone looks rugged, like a jogger's stopwatch. It's designed for kids age 6 and up and comes loaded with five educational games from LeapFrog, including Hangman, Math Defender and Monkey Math.
The TicTalk doesn't have buttons. It uses a rocker switch instead. You scroll through the numbers in the phonebook and push in to dial. Some kids found it very easy to use. Others had a hard time getting the hang of it.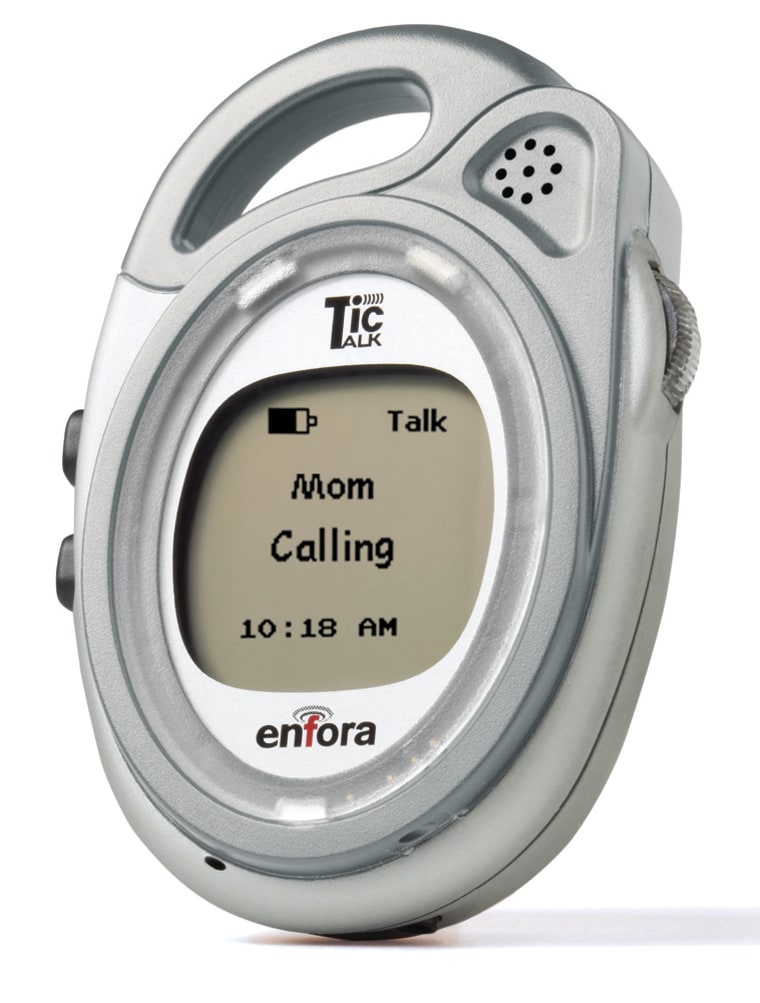 Parents go online to add or delete numbers and to adjust parental controls. You can decide which calls are allowed through and what times of day you don't want the phone to ring.
The TicTalk was Joan Griswold's favorite phone. She actually liked the fact that "it looks like a kid's cell phone." It was simple enough for both her 6-year-old son, Nolan, and 8-year-old daughter, Stella, to use.
Mrs. Griswold also liked those LeapFrog games. At first she thought they would be "a time waster or a battery waster." But she found they could be used as a homework tool. She'd program her daughter's spelling list, so when Stella played Hangman, she used the words she had to learn that week.
The TicTalk is $99 and available online at http://www.mytictalk.com/LeapFrog/ . It uses pre-paid phone cards. There is no activation fee. Coverage is limited.
Cingular Firefly
The Firefly was the first major phone specifically made for kids -- available since the spring of 2005. It's clearly the most simplistic of the bunch, designed for very young children. Those 5 and up in our test families were able to use it.
There are two programmable buttons on the front. One has a picture of a man; the other has a picture of a woman. There's also a phone book that can hold up to 20 additional numbers.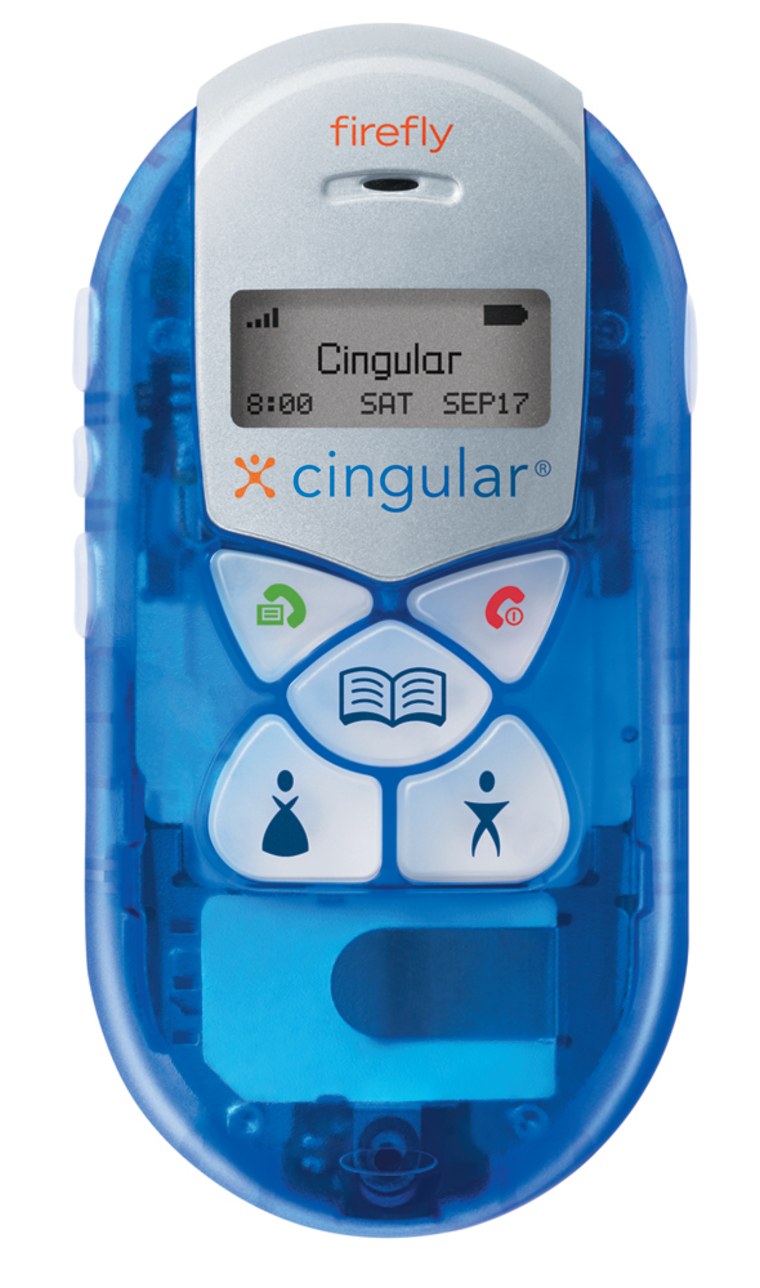 Parents can set the phone to reject any incoming calls from numbers that are not in the phone book. And since there's no keypad, there's no worry about outgoing calls.
When the call comes in, the buttons on the front light up and the phone plays one of 10 ring tones the child selected. They can also chose from various on-screen animations.
The Firefly can be programmed online or via the handset. Several parents told us making a call to a number in the phone book was a bit "complicated" for the kids.
This phone is all plastic and seems to have a less rugged design than the other phones. All of the parents wondered how well it would hold up.
The Cingular Firefly is $34.99 with a two-year service contract and after a $25 rebate. This phone is only available from the Cingular eStore.(http://www.cingular.com/)