/ Source: The Associated Press
A couple accused of forcing some of their 11 children to sleep in cages cried Thursday when their adopted daughter testified that she missed her parents and still loved them.
The visibly frightened child spoke timidly, giving mostly one-word answers to questions posed by attorneys.
She testified during cross-examination that Michael and Sharen Gravelle were good parents to her and her siblings.
A couple of jurors teared up as well when the girl, one of the children who did not sleep in a cage, said she was upset that she no longer saw the Gravelles. Unlike many of the other adopted children, who suffered from problems such as fetal alcohol syndrome, she did not have special needs.
The Gravelles are charged with 16 counts of felony and eight misdemeanor charges of child endangerment. If convicted, they face one to five years in prison and a maximum fine of $10,000 for each felony count.
The children ranged from age 1 to 14 when authorities removed them in September 2005 from the home in rural Wakeman, about 60 miles west of Cleveland. The court has prohibited the media from identifying the children or referring to their ages.
The youngsters were placed in foster care last fall, and the couple lost custody in March.
Another daughter who did not sleep in a cage said Wednesday that she is still angry with the Gravelles, parents she said she once loved because they were all she had.
"Just the thought of them getting away with stuff that they shouldn't get away with," she said. "Everything they've done to us."
She concluded her testimony Wednesday saying she believes that the Gravelles home-schooled them to keep them from telling others about the way they were treated.
She said some of the children would be sent to their cages — a term she said her parents occasionally used — when they misbehaved.
The Gravelles say they built enclosures to protect their special-needs children from themselves and each other. They deny abusing them.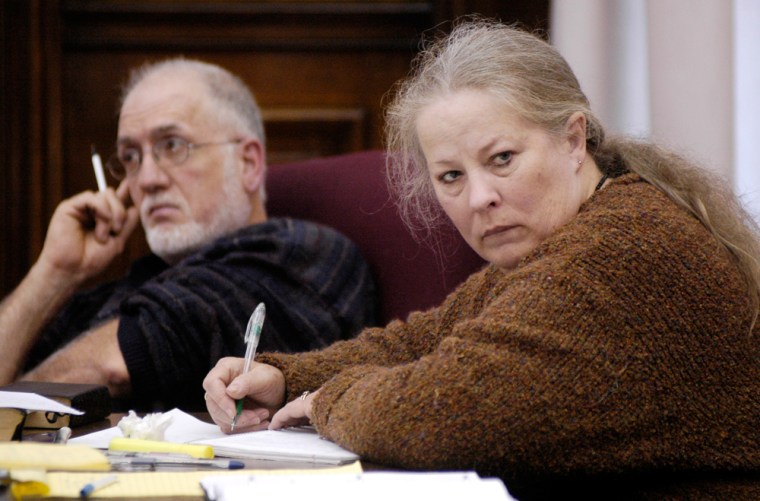 The Gravelles are not accused of abusing the girls who testified Wednesday and Thursday.
A boy who had been adopted by the Gravelles admitted to being a violent child who used to throw objects and bully the other children.
He told the jury Wednesday that he was sent to a cage for weeks at a time for punishment.
The Gravelles have said the children were known for lying and exaggerating. During cross examination by defense attorneys, the boy at times became confused and would say something, only to change his mind a few minutes later.