/ Source: Forbes Traveler.com
Matthew McConaughey and Lance Armstrong like to spend a lot of time together, which has turned a few heads. Do guys ... do that? "They think we're these overgrown frat guys, but we all have those kinds of relationships," Armstrong recently told the press. "And 'relationship' isn't a bad word. I mean, we all have buds, we all take guy trips."
They're called "mancations," and McConaughey and Armstrong might look into trying one just northwest of their hometown, Austin, at Horseshoe Bay, a luxury resort alongside Lake LBJ, which has a private jet center, three championship golf courses, a full-service marina, a cigar-smoking Yacht Club, 12 tennis courts, three pools, three restaurants and a 349-room Marriott.
Think of mancations as a "guys' night out," only instead of taking a cab downtown, you take a jet cross-country. Or imagine a bachelor party where nobody has the buzzkill of impending marriage on their minds. It's a way to revive frat-house antics for soccer dads, cubicle pals or college buddies, and that attitude is reflected in the places these vacation packages pop up — Vegas over Venice, a ride in a racecar instead of a hot-air balloon.
Mancations are just a new label on an old tradition. In fact, you might have even already taken a mancation. Camping trips, ski weekends, or even a group of guys heading out of town to catch a ball game all qualify. Of course, hotels don't make much money off backpackers in Yosemite and Yellowstone, so they've created luxury packages for men who want to be manly as well as air-conditioned.
The word "mancation" was popularized when Vince Vaughn used it this summer in the flick "The Breakup," but it's more suited to Vaughn's better-known "Swingers." The idea is to mix a macho city (Vegas, Chicago, Boston) with macho activities (racing, fishing, , skiing) and lots of macho ego-stroking (, , concierges).
The Copley Plaza in Boston, for example, has an "Entourage" package based on the HBO show about four Hollywood buddies; you and three guests stay in a two-bedroom suite on the hotel's private floor, use the private club and have the concierge wait on you hand and foot. To hammer home the message, you also get — as part of your two-night, four-person, $3,000 package — the DVD set for the first season of "Entourage." For even more luxury, Rocco Forte's Brown's Hotel in London and Hotel Astoria in St. Petersburg, Russia (where "Goldeneye" was filmed) offer an unofficial James Bond package, complete with caviar facials.
"We've had spa packages for women for years, so we thought we should have something similar for men. It's 50 percent of the market that hasn't been looked at until recently," says Ron Molko, developer at The South Regent in Miami, where poker packages can include penthouses, 24-hour butlers and chauffeured luxury cars (Mercedes, Bentley, Lamborghini, Porsche).
Not that mancations are totally without women. "Single women call us up to be at the hotel when mancationers are around," says Molko. "I don't want it to sound like hookers, but these are just women who are attracted to a higher-quality client, a higher-quality man. These are packages that run, bare minimum, $3,500 for a three-night weekend. And that's a certain type of guy." International options are less subtle; Costa Rica's Hook & Hooker offers mancationers fishing with Cuban cigars and "after-fishing action."
The general appeal is a kind of thoughtlessness on the guys' part. "If you're a guy, you don't want to take the risk of being in charge when you're not sure how to plan something; you don't know the city like you're used to. So we can just get called and set it up for them when they don't have to think about it," says Matt Lintner, who runs entertainment packages with his college and high school buddies at Three Headed Productions in Chicago.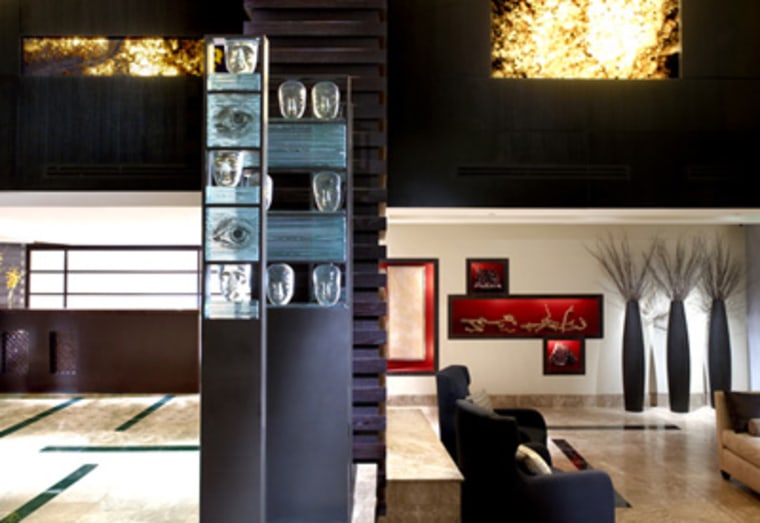 "We can handle you getting into nightclubs — no line, no wait, no cover. Guys fly by the seat of their pants a little more. But when you put together something like this and realize how much you can get without having to put any thought into it, it's great. It's like finding a barber or a tailor or getting your dry cleaning done. Why would you plan it yourself after you've had it taken care of?"
We've scoured the globe in search of the best bachelor weekend packages, and come up with a definitive list. Let your inner frat boy loose.