/ Source: Forbes Traveler.com
The Draw
• A vast, exhilarating cultural epicenter with architecture for all, from picturesque colonial villages to towering urban blocks.
• Historic heavyweights: Aztec pyramids, colonial castles, Latin America's oldest cathedral and one of the best anthropology museums in the world.
• A fresh, flourishing art scene in the Condesa neighborhood is attracting a new urban elite -- as well as swank bars, hotels and cafes.
The Scene
The impression of Mexico City as a smoggy, lawless place might keep your average American traveler away, but locals and more intrepid adventurers have long known Distrito Federal ("D.F.") to be one of the most vibrant places in the world. For those who can embrace a bit of chaos, the city can come to feel like the secret Paris of North America -- as artistically thriving, as romantic, as bohemian. But the city's charms won't be secret for long. With ex-New York City mayor Rudy Guiliani onboard as "crime consultant," crime has fallen 50 percent in the last decade, and a hip, emerging art scene in Condesa is drawing a new wave of fashionable elite to its tree-lined streets and designer hotels.
To Be Seen
• Polanco is the Beverly Hills of Mexico, only more pedestrian-friendly. Chic restaurants, sweeping mansions, guarded embassies and five-star hotels fill this upscale area, nestled alongside Mexico's answer to Central Park: Bosque de Chapultepec, where you will find many of the major museums.
• Coyoacan and San Angel are romantic former villages with cobbled streets, craft boutiques and cafes, centered around bustling little artist-filled squares. Here's where you'll find the Frida Kahlo house.
• The gallery-packed Condesa and Roma neighborhoods are fast becoming the Soho of Mexico City, only prettier -- thanks to Art Nouveau architecture and tranquil parks.
For The VIP
• Tours here are notoriously hit-or-miss. Most luxury hotels will book you a private car with English-speaking guide by the hour or day, which sometimes costs less than the organized tours. Four Seasons also offers weekend tours with noted cultural experts, included in the price of the room.
• D.F. is a great place to catch live sports you might not be able to see at home. Consider a bullfight at Plaza Mexico, the world's largest bullring (November to March), soccer at Estadio Azteca (book in advance for major games) or top-notch pro boxing at Salon 21.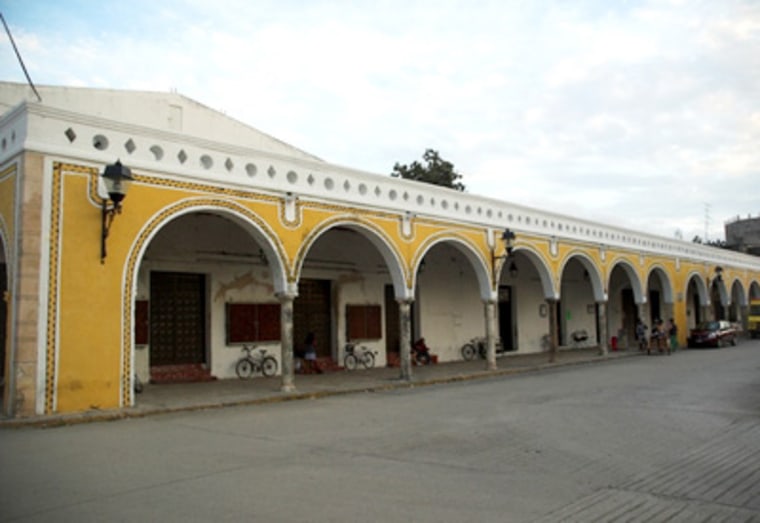 • Lush surrounding areas offer great adventure activities for those who want to escape the urban chaos, but finding a good adventure travel agency can be hard. For a weekend of whitewater rafting, rappelling or biking, check with Río y Montaña.
Overrated
The increasingly tacky Zona Rosa neighborhood, often recommended by guidebooks as the center of nightlife, is a tourist-filled, tourist-priced smattering of restaurants and shops.
Underrated
Museo de Dolores Olmedo. While Frida Kahlo and Diego Rivera's former Coyoacan home can be packed with visitors, much of their work can actually be found in this elegant estate, the home of Rivera's former lover -- philanthropist and art collector Dolores Olmeda.
Don't Miss
Museum of Anthropology. The building itself is visually stunning, not to mention the world-class collection inside.

When To Go
More than a mile above sea level, D.F. is temperate year round. Summer brings afternoon rains, but cleaner air. October is the greenest and cleanest month.