/ Source: The Associated Press
A rocket carrying satellites for the Air Force and NASA is set to blast off Monday from the Virginia shore in the first launch from the mid-Atlantic region's commercial spaceport.
The site is one of a handful of federally licensed launch centers in the nation.
The Mid-Atlantic Regional Spaceport has three more launches scheduled for 2007 and eventually could send supplies to the international space station or even tourists into space, said director Billie Reed.
The Virginia Commercial Space Flight Authority, a state agency, built the launch pad in 1998 on land leased from NASA's Wallops Flight Facility, which has been launching research rockets since 1945. Maryland later joined the commercial venture.
The Air Force will pay the spaceport $650,000 for the launch.
The Air Force's TacSat-2 satellite will test the military's ability to transmit images of enemy targets to battlefield commanders in minutes — a process that currently can take hours or days.
The Air Force envisions a system that would allow commanders to send questions directly to a satellite and receive an answer "before the satellite passes back over the horizon," said Neal Peck, manager of the project.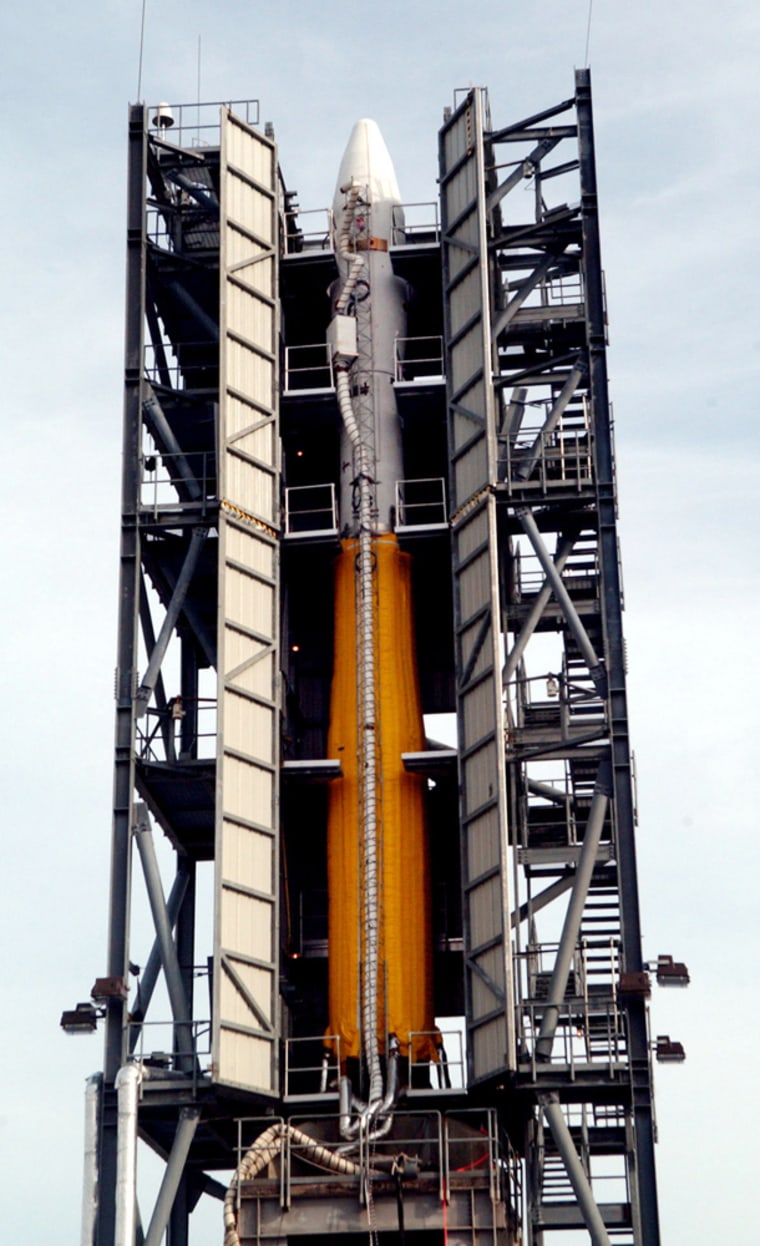 The Minotaur I rocket also will transport NASA's shoebox-size GeneSat-1 satellite, which carries a harmless strain of E. coli bacteria as part of an experiment to study the long-term effects of space on living organisms. The results could be useful for NASA's mission to Mars.
California has two spaceports licensed by the Federal Aviation Administration. Florida, Alaska and Oklahoma have one each, and New Mexico intends to seek an FAA license for a seventh spaceport. The FAA also has cleared Blue Origin, a venture owned by Amazon.com founder Jeff Bezos, to conduct rocket tests from Bezos' ranch site in Texas — effectively making the site a privately owned spaceport.
This report includes additional information from MSNBC.com.