/ Source: The Associated Press
The sketch of the woman who snatched baby Bryan Dos Santos Gomes at knifepoint is plastered everywhere amid the mobile homes at the Tropical Trailer Park.
It is tacked to light poles, pasted to stop signs and taped on the windows of neighbors' cars and trailers in this working-class southwest Florida neighborhood.
At the center of it all is Unit 43, a worn trailer where Maria Fatima Ramos Dos Santos, 23, and Jurandir Gomes Costa, 26, were raising their newborn son. Bryan was kidnapped Dec. 1, possibly because his Brazilian parents failed to pay a debt to smugglers who brought them to America two years ago, police said.
The couple have transformed their Ford Explorer into a rolling wanted poster. Its windows are covered with snapshots of Bryan and the sketch of the suspect.
"We think someone is going to see her and is going to contact us," Ramos told the Naples Daily News on Monday. "I have faith in God that my baby will be back."
Family owed money
The Brazilian parents acknowledge they owed "coyotes" — human smugglers — a few hundred dollars, but they said they believe it's unlikely the men were behind the kidnapping. They haven't explained why as police continue to say their pursuit of a human smuggling ring is the strongest lead in the case.
Police Chief Hilton Daniels said the couple has been very cooperative. The FBI agreed. But they declined to say what the couple has told them, citing the ongoing investigation.
Investigators initially said the suspect was a woman looking to steal a baby to claim as her own. Police announced the new direction in the case on Saturday.
"We do not want the public to believe we have a deranged woman running around Lee County kidnapping babies if we have another motive," Daniels said. "Are we ruling that out totally 100 percent? No. It could very well be that way. But we believe right now the motive is smuggling."
Police said the boy's mother, accompanied by another woman and her baby, were approached Dec. 1 by a woman driving a sport utility vehicle. The women agreed to give directions and got into the SUV with their children, police said.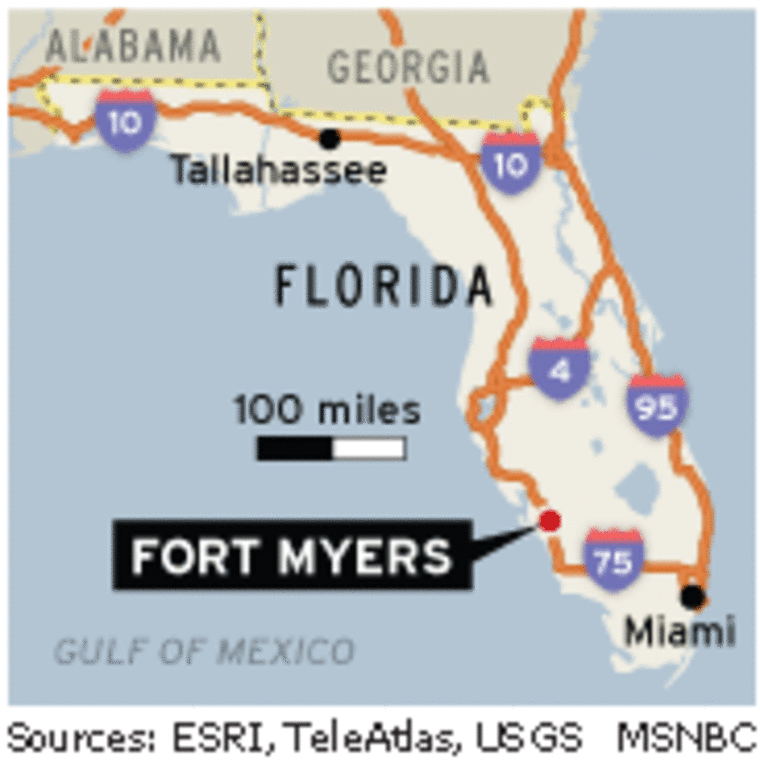 The driver later forced the other woman and her child out of the SUV, police said. Ramos was released south of Fort Myers but the driver kept the baby, authorities said. Ramos said she was threatened with a knife.
Daniels said Tuesday a task force of local, state and federal investigators have received more than 300 tips so far. Most were dead ends.
A $21,000 reward is being offered for Bryan's safe return.
"The investigation has not stalled. We have not stopped. We have not slowed down," Daniels said.