/ Source: Forbes Traveler.com
Tom Cruise and Katie Holmes did it with wildly-publicized extravagance in a 15th-Century Italian castle, while Bill and Melinda Gates preferred the low-key intimacy of a private Fijian island. Nicole Kidman and Keith Urban returned to their native Australia to take their vows, and Pink headed to Costa Rica with Corey Hart.
Celebrities and the well-heeled have been seeking out exotic wedding destinations for years, and these days the trend is catching on with the masses. According to a recent study by The Conde Nast Bridal Group, approximately 16 percent of first marriages take place in a far-flung destination. Include second marriages and that figure jumps to 60 percent.
These days a destination wedding can be a way to save money. The cost of a traditional wedding in a big city like Los Angeles or New York might start at around $40,000, while a ceremony in Mexico or the Caribbean is more likely to cost $5,000 to $8,000. Many couples designate a portion of those savings toward defraying the costs of the trip for their guests.
Renowned wedding planner Sasha Souza says that while couples who plan a destination wedding may invite fewer people, they are putting greater effort into entertaining the whole wedding party in order to create a more memorable, highly personal event. "Everyone has been to a luxury hotel but a destination wedding is something special," she says.
Quentin Carmichael Jr., President of DestinationWeddings.com, cites our increasingly mobile society as another reason for the rise of the destination wedding. "It's rare that a boy marries the girl next door," he says. "These days you're much more likely to meet your spouse at college or while making a career move to a new city. If the bride is from New York and the groom is from California, an easy choice for a destination wedding is Mexico, enabling both families to meet in the middle."
Many couples opt to create their own "From Here to Eternity" moment by marrying at a beach resort, and the most popular destinations — Mexico, the Caribbean, and Hawaii — are also some of the easiest to reach. Cabo San Lucas, which is close to Los Angeles, has attracted celebrities like Oliver Hudson (Kate's brother), who married Erinn Bartlett at One & Only Palmilla Resort, and former National Hockey League star Brett Hull, who chose Esperanza.
Fiji has seen a recent surge in popularity since Tory Spelling's well-publicized nuptials there in May 2006. For the ultimate in seclusion, Theknot.com Editor in chief, Carley Roney, recommends one of Fiji's private islands or Qamea Resort & Spa. This lush resort on one of the remote northern islands has wonderful scuba diving and only 15 cottages.
The Caribbean has long been a wedding destination of choice for East Coasters. Jennifer Garner and Ben Affleck married in Parrot Cay off Turks and Caicos. In The Bahamas, Harbour Island's Pink Sands beach was a favorite among the wedding planners we spoke to.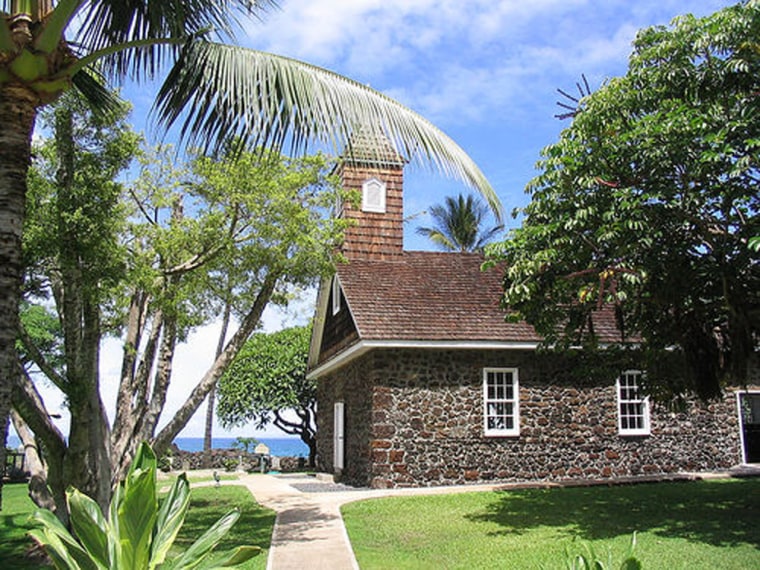 Of course, not everyone wants to get married on a beach, and the number one choice for couples who prefer terrific food and wine in an old world setting is Italy. Rome is popular, as is the Amalfi Coast, with its whitewashed buildings and breathtaking views over the Bay of Naples. The castles of Ireland, Scotland, and England are other popular European wedding destinations.
Whether you're seeking an intimate affair on a secluded, private beach or a glorious splurge in a 15-century Italian castle, the world is full of perfect wedding destinations — we've narrowed down the choices to the top ten.