/ Source: Forbes Traveler.com
Madonna and Guy Ritchie; Ashley Judd and her husband, Dario Franchitti; Pierce Brosnan and his wife, Keely Shaye Smith; even Tom Cruise and Nicole Kidman (when they were still married) did it: stayed in castle hotels.
The first two couples tied the knot at Scotland's Skibo Castle, while Daniel Craig's predecessor as James Bond did the same at Ashford Castle in Ireland. And Cruise and wife number two vacationed at the Chateau de Bagnols, in the heart of France's Beaujolais country.
But you don't have to be a celebrity to stay at one of the many castles around the world that now welcome paying guests to enjoy the pleasures of the manor.
Natasha Fekula, a 35-year-old New York attorney, is one traveler who had this experience: She stayed at Devi Garh, an 18th-century fortress-palace in Rajasthan, India, in November.
She said it was her "favorite hotel" of any she had ever visited.
"The fort itself is beautifully restored, the interiors were incredibly minimal, very chic, and the view from my room was amazing. I had the best bubble bath of my life there in a very dramatic, sunken marble tub. I miss it--leaving there broke my heart," she said.
"People want the ambience, the luxury, capturing a bygone lifestyle of a maharajah or European nobility," adds Pallavi Shah, owner of Our Personal Guest, a custom tour operator in New York. "There are fantasy aspirations there. And a castle can capture the nuance of a destination, which a hotel regularly doesn't."
Not surprisingly, many European countries--particularly France, Scotland, Ireland, Austria and Germany--have castles that have been converted into hotels, as does India. Some, like the Chateau de Bagnols, date back to the Middle Ages, while others, like the Chateau des Crayeres, built at the turn of the 20th century, are far more modern.
Regardless of their age, the top castles today are often bastions of luxury: The 21 painstakingly restored guest rooms in the Chateau de Bagnols are furnished by such famous purveyors as Raynaud, the fine French Limoges porcelain manufacturer, and Liddell, the maker of Irish table and bed linen. And the Schloss Fuschl, a lakeside castle outside of Salzburg, Austria, offers everything from a 12,000-square-foot spa featuring anti-aging and Asian therapies, to the services of a master fisherman, who takes guests on excursions.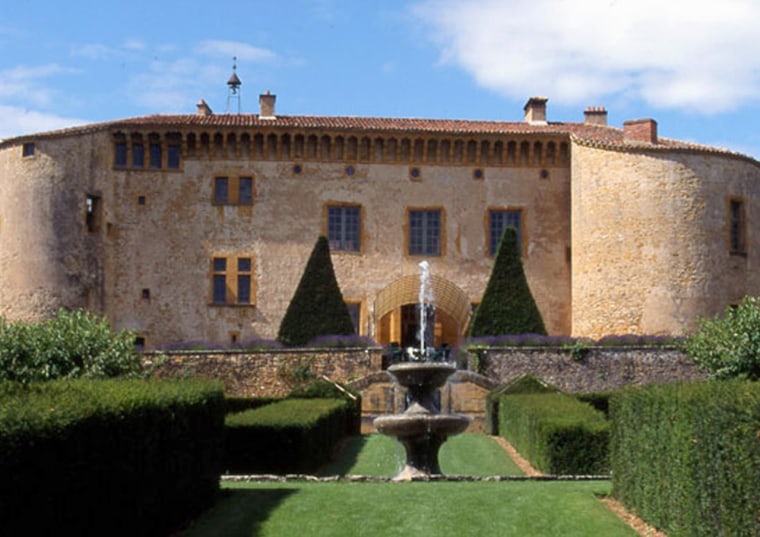 To find the castle most suited to your taste and travel needs, Shah recommends checking out hotel marketing companies like Relais and Chateaux and Small Luxury Hotels of the World, both of which represent many of the finest small castles.
"Relais and Chateaux has one of the easiest rating systems, and, almost by default, if a castle is in there, it will have a certain quality and style," says Shah, who also suggests reviewing historic hotel listings from groups like Italy's Abitare la Storia.
Albert Herrera, vice president of hotels and resorts for Virtuoso, a consortium of high-end travel agencies, also advises speaking to travelers who have stayed at castles and asking a lot of questions. "You need to figure out your comfort level, because castles can be overwhelming sometimes, too medieval. Find out what there is to do during the day and after hours, how they're serviced and if bringing your family is appropriate, if that's important," he suggests.
Another tip from Herrera: Consider staying in a castle during the off-season.
"If you stay in a castle during the winter, it's like getting your own lodge, cold but perfect," he says. "You get an authentic experience. Just bring your kilt."
And don't forget your underwear.
To help you find your perfect castle, we've compiled a list of some of the world's best, from northern Europe to central India.