You've already paid for the plane tickets, the presents and the hotel — but make sure to leave a few extra bills in your wallet for the airport parking.
How much? That depends on which airport.
Unlike plane tickets, which can vary wildly in price depending on when you buy them — and often skyrocket over busy travel periods like the holidays — airport parking is a stubbornly consistent expense. Within a particular airport, there aren't often seasonal deals or parking "specials." And while some U.S. airports charge far more for parking than others, that internal rate is determined in advance and constant for years.
Except, of course, when it isn't.
This past November, Miami International Airport increased its short- and long-term parking rates for the first time in nine and three years, respectively. Short-term parking went from a daily maximum of $25 to $30. Long-term rates, more relevant for holiday travelers who need a safe place to keep their car during their vacations, went up from $12 to $15; that's a hefty 25 percent increase for a week of parking.
"The rate increases were made to stay on pace with the growth factors of the local economy," says Greg Chin, a media relations manager at the Miami-Dade Aviation Department. "Even with these increases, MIA's parking rates remain competitive with rates at major U.S. airports."
During the course of increasing their parking rates, MIA conducted a survey of major U.S. airports and collected information on the price of parking at each one. Working from the MIA study, Forbes.com has compiled a list of the Most Expensive Airport Parking in the U.S. (The airports MIA included in the study were chosen based on two factors: geographical proximity to MIA, and similar passenger volumes and ratios of international to domestic travelers to MIA.)
And if 25 percent sounds like a big hike, it still didn't even put Miami in the top 11 most expensive U.S. airports for long-term parking. To compile our list, for each airport, we updated the long-term parking prices that MIA had recorded in February 2006 — most had gone up since then — and calculated the cost for a week of long-term parking. In each case, we eliminated needlessly extravagant options, like valet, and chose the maximum daily rate for long-term parkers.
At the most expensive airport on our list, Chicago O'Hare, long-term parkers willing to pay to be closer to the terminal could end up paying $350 for a week; the daily rate, at the ground level, is $50. According to an airport spokeswoman, ground-level parking is intended primarily for a quick trip to pick up a passenger, since the lot is situated by the arrivals terminal. Just one elevator ride up, on the second floor, long-term parking costs $25 a day.
Bargain-hunters flying out of Seattle-Tacoma airport in Washington, on the other hand, pay only $99 for a week of parking under a reduced weekly rate plan, introduced in 2005 — a 55 percent savings over a week at the normal daily rate of $22.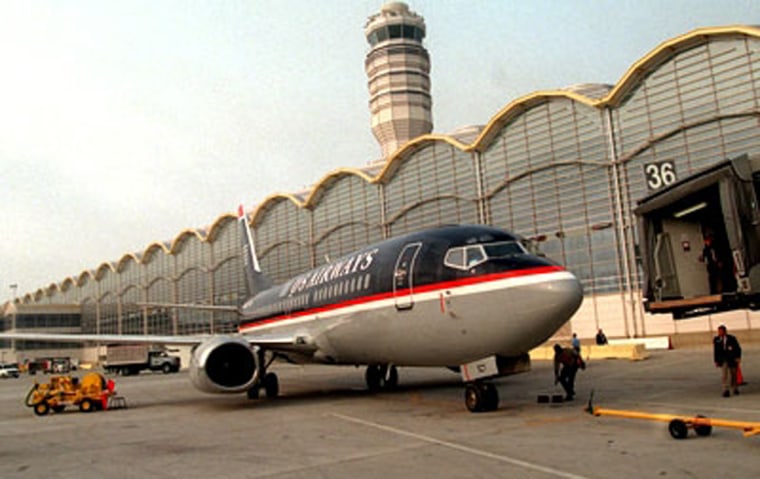 So why are long-term parking rates at U.S. airports more fickle than a five-year-old's Christmas list? "Some airport parking rates are determined by contract," says Pat Gleason, vice president at the Portland, Ore.-based Center for Airport Management. "At other airports, the average parking rate has to equal or exceed that of competitive airports around a specific formula. And some airport parking pricing is driven by the market. The greater the demand for on-airport parking, the higher the rate."
Increases in parking costs can be related to rising energy costs or the construction of a new garage, Gleason adds. What's more, many garages pay for extensive busing operations to get passengers from one place to another, which require energy and labor. But generally speaking, there is a significant premium associated with airport parking. At most airports, "Parking is the largest non-aviation revenue source," says Gleason, although he won't reveal exactly what percentage of gross revenue parking profits constitute.
And with the busiest travel season of the year upon us, that makes for a very merry Christmas for airport parking garages across the U.S.