/ Source: The Associated Press
A fire erupted in a wedding tent in eastern Pakistan, triggering a stampede and the collapse of a wall that killed 27 women and children, police said Sunday. The bride was among the dead.
More than 30 other people in the wedding party were injured late Saturday night in Jhok Utra, a village about 290 miles southwest of the capital Islamabad, area police officer Khadim Hussain Khadim said. It was not known if the count of those injured included some people who later died.
Heat from high-intensity lights apparently sparked the blaze in a large canvas tent where more than 100 women and children, many singing wedding songs, were present, Khadim said.
Twenty women and seven children died, either from burns or from injuries suffered during the stampede or when a newly built brick wall collapsed on top of those trying to escape the fire.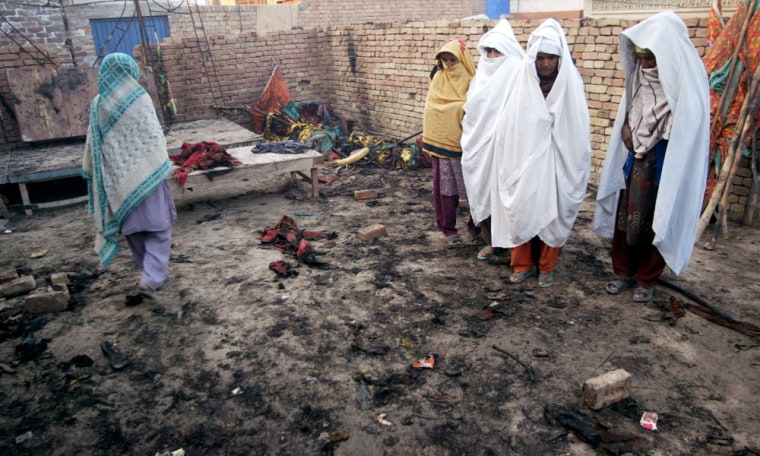 Khadim said those fleeing were forced to escape down a narrow street, and that the wall collapsed after many people were pushed against it.
The tent had been set up on the lawn of the bride's home, Khadim said. Men attending the wedding were in a separate tent that was not damaged.