A vacation in Venice or a summer in Santorini, Greece, might have been all the rage once upon a time. But if you want to really stump your travel agent, what about a jaunt up Mount Kilimanjaro, a hike through Machu Picchu, a visit to Easter Island or even a flight into outer space?
These remote destinations, and a handful of others, have increasingly come into vogue in recent years. Yes, they are difficult and expensive to reach--think multiday plane journeys through third world countries. And in some cases, they are uncomfortable upon arrival--acute mountain sickness is a common barrier to ascending Mount Kilimanjaro, for example. What's more, many aren't home to five-star hotels and world-class restaurants. But increasingly, the world's farthest corners are attracting travelers determined to get a new perspective on the globe--in some cases, literally.
One example? In 2009, Virgin's Richard Branson will introduce one of the first ever commercial space flights with Virgin Galactic. The three-hour trip will take place on SpaceShipOne, the craft which won 2004's $10 million Ansari X-prize for becoming the first private space craft to reach outer space twice in two weeks, and will depart from a remote section of the Mojave Desert. Travelers will spend several days preparing for the journey at a spa-like resort nearby, and the journey itself will rocket passengers 62 miles above the earth.
For the chance to experience weightlessness, see the earth from space and secure the ultimate bragging rights, Virgin Galactic passengers will pay $200,000 each. (The company says it is working to bring down the cost of future flights so that more people can experience them.)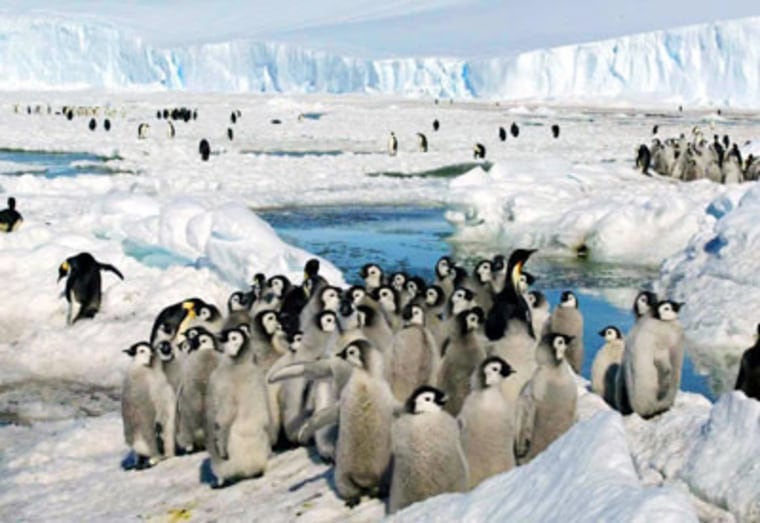 Of course, there are plenty of places right here on planet Earth that attract travelers determined to see something new and willing to pay for the privilege. Tour operators are clamoring to meet this demand, offering luxury tours of destinations from Africa to Antarctica.
"The appeal of these remote destinations is that they challenge us," says Tom Armstrong, corporate communications manager at Tauck World Discovery, a Norwalk, Conn.-based tour and adventure travel operator that offers trips on all seven continents. "Sometimes it's challenging in what it takes to actually get there, but always in the sense that these places force us to broaden our horizons and look at the world differently."
If travelers to the world's most remote locales are likely to come home richer in mind and experience, they'll be significantly poorer in other ways. Tauck's 16-day Antarctica and the Falkland Islands itinerary costs $8,990 per person, not including airfare, and their eight-day Galapagos Island tour is $3,040. An eight-day rail tour of Mexico's Copper Canyon, a stunning series of gorges near the Sierra Madre mountains, is $3,960. At Mountain Travel Sobek, an Emeryville, Calif.-based mountain travel operator, a 14-day trek to Tibet's Heavenly Lake could cost as much as $4,990, not including airfare.
Dollars aside, Forbes.com has compiled a list of 10 tough-to-reach locales and outlined the standard itinerary for travel from New York City to each. We also roughed out the potential cost based on currently available flights we found online. Pricing information was current at press time and subject to change.
The good news for those who stick to their tried-and-true travel destinations? Venice will be much less crowded this summer. Everyone will be in Antarctica.