/ Source: Forbes Traveler.com
Business travel columnist Chris Barnett recently enjoyed a bracing gin martini at the Dukes Hotel in London, but the bill was sobering: thirty two American dollars. "Now granted, there is a ritual where he makes it tableside like a Caesar salad, but if an American is picking up the tab, the shock is seismic," Barnett says.
The American dollar is being pummeled by the euro, and slaughtered by the pound. As of this writing, an American traveling in Europe can expect to receive roughly 75 euro cents for his hard-earned dollar, and a paltry 50 pence in the UK. Not helping the cause: regular inflation, and a phenomenon known as "euro creep."
Joe Brancatelli of the popular business travel Web site Joesentme.com notes that when most of the Continent converted to the euro in 2002, they were fastidious in their conversion pricing, but now prices are generally rounded upwards. So an Italian newspaper that may have cost 88 euro cents in 2002 is now a nice even euro.
The cumulative effects are being felt among American travelers of all economic backgrounds, including the affluent. "It's funny that, even though our clients might not see themselves as 'value' clients, most of them certainly are when the bills come in," said high-end travel agent Lisa Lindblad.
In London, it could be called the "one-to-one fallacy"; the list price is the same as back home (5£ lattes, 300£ hotel rooms), it's just that the actual cost is twice as much. Said Brancatelli, "I don't care how wealthy you are, you DO notice when you are in London and everything is twice the price. It's simply stunning — and noticeable because it does seem like a nice, round double-the-price thing."
Rudi Steele of Rudi Steele Travel concurs. "I just recently returned from an extended trip to London and the English countryside and found it very expensive indeed," he said. "London was hopping and quite upbeat and reservations at good restaurants have to be made weeks in advance. Arabs and Russians are spending big money and keep everyone busy and hotels full."
Granted, one has to distinguish between the very wealthy traveler and the merely ... wealthy. Julie Lemish of Rex Travel often deals with the former: "If they finally have the time and opportunity to visit Venice, and they have always wanted to stay at the Cipriani," she said, "then most are going to cough up the 1300+ euro per night for a nice room." That's $1,700 a night.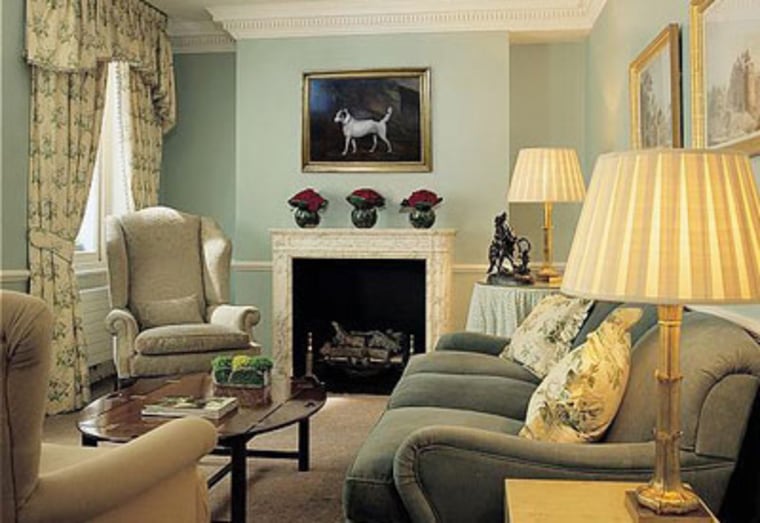 But while our friends across the Atlantic are descending on 5th Avenue in droves, many Americans have been forced to play a much cannier game abroad. Jody Bear of Bear & Bear Travel suggests looking for added values like airline or hotel upgrades, early check-in, or complimentary spa treatments. Steele also notes that several hotels in Europe have been showing pity on their beleaguered American clients, offering them more favorable exchange rates and discounts on extended stays.
Another option is to visit via a cruise — all the prices are in dollars, and it's much easier to predict daily expenditures. "Cruises to Europe have never been at a better value," said Anne Morgan Scully of McCabe Bremer Travel. "You are seeing Europe on the American dollar, and your hotel of choice can be a six-star luxury cruise line."
Then again, you can always just ride out the storm. Phoebe Weinberg of Greatways Travel says that many of her clients are skipping their annual jaunt to the Continent until the dollar is more favorable. And as Pallavi Shah of Our Personal Guest observes, "My thrust to many clients is to point out how strong the dollar still is in so many parts of the world ... in the east and India it still goes a long way."
Americans may also want to consider sticking to their own hemisphere. Tim Lefferts, author of "Make Your Travel Dollars Worth a Fortune," recommends Nicaragua and Argentina in particular. After all, isn't Buenos Aires suppposed to be the Paris of South America?