/ Source: The Associated Press
Yemeni authorities opened fire on boats filled with refugees fleeing the fighting in Somalia and at least 17 people drowned when one of the vessels capsized, the U.N. refugee agency said Thursday. About 140 people were missing.
The incident took place late Wednesday in the Gulf of Aden when four boats smuggling 515 people were spotted by Yemeni authorities, UNHCR said.
The authorities opened fire, causing two of the boats to try to escape, the agency said. Yemeni authorities were searching for survivors, the UNHCR said.
"I am deeply saddened by this latest tragedy involving smugglers' boats carrying desperate people across the Gulf of Aden," U.N. High Commissioner for Refugees Antonio Guterres said.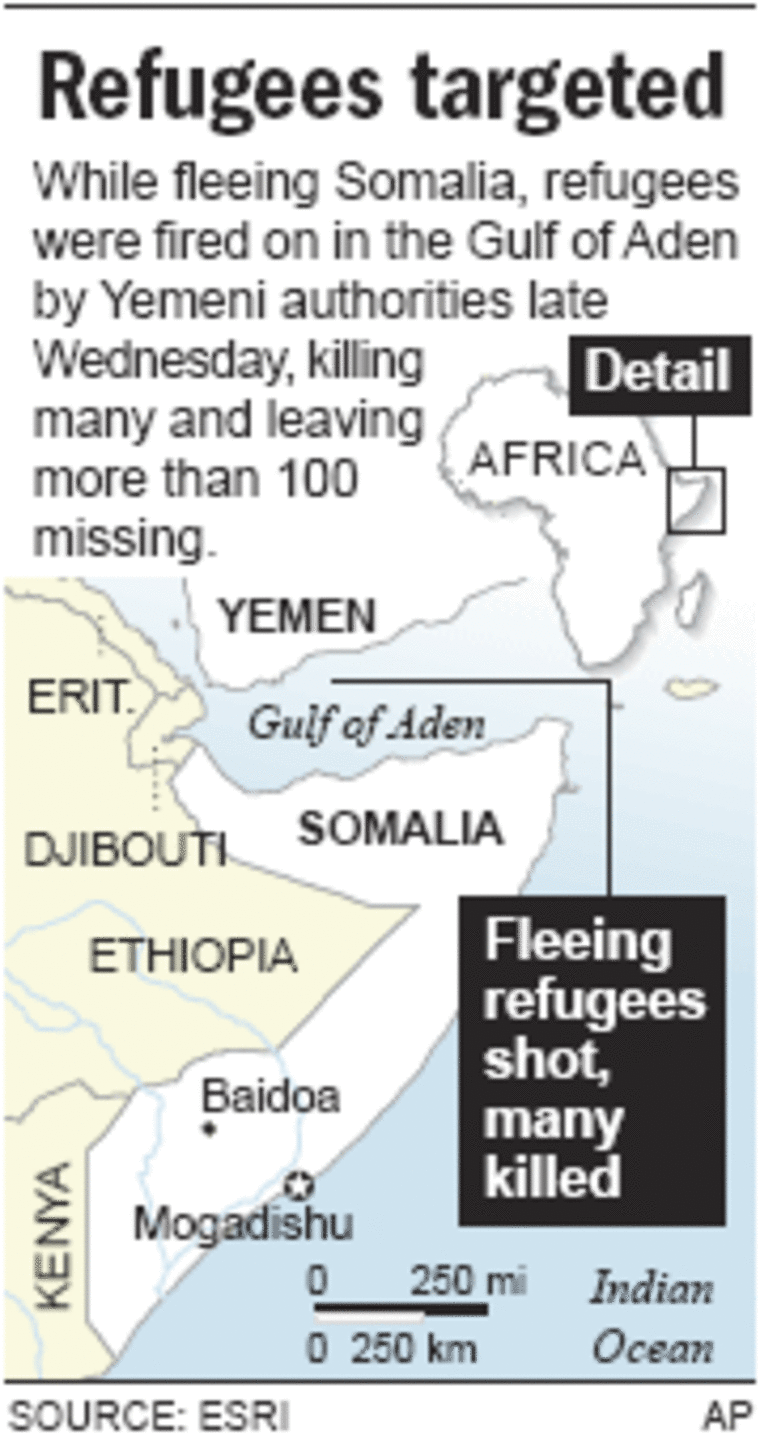 "Brutal smugglers continue to prey on the desperation of poor people fleeing persecution and violence and those looking for better economic opportunities elsewhere," he said.
The refugee agency said the Somalis claimed to be fleeing Baidoa and areas of central Somalia, where fighting between the Ethiopian-backed government forces and Islamic militias has escalated in recent days.
UNHCR said 357 surviving refugees were taken to its Mayfa'a reception center in Yemen where they were given food and medical assistance.
The agency said Yemeni officials claimed to have captured 17 smugglers.