Just how did authorities finally link the remains found under that mysterious cairn in the Arizona desert to Joy Risker, who'd gone missing months ago and miles away in San Diego? The answer is spelled DNA, but the process wasn't as simple as it might seem.
In Maricopa County, Arizona, where the badly decomposed remains and bones were found, the victim was known only as "Jane Doe."  Under normal circumstances, authorities do not gather DNA from unidentified bodies and create DNA profiles of them when they have no clue who they might be. They usually wait until they have at least an inkling of who the body might be, and are able to get a known sample of the missing person's DNA.
Thus, when the Arizona remains were found, detectives initially had to exhaust other avenues to identify her.
"Initially, we had thought that a forensic artist reconstruction would not be possible, because we had pieces of her face and they were disfigured and distorted and we weren't sure what we could do with it," says forensic anthropologist Laura Fulgitini.
Still, forensic artist Detective Bob Powers was keen to try. They pieced the skull bones together, used clay to fill in the missing pieces and recreate teeth. He came up with a sketch.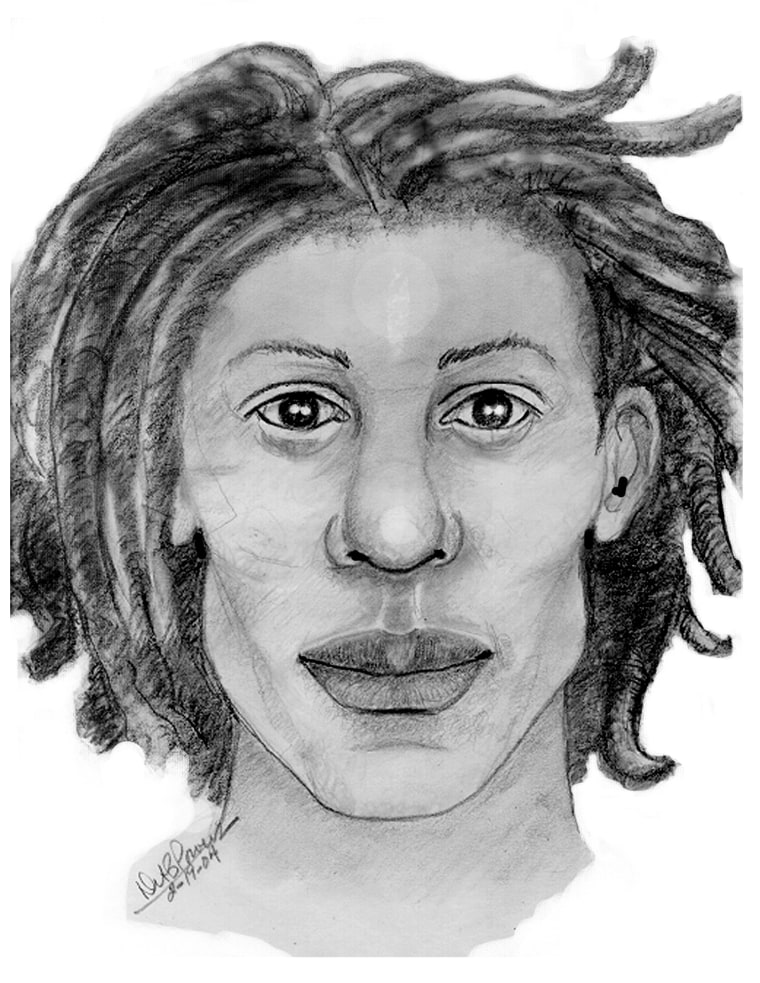 Then Powers just happened to see a missing person's flyer for a woman in California and thought he saw a resemblance between the woman in the flyer and the woman he'd drawn.  Investigators now had enough of an inkling of who it might be to justify the expense of a DNA profile.
They also solicited and profiled a DNA sample from that missing California woman's relatives in order to do the comparison. Unfortunately, there was no match. The remains found in the desert were not the woman in the flyer.
Case closed? No. There's a national DNA library called , or Combined DNA Index System. It's a database into which crime labs in all 50 states routinely submit the biological evidence from their case work. Sometimes, matches come up. Often, what happens is DNA found on a victim or at a crime scene ends up matching a suspect.
This was different. The victim was about to be identified, not the suspect. It turns out Joy Risker's DNA had been entered into CODIS by California authorities when she was missing.  Eventually the DNA profile from the Arizona remains hit the CODIS system, and bingo! A match.
--Charmaine Lewis, Dateline producer