/ Source: Forbes Traveler.com
It's just after 7:00 a.m. in southern British Columbia, and the sun has yet to rise over the jaw-dropping scenery surrounding the Sea to Sky Highway. You've woken up to the dulcet tones of your Sleeptracker Smart Watch, which monitors your sleep patterns to wake you up at just the right rise-and-shine moment. Winding north of Vancouver, your accomplice in the front seat is privately viewing a downloaded movie on his Archos 604 WiFi media player through a pair of Icuiti DV920 video goggles.
Thanks to the RaySat SpeedRay 1000 mobile satellite antenna installed on the roof, the other two buddies in the back seat are tuned into the Weather Channel. They're hoping to catch a report on the ski conditions in . But by that point, a man named Doug O'Mara will have already decided your fate.
O'Mara, the 55-year old managing director and part owner of Whistler Heli-Skiing, has been in the business over 20 years. He makes the go/no-go call each morning at 6:30 based on the weather, snow stability, visibility, winds, freezing levels and where he skied the day before. "I'm not gonna say we're perfect, but we've got a darned good idea about what's gonna happen."
As the 10 o'clock hour tolls, your helicopter lands and, as veteran skier Andy Bilbao puts it, "You step out and you're on top of a mountain ... with all uncut snow in front of you, untracked. It's the greatest thing ever."
And you're prepared for it. Your Audex Motorola Jacket streams appropriately pumping tunes out of speakers in its hood. Your Garmin Rino GPS tracks your location across a detailed basemap of the area (and can also send out distress signals in case of an avalanche). And an Innovus Solar Power backpack keeps everything juiced.
In order to handle a variety of conditions, equipment specialist Bill Ranson recommends Head's Monster I.M 77. "It's a great ski for someone who wants a one-ski quiver." Where these responsive skis excel is in adapting to different types of terrain — chops, bumps, trails and bowls — on the fly.
"The way it's designed is torsionally stiff, so it holds a really good edge when you're skiing at higher speeds." Ranson admits it isn't the best powder ski, "but it'll definitely give you plenty of float and you'll have a really fun time on it."
Let's also not forget the basics. To help minimize the underlying fear of getting caught in an avalanche, Doug Gilchrist with Mountain High Ski Patrol suggests that backcountry skiers arm themselves with not only a transceiver, but also a probe and shovel. "If your partner knows where you're at, but they don't have a shovel to dig you out, it's useless."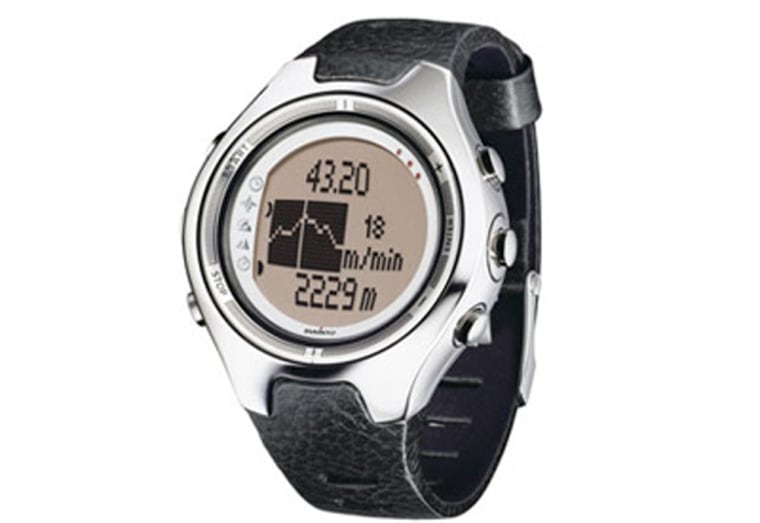 Half an hour before sunset, you finish your last monster run, pack it in and head back. With minimal energy left, you utilize two last lifesaving gadgets: Walk-EZ's Revolutions let you walk like an actual human in your ski boots, and their Ski-Shuttle saves your shoulders the burden of precariously carrying those skis back to the car.
After two decades as a mountain guide, Doug O'Mara still finds great pleasure in taking out two different kinds of groups. The first, "going out with friends and repeat clients, absolutely skiing our asses off, top to bottom, run after run in good powder." And the second, just the opposite, "going out with the intermediate group of first-time heliskiers who can't believe they've actually done it and it's the most thrilling day of their lives."
In addition to all of the gadgets mentioned here, we've consulted a variety of ski experts to generate a fantasy list of must-have tech toys for the slopes. Enjoy.