/ Source: The Associated Press
Europe's unseasonably mild winter is nothing to sneeze at. Or maybe it is. Experts warned Austrian allergy-sufferers on Wednesday that some species of trees are already flowering and about to release pollen — an annual phenomenon that's usually not a problem until well into spring.
In the Swiss and Austrian Alps, World Cup ski race organizers canceled training runs to avoid chewing up grassy pistes lean on snow and already damaged by rain and warm conditions.
Waiters in Vienna, where the mercury rose to 60 degrees — just edging out Rome's 59 degrees — put tables and chairs back out on the sidewalks. Bulgarians basked in the sun on balmy 62-degree Black Sea beaches.
Roses bloomed in eastern France. In the Netherlands, crocuses started sprouting and birds began nesting. And in Sweden, bears were finally hibernating — two months late — after the weather played havoc with their biological clocks.
With so much spring in the air, many Europeans wonder: Where's winter?
And more importantly, what's to blame: global warming, as many suspect, or just one of those extreme years that roll around every century or so?
"If people would just chat with their grandmothers, they'd probably hear that there have been Januarys before when they could sunbathe," said Helga Kromp-Kolb, an Austrian climate expert who doubts anything as sinister as global warming is the culprit.
Climate change "is a long-term development over decades and centuries," she said. "Individual events can never serve as proof."
London blooming
In suburban southwest London, where the temperature was forecast to hit 55 by Saturday, trees in gardens have broken into pink blossoms, making some neighborhoods look more like April than January.
Britain has already experienced its mildest autumn in over 300 years, and 2006 was the country's warmest year on record. The winter, however, may be moderated by the lingering effects of El Nino, which in Britain can lead to cooler, drier weather, Meteorological Office spokesman Barry Gromett said.
In the United States, much of the Midwest and the East Coast are going through a remarkably warm winter as well, with temperatures running 10 and 20 degrees higher than normal in many places.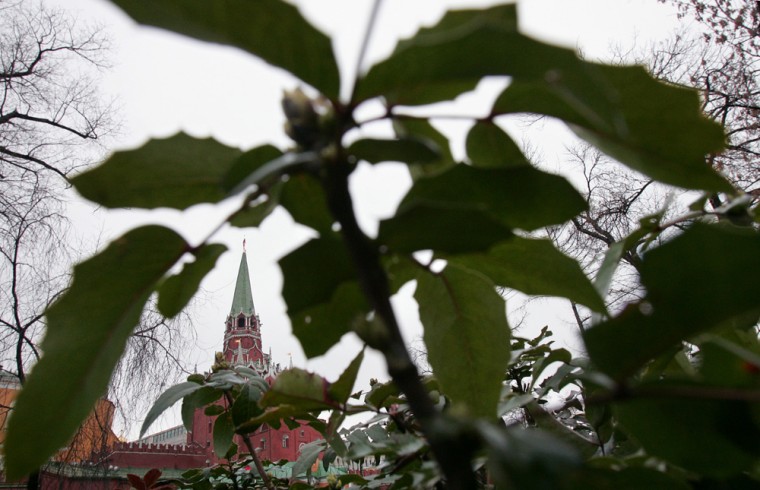 Underscoring how global warming remains a concern, the European Commission said Wednesday the EU must reduce greenhouse gases by at least 20 percent below 1990 levels by 2020 to prevent serious damage caused by climate change.
In the Serbian capital, Belgrade, Marija Vukajlovic was among scores of residents who complained of headaches and fatigue as the mercury reached 60 degrees.
"I don't like this. We shouldn't have such warm weather now," said Vukajlovic, 55. "It is just not normal."
But Suncica Krajcevic, 31, countered: "I love it. I know it's not the way it should be, but it's still great."
Pollen counts to start
In Vienna, the national weather service said it would issue daily pollen warnings starting Friday after hazel and alder trees blossomed and were close to releasing choking clouds of dust. Norway's weather service also set up pollen registering gear — three months ahead of schedule.
The Dutch Royal Weather Service said volunteers reported seeing more than 240 different types of wild plants in bloom, and another 200-plus garden varieties, "thanks to the unusually gentle weather in December."
That trend continued this week, experts said, with Tuesday the warmest January day since at least 1901.
"Nature is also confused in many other countries," the weather service noted.
That's for sure: At Sweden's Kolmarden zoo, bears went into hibernation only this week when they usually begin their winter slumber by mid-November.
"They've been out wandering around, looking at the weather and searching for food," Mats Hoggreen, the park's zoological director, told Swedish radio.
But brown bears still weren't dozing in Bulgaria's mountains and zoos. They tried, "but in this warm and snowless weather they went out again, so we started giving them food," said Yulian Chukov, an attendant at the Belitza bear park.
In neighboring Romania, agriculture officials warned that rapeseed, barley and rye crops planted last autumn could be ruined because of weather stress and unusually low rainfall.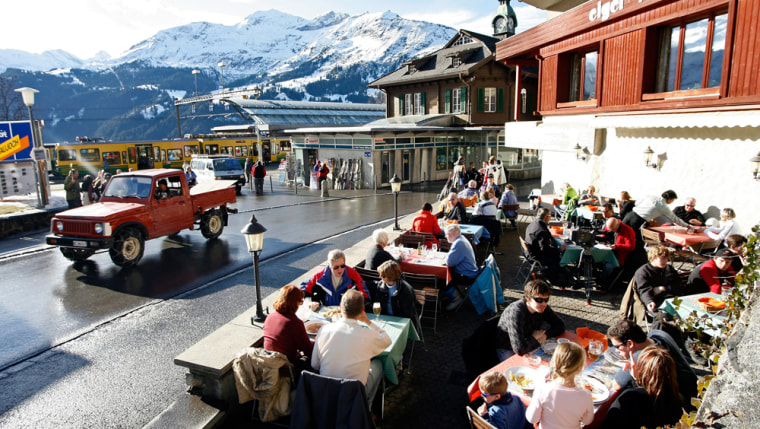 Ornithologists said that for the first time in 20 years, wild birds opted not to fly farther south because Romania's Danube River delta hasn't frozen over, and in Hungary, scientists said disease-bearing ticks could multiply out of control if it doesn't get chilly fast.
Even so, Europeans in northern climes exulted and enjoyed.
People in Prague, where temperatures reached 57 degrees, prowled the Czech capital in shorts and T-shirts. In Russia, where Muscovites have never seen such a snowless winter in recent memory, the state weather service said the protracted spell of unseasonably warm days was unprecedented for the European part of the country.
"There were no such winters under communism," the daily Moskovsky Komsomolets said in a tongue-in-cheek commentary. "People want to live well, like in Europe. At least the winter here is already like that in Europe."